What's the time in Antwerp Road?
Antwerp's new museum, the MAS, that opened on Friday brings together exhibits from the old Maritime Museum, the Ethnographical Museum and the Folklore Museum. The MAS wants to show Antwerp's interaction with the outside world. Over the centuries the port brought hundreds of thousands of people to Antwerp as well as many artefacts. Many of these items are today exhibited in the MAS.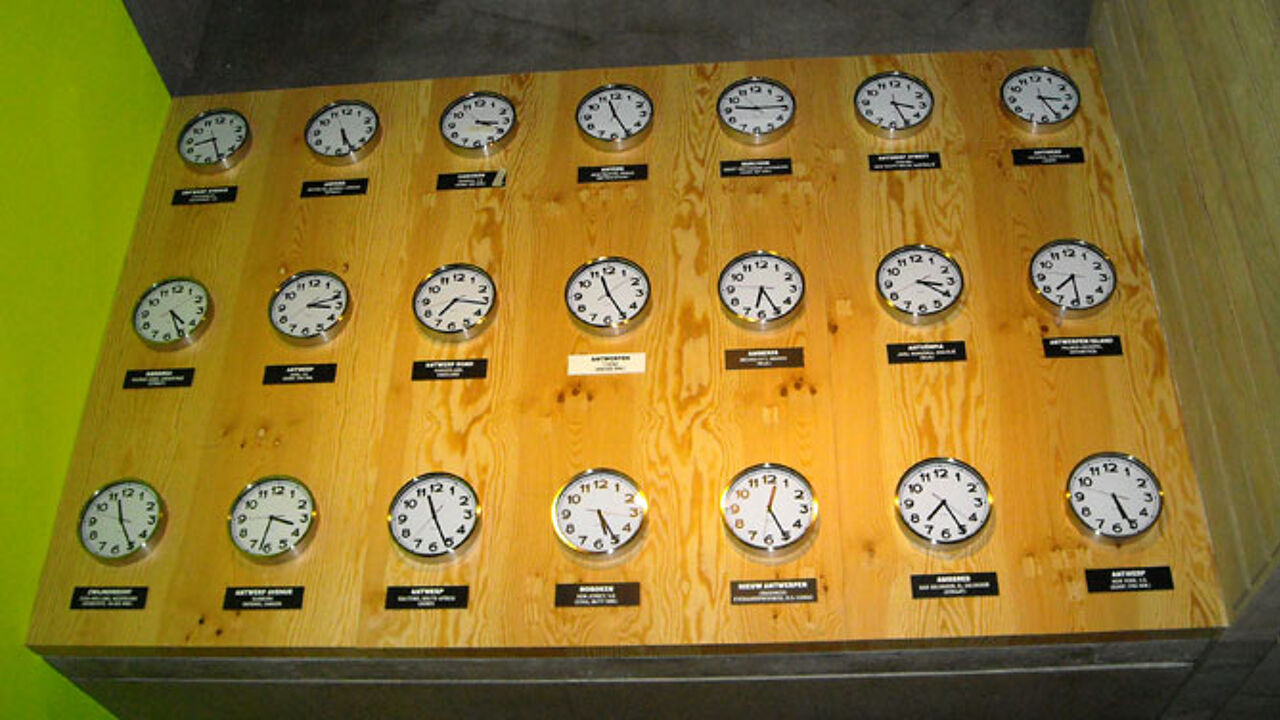 But the museum also sheds light on a different role: Antwerp also served as a gateway to the rest of the world. Millions of people passed through the port on their way to the wider world.
Tens of thousands immigrated to the New World from the Low Countries and Antwerp also served as a major staging post on the journey of countless emigrants from across Europe.
Often emigrants took the name of their home town with them and when they founded a new settlement in the Americas they gave it the same name. This is why you will find countless Antwerps in the United States and Canada. In Mexico there is also an Amberes, while in Brazil you will find a place called Antuerpia. In Sunderland in the North of England there is even an Antwerp Road.
This selection of clocks at the MAS shows the time at various locations across the globe that also bear the name Antwerp.