PM Leterme: "I wish him every success"
King Albert's request to Francophone socialist leader Elio Di Rupo to form a new federal government has triggered a spate of reactions from the political world.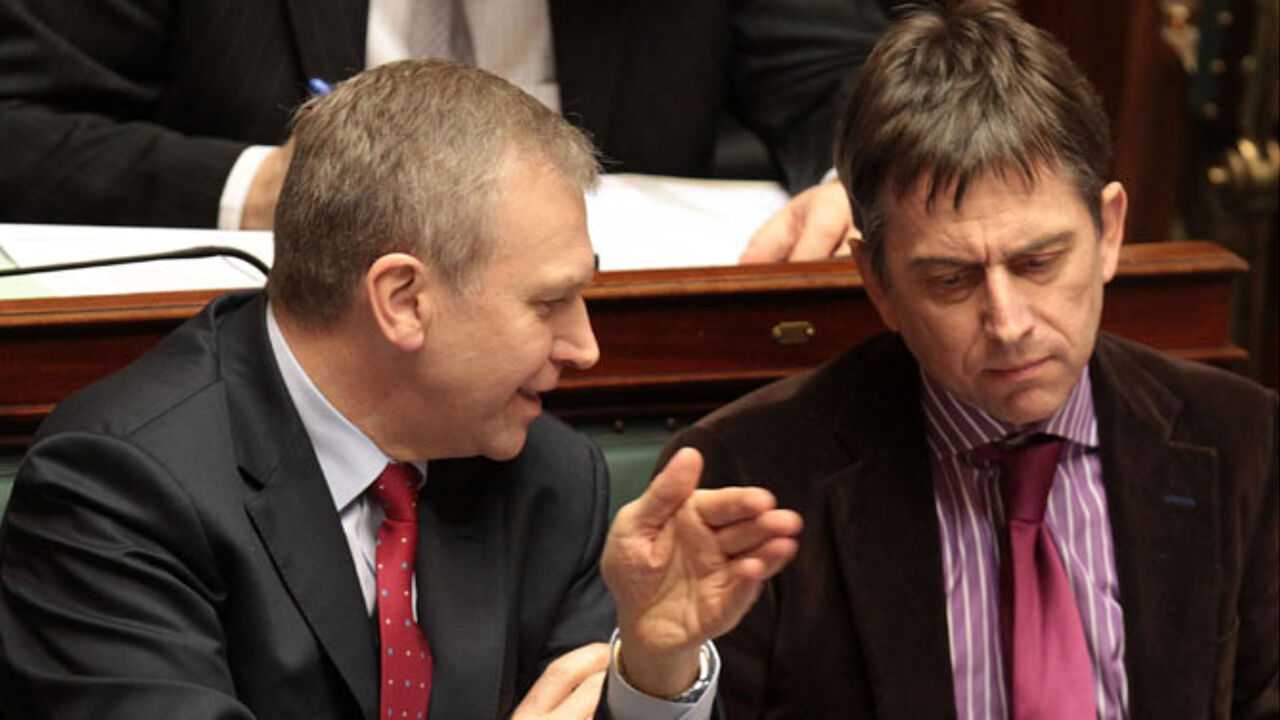 The Flemish Christian democrats believe that agreement between Belgium's two main language communities is possible, if both sides give some ground. CD&V says that Flemish Christian democrat leader and former Royal Mediator Wouter Beke has handed Mr Di Rupo all the necessary building blocks.
Mr Beke will also be handing Mr Di Rupo his report commissioned by King Albert in the course of the day. The Flemish Christian democrats say that the time has now come to seize the opportunities that are at our disposal. The party asks the formateur to complete a state reform accord on the basis of Mr Beke's final report and form a new government.
Flemish Christian democrat floor leader in the Chamber of Representatives Servais Verherstraeten (pictured above with the PM): "I was surprised by the speed with which the king appointed a formateur. It shows that the preparatory work done by my party leader was well done. Let's leave all emotions, both positive and negative, at home and continue on the road that was signposted by Mr Vande Lanotte (Flemish socialist) and Wouter Beke. Let's take decisions on the final stumbling blocks. This will require everybody to go further than he or she has ever gone before. The greater number of people that give some ground, the greater the chance of success.
Fellow Christian democrat and outgoing federal premier Yves Leterme was not willing to say much about the appointment of Mr Di Rupo as formateur: "I haven't got a lot to say about it. This week we will approve the budget. I believe that this is important too. I wish Mr Di Rupo every success and hope that there will soon be a new government with full powers."