Racing Genk take league title
Racing Genk became Belgian league champions for the third time in their history on Tuesday night. Genk drew against rivals Standard de Liège and this result was enough to land the league title. Standard that have been the revelation of the closing stages of this year's Belgian competition failed to hold on to its advantage when Genk's Kennedy scored towards the end of the second half.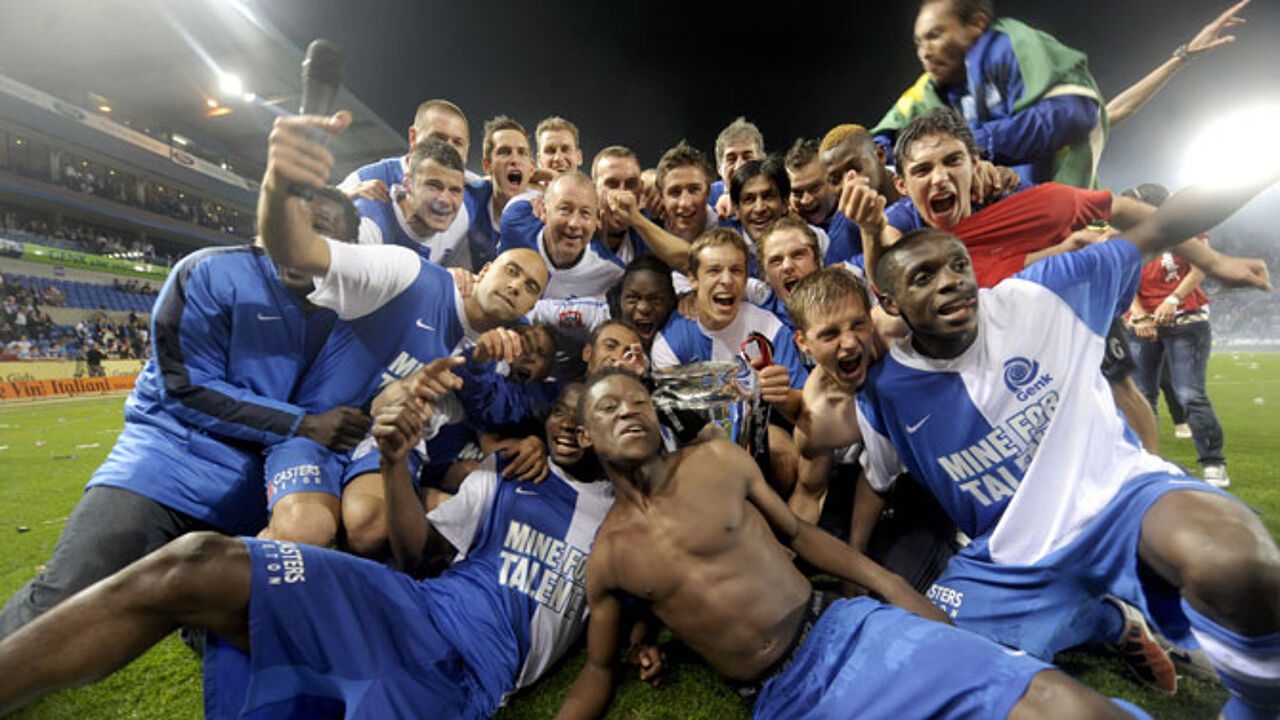 A nervous Genk started the match and failed to find the right rhythm. Standard took control of the ball, but this did not lead to many chances.
Mavinga kicked Carcela full in the face half way through the first half and the Standard player had to be taken off the pitch.
Genk tried to increase the pressure in the run up to half-time. Bolat stopped both Vossen and Vanden Borre from scoring, while De Bruyne's free kick ended up against the post.
It was on the other side of the pitch that Mangala made the opening goal after Mavinga deviated Defour's free kick.
Genk now needed to score if they were to land the league title. Genk attempted to pile on the pressure, but the offensive was not co-ordinated and Standard remained in control. Genk substituted both Buffel and Kennedy into the match.
Kennedy's first contact with the ball was golden. He headed Töszer's corner into the net. Genk had equalised. The Genk crowd erupted in jubilation.
Standard tried to come back into the match, but Courtois managed to stop Nong's effort. Shortly afterwards Genk's young goalie then deflected two desperate Standard headers allowing ref De Bleeckere to blow time and settle the Belgian league championship for 2010-11.
Racing Genk take the title. Standard are second. Earlier in the evening Anderlecht lost 4 - 3 at home against Lokeren, while Club Brugge thrashed AA Gent 3 - 0. Anderlecht finish the season in third place and Club Brugge are fourth.