"Making Brussels a better place for cyclists"
The Brussels Minister Brigitte Grouwels and State Secretary Bruno De Lille want to step up efforts to turn Brussels into a city which is more "cyclable" as they call it. They have worked out a plan for 2011-2014 which focuses on safety, awareness campaigns and new infrastructure. The aim is to have 19 new cycle routes.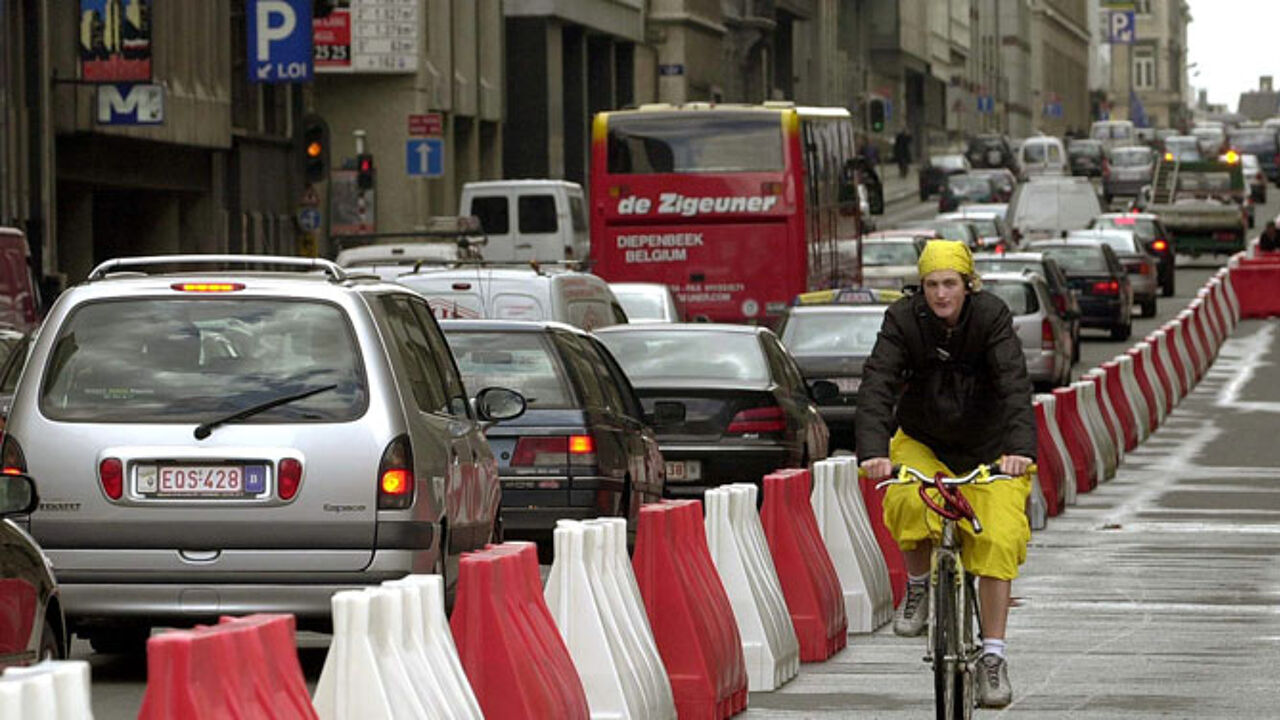 Cycling in the busy Wetstraat in Brussels.
The plans were presented by the Brussels Minister responsible for Mobility Brigitte Grouwels (Flemish Christian democrat) and the Brussels State Secretary responsible for Mobility Bruno De Lille (Flemish green party).
They promised that the 19 cycle routes, which had been announced 10 years ago, will finally be finished. The Brussels government has earmarked 48 million euros for this.
It was also promised that the city of Brussels will think of the interests of cyclists, pedestrians and public transport users first when plans are being drawn up for new road infrastructure works or works on public places. The existing cycleways will also be tested to see if these are "cyclable" enough.
A number of campaigns will be launched to get more people on the bicycle and to collect statistics on traffic accidents. 
180 kilometres of new cycle routes
The 19 new cycle routes will total 180 kilometres (115 miles). The network should allow cyclists to safely move through Brussels from different directions and going to different directions. According to the Brussels "cycle manager" Frederic Depoorter, most efforts will be focused on the western and southern parts of Brussels (like Vorst, Sint-Gillis and Ukkel) where most work remains to be done.