Kalmthoutse Heide hit by biggest blaze ever
A fire raging across the heathlands of Kalmthout, in the north of Antwerp province, has already destroyed 450 hectares of natural area. Never before have the heathlands of Kalmthout been hit by such a devastating fire. The blaze seemed to be under control last night, but today the fire flared up again.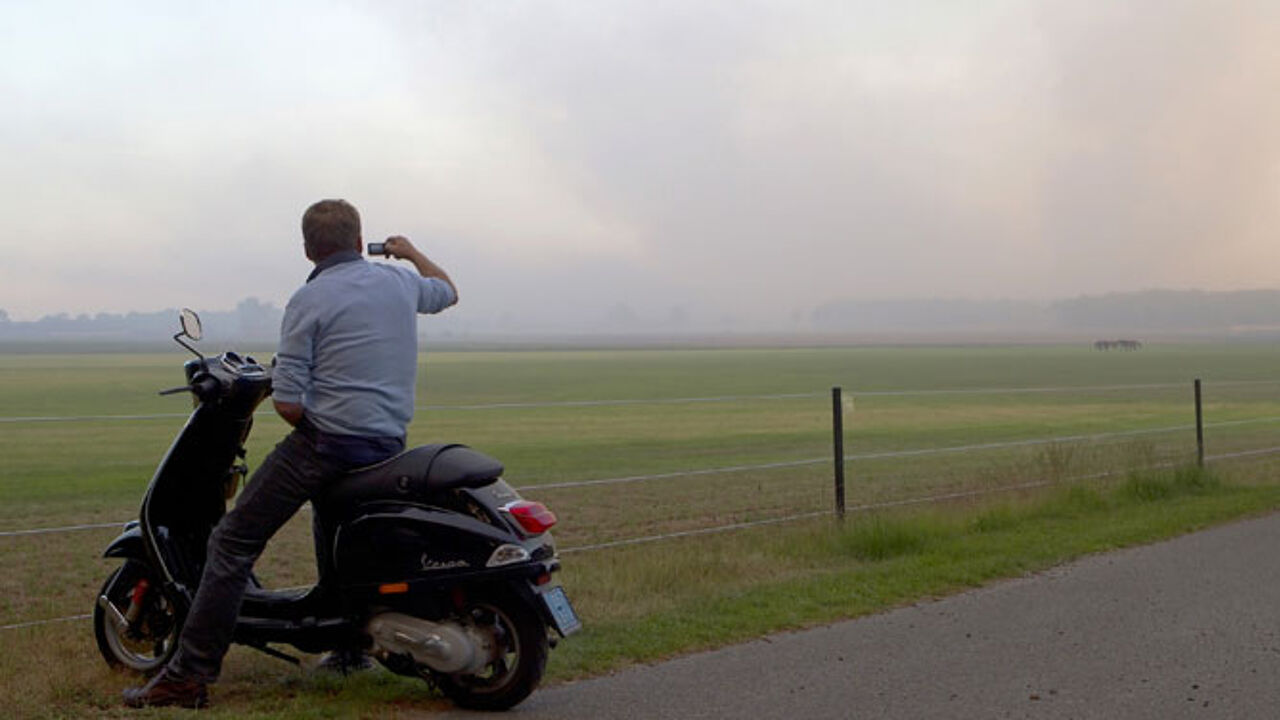 Fire fighters are confronted with a hard wind and the inaccessibility of the area. They could hardly stop the fire yesterday, and only managed to get the blaze under control early this morning. Not for long though. Today, new fires broke out. Fire fighters were not helped by the weather conditions: it was a windy day and contrary to earlier forecasts, there was no rainfall.
It all started yesterday afternoon. The fire was noticed by a group of school children near a site called "Putse Moer." Fire services were called to the scene and were quickly seen stepping up efforts to battle the fire. A big plume of smoke could be seen rising from the area from a long distance (small photo).
The area where the fire was raging, was difficult to reach. It is a natural area, and there are not too many roads in this mainly uninhabited region. The fire was spreading quickly in northeasterly direction and was pushed by a strong wind.
Eventually, a 2 kilometre long fire break was dug with the help of a bulldozer to stop the fire. At 2 a.m. last night, fire services announced that the fire was under control. However, as the fire is flaring up again at different places this morning, fire services will monitor the situation and continue their battle the whole day.
A number of people was evacuated this morning, but this was mainly as a prevention. The smoke had reached an urban area in the neighbourhood. Nobody got injured.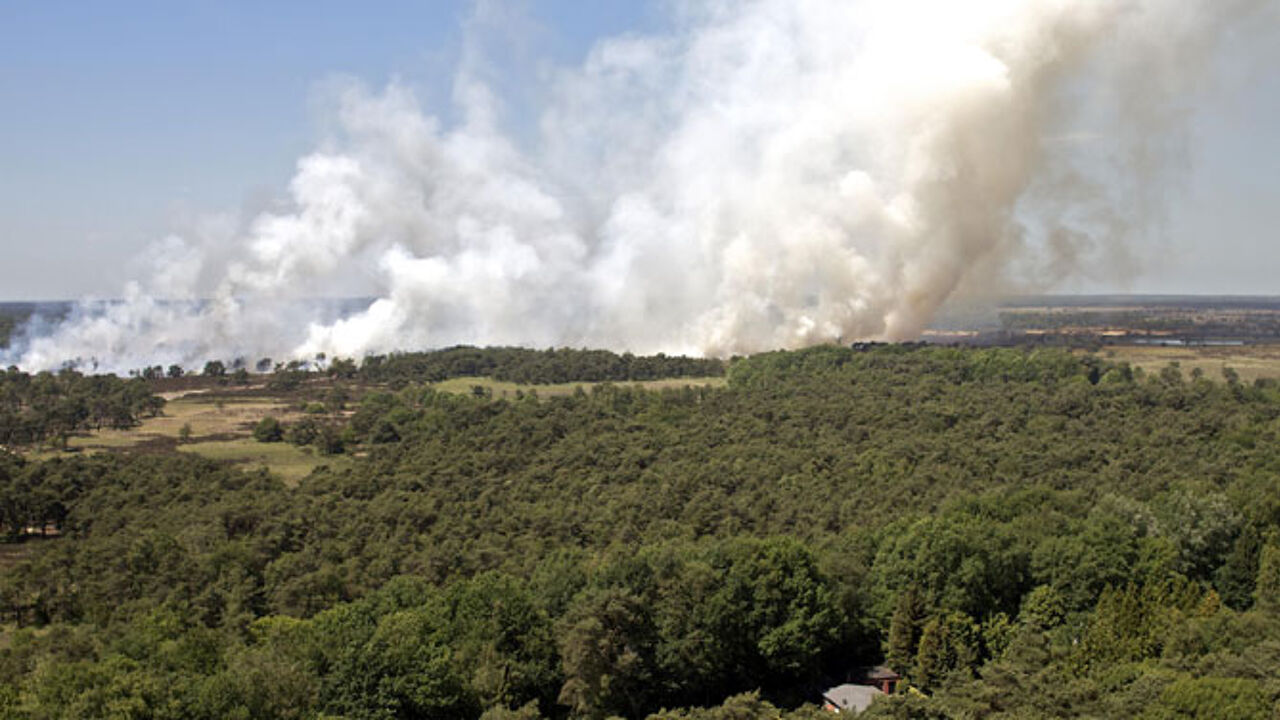 Dutch firemen called to the scene for help
The Kalmthout Burgomaster Lukas Jacobs (Flemish Christian democrat) said that his men received help from 5 other local fire brigades and a team of Dutch fire fighters from Woensdrecht. In total, some 200 firemen were battling the flames.
It's not the first time that a fire has broken out on the heathlands this year. Due to the long dry spell and the continuous sunshine, the heathlands are very dry. It is not certain yet what caused the fire.