Vlaams Belang leaflet sparks anger among Brussels Burgomasters
Residents of several Brussels municipalities have received a leaflet from the Flemish far-right party Vlaams Belang. If they fill in an inquiry form about insecurity and send it back, they receive a small pocket knife for free. However, the initiative has triggered angry reactions with some Mayors who are now investigating whether they can launch a complaint against the Vlaams Belang.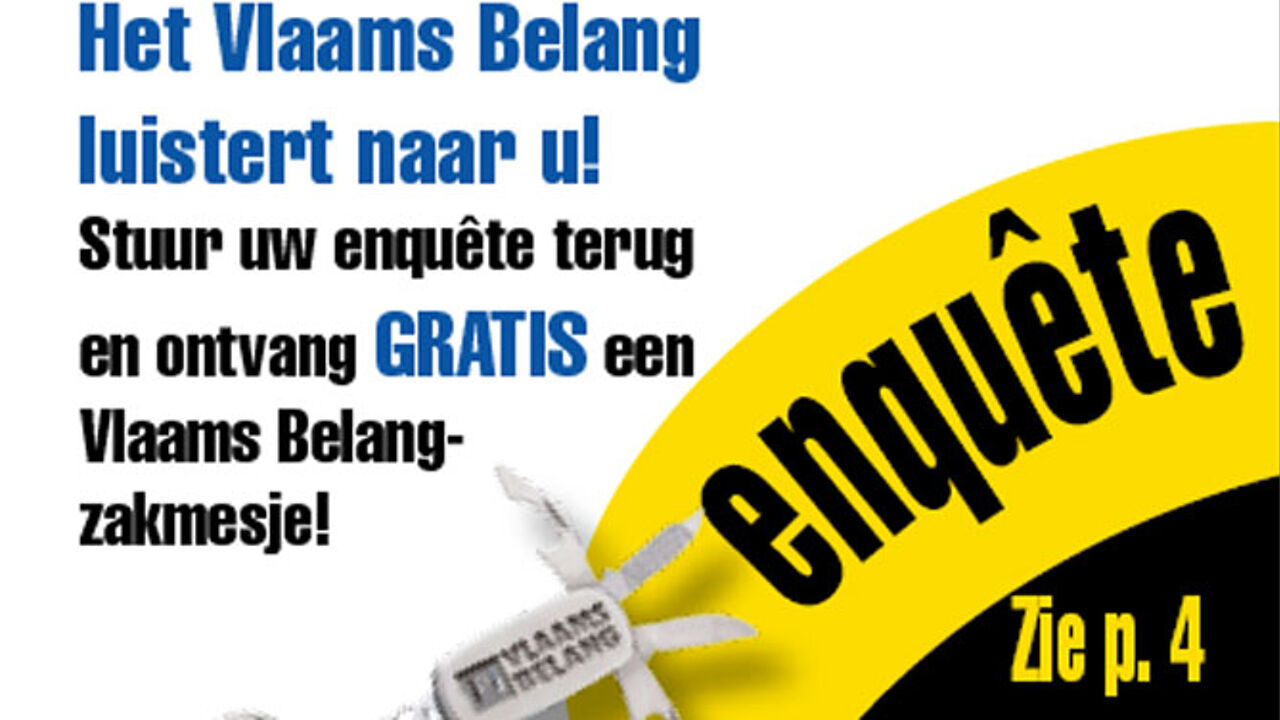 The leaflet makes a direct link between insecurity in our capital and immigration. It also links the abuse of the social security system and domestic violence to immigrants.
The brochure also contains a questionnaire. People completing the questionnaire and sending it back to Vlaams Belang, get a small pocket knife for free (small photo). "You can count on it. Vlaams Belang will fight for you!" the folder says.
Brussels Burgomasters are not happy with the initiative and are investigating what they can do to stop the distribution of the leaflets. They are not amused and accuse the far-right party of inciting violence. Some are considering taking legal action.
"I think this is unacceptable for the public order and for security reasons", Etterbeek Burgomaster Vincent De Wolf (Francophone liberal) told the VRT. "I also think that a political party should not give presents. I want the municipality to try and stop the distribution of the folders. It might only have a symbolic meaning, but we can't accept this."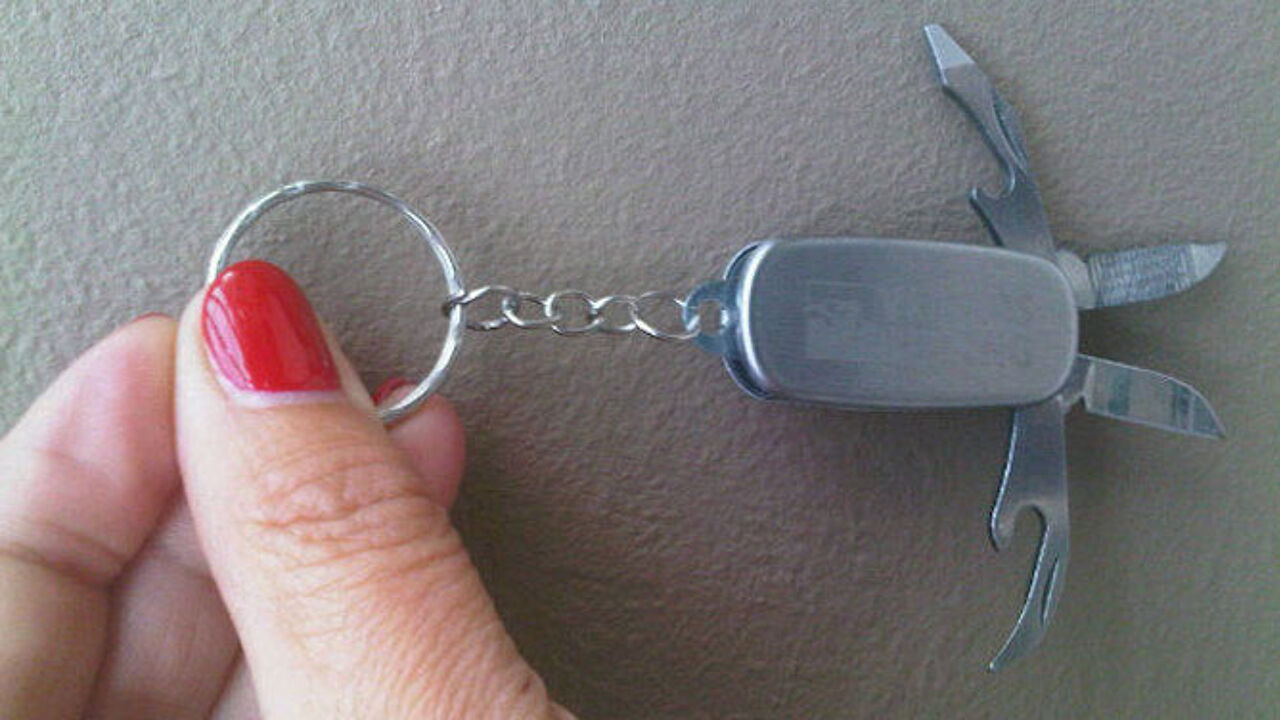 Vlaams Belang: "It's actually a key ring"
The Vlaams Belang is surprised by the commotion. Vlaams Belang figurehead Filip Dewinter labels the news about a possible complaint by the burgomasters as "something of a vaudeville."
He adds that the pocket knife is in fact a key ring which also has other functions, sending a photo through Twitter. "Considering the small size of the knife (2 centimetres)  it is clear that Vlaams Belang is not calling on people to take matters into their own hands."
Filip Dewinter claims that "with their action, the Brussels Mayors want to divert the attention from the real problems linked to migrant crime." 
Dominique Lootens-Stael, the floor leader of the Vlaams Belang in the Brussels Regional Parliament, launched the initiative. "A ballpoint pen is more dangerous than this little knife, which is actually a key ring", he says.