Belgian hopes carried by Yanina Wickmayer
Steve Darcis, the last Belgian man left in the singles tournament at the French Open, was downed by the French 9th seed Gaël Monfils in straight sets. Yanina Wickmayer is the only Belgian left to defend the Belgian colours in the singles now.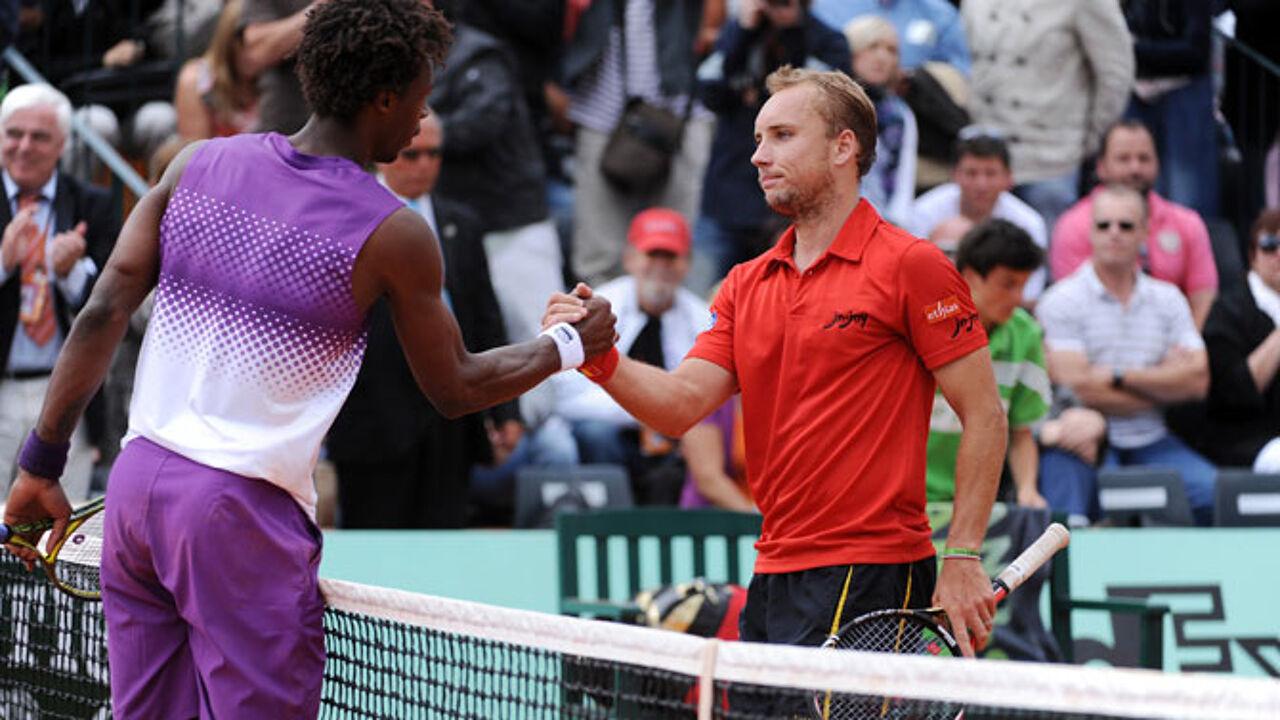 Steve Darcis is only the world's number 135 and had to play the preliminaries to reach the main tournament. In his first third-round match at a Grand Slam event ever, he was not able to pull off a stunt victory against the French 9th seed, Gaël Monfils.
However, Darcis made the Frenchman work hard for his money on Court 1 Monfils won the match 6-3, 6-4 and 7-5 after 2 hours and 2 minutes. No revenge for the Belgian, who had already lost to Monfils last year, at a tournament in Montpellier.
Especially in the second and third sets, Darcis had his chances, but he failed to take them. It was his 6th match on the Paris clay, which was taking its toll. Monfils will next face Spain's David Ferrer, the 7th seed.
Belgian fans are now looking forward to Yanina Wickmayer's match against 12th seed Agnieska Radwanska, tomorrow.