Precious powder horn stolen from the MAS Museum
A powder horn from the 16th century has been stolen from the brand new MAS Museum in Antwerp. The horn was from a collection of the Vleeshuis Museum and is worth an estimated 5,000 euros. The city of Antwerp has announced that security measures at the museum will be stepped up.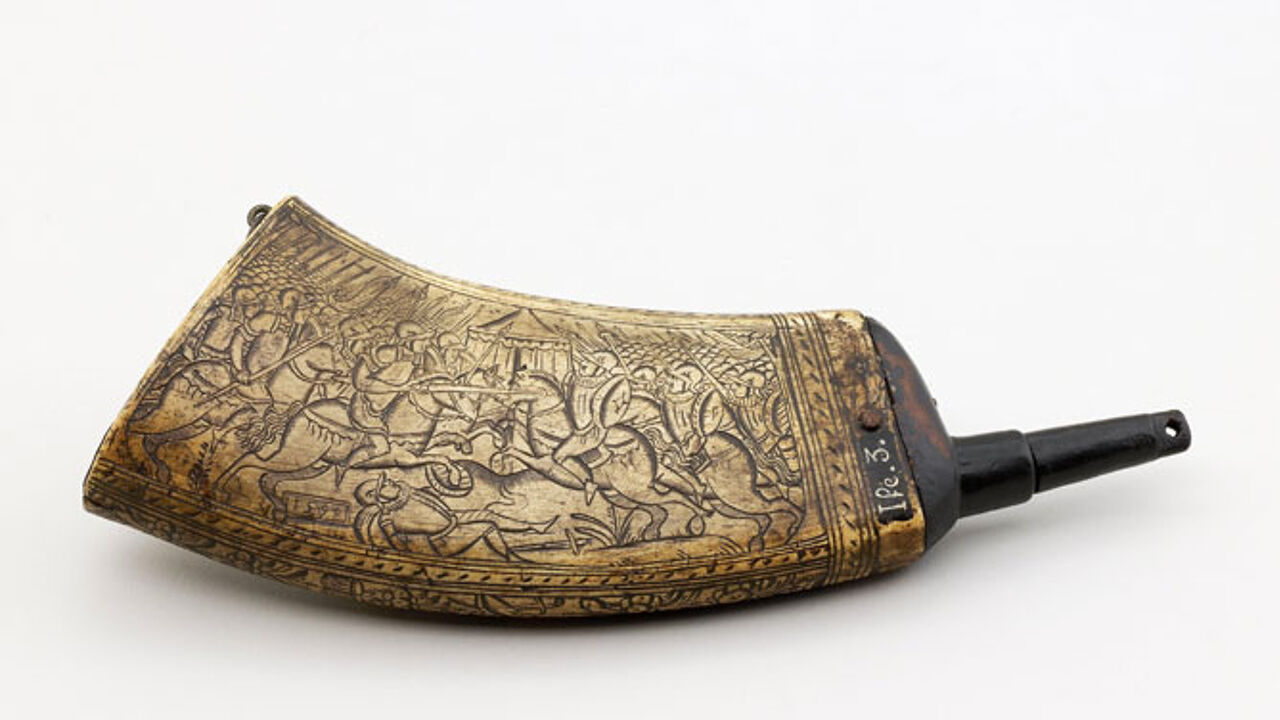 The theft was noticed yesterday afternoon by one of the museum's employees. The horn displayed a war scene and was made of horn, silver, metal and gold. It was hanging on a wall together with a number of weapons.
Experts say that the chances of the artefact being sold on the art market are small, as Interpol has been informed about the theft. The artefact also bears a mark. It can easily be seen that it comes from the Antwper collection.
After it had become clear that the horn had vanished, extra checks were held. The bags were searched of visitors leaving the premises, and a search was also held in the building itself. However, the powder horn could not be found.
The wall where the horn was placed, was being monitored by CCTV. Police have checked the footage and have a suspect.
Meanwhile, the Antwerp Alderman responsible for Culture, Philip Heylen (Christian democrat) has announced that security will be reinforced. This could include placing a number of extra cameras. However, he added that there is nothing wrong with the present security measures.
The MAS only opened for the public two weeks ago, but already received some 100,000 visitors.