Hard times for Belgian farmers
The continuing drought is giving Belgian farmers headaches. The lands are so dry, that farmers can't even sow the new summer crops which they normally have to sow before 1 June. The problems mostly affect spinach, peas, beans, carrots and chicory.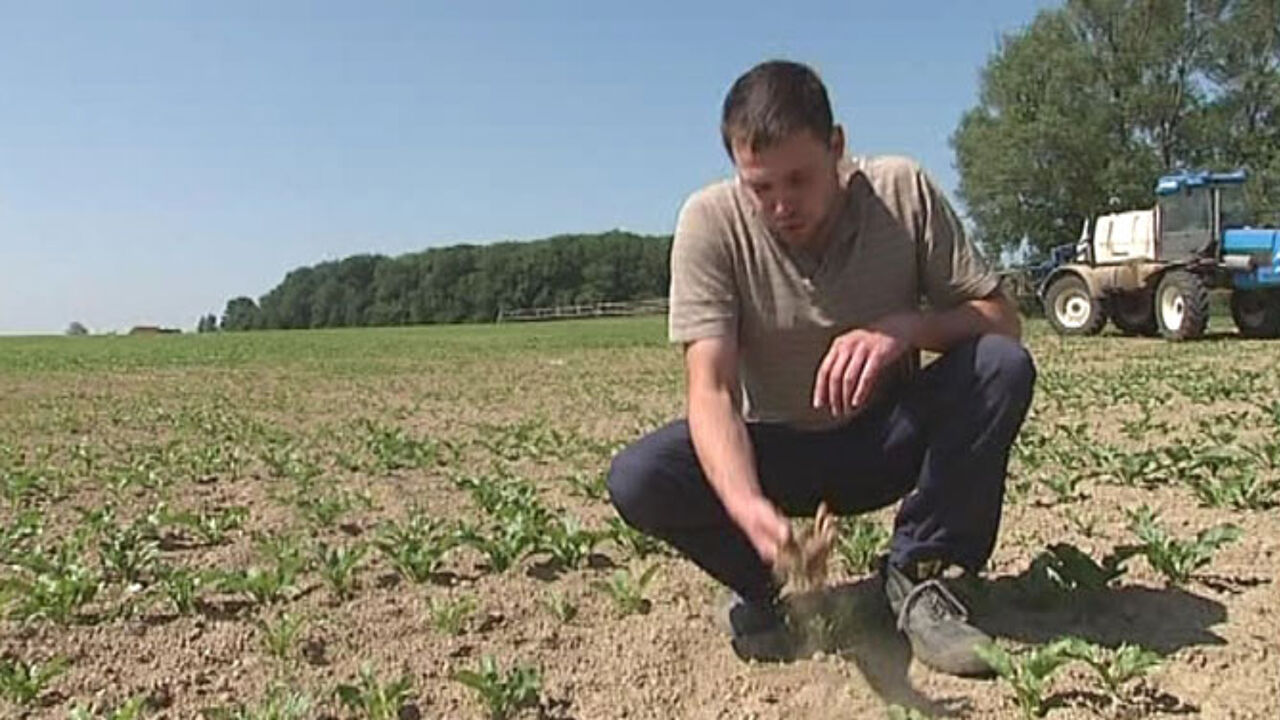 Dusty lands and stunted crops: it's a familiar sight nowadays at the countryside. There has been some rainfall over the past few days, but this was far from enough to make up for the seemingly endless dry spell. It started in March, and has been continuing for more than two months.
Farmers are confronted with different problems at the same time: the present crops are not growing properly and the yield will be down considerably. This implies smaller profits, but farmers who also hold cattle face a lack of winter food for their animals.
High-value crops like spinach, peas, carrots, beans and chicory, which normally have to be sown by 1 June at the latest, can't be sown as the land is simply too dry.
Farmers hope to get some financial support of the Disaster Fund.