Jan Fabre's "Pieta" sparks controversy in Venice
The Biennale in the City of Venice still has to start, but work by the Belgian artist Jan Fabre has already given rise to a series of discussions. His group of sculptures called "Pietas" is actually a personal version of Michelangelo's Pieta. A masterpiece or blasphemy? Opinions differ.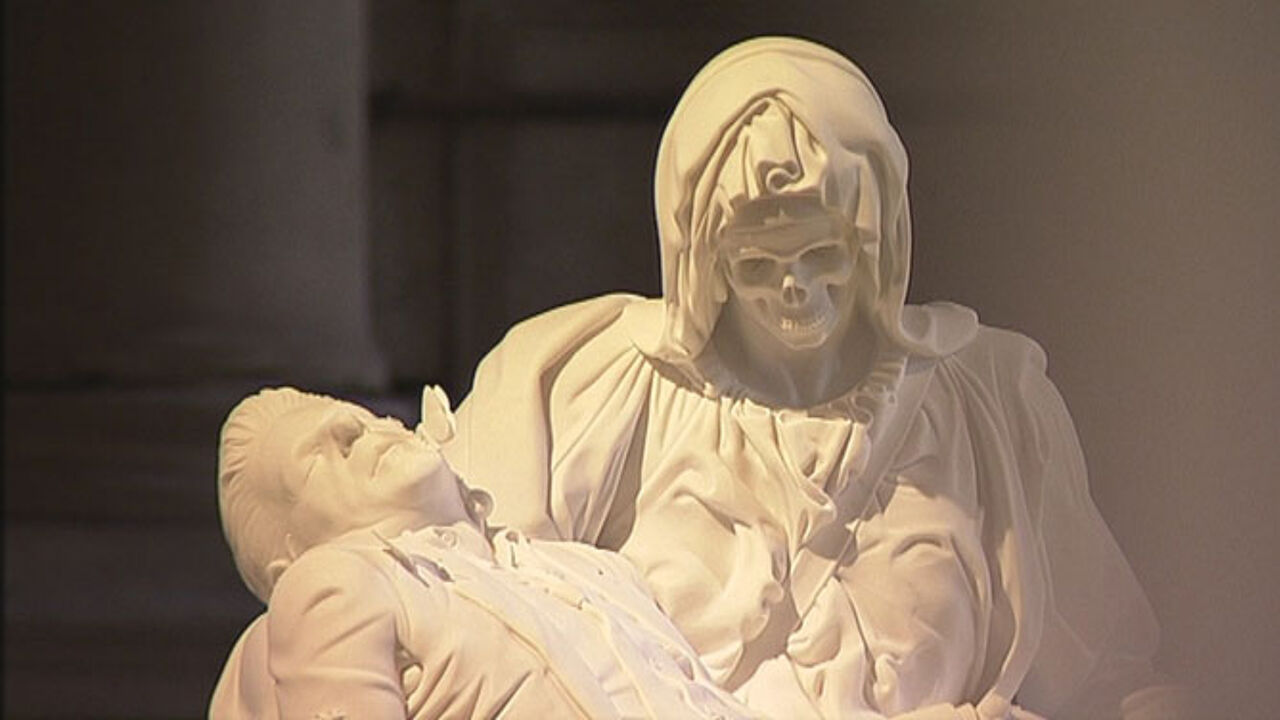 Inspired by the Italian artist Michelangelo, Jan Fabre created five marble sculptures with one attracting the most attention (photo).
Jan Fabre's version is a very personal reinterpretation, to say the least - on his website, he calls it "an unprecedented reinterpretation."
The work is entitled "Merciful Dream (Pietà V)." Jan Fabre has given his own face to Christ, while Mary has the face of a skull, the symbol of death. Jan Fabre holds a brain in his right hand, which is slipping out of hand.
"It's not the aim to send a provocative message"
Although the 54th edition of the Venice Biennale only opens on 1 June, the sculptures are already on display. The work of Jan Fabre is not part of the official Biennale collection, but coincides with the exhibition. Belgium is officially represented in Venice by the Brussels-Spanish artist Angel Vergara.
In a press release, Jan Fabre says that the artist's aim "is not to convey a blasphemous or even merely or provocative message. This work represents a "performance sculpture" that illustrates a mother's real feelings when she yearns to take the place of her dead son."
 
Jan Fabre is not a stranger in Venice
Jan Fabre is not a stranger in Italy or in Venice. He participated in the 2007 and 2009 Biennales with work called "Anthropology of planet" and "From the feet to the brain" respectively. On both occasions, brains played an important role.
His work is well received in Italy, where he enjoys a good reputation. Art lovers praise the preciseness of his sculptures, which is compared to this of the Great Baroque Masters.