Belgium and Congo settle their differences
It seems that relations between Belgium and Congo are back to normal after Foreign Minister Steven Vanackere (Flemish Christian democrat) had a meeting with the Congolese president Joseph Kabila in Kinshasa yesterday. The conversation was held in an "open and constructive" atmosphere" it is said.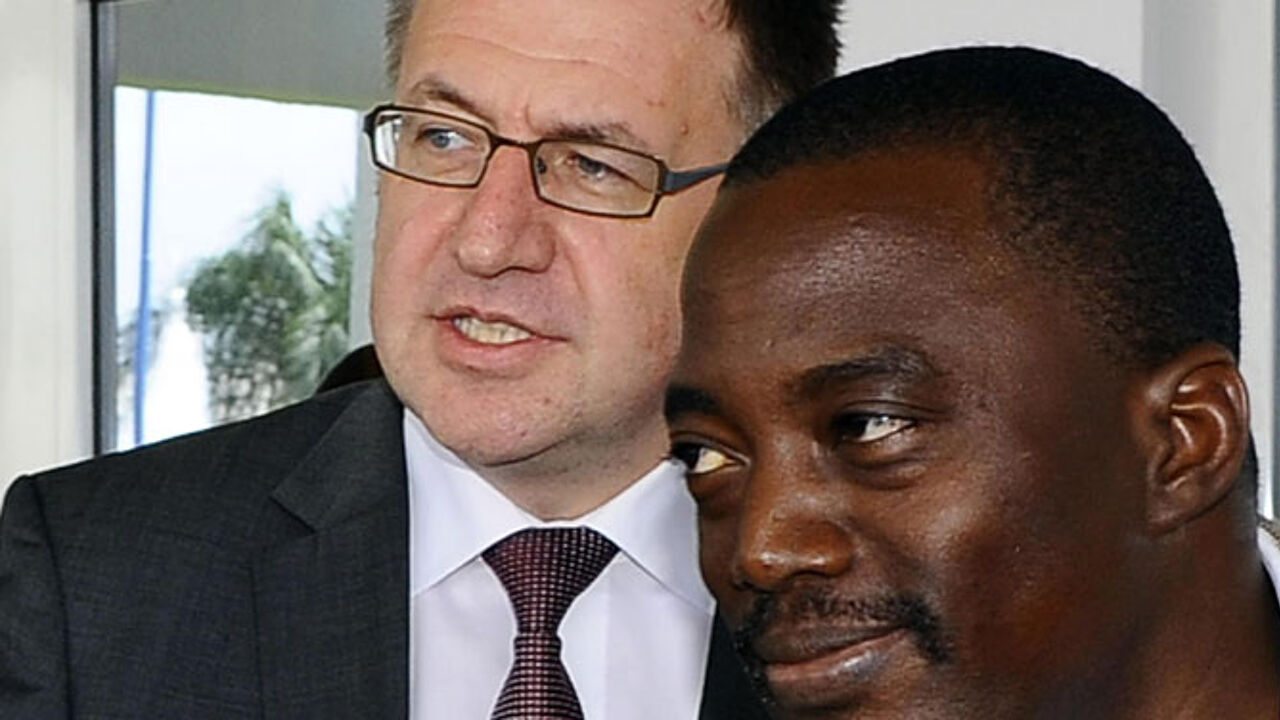 The meeting took more than one hour. Mr Vanackere told reporters after the encounter that he had a bold and open conversation. They discussed topics like the November elections in Congo, the human rights situation, sexual violence (which is especially hitting the eastern part of the country) and the underperforming judicial system. "I expressed my concerns about these issues", Mr Vanackere said.
It was the second time that the two met. Their first meeting was early last year, when relations were still troubled after the critics uttered by former Foreign Minister Karel De Gucht (Flemish liberal), who targeted the Congolese regime.
However, in the mean time, both countries have ironed out the difficulties. The Congolese Foreign Minister Alexis Thambwe says that he appreciates the fact that both countries can now discuss things like adults.
Mr Vanackere received guarantees that the presidential elections in Congo will take place before the end of the year. A number of NGOs have warned that the peace process in the vast country could be disturbed and that violence could gain the upper hand if the elections are not transparent, free and democratic. However, Mr Thambwe stressed that elections will be safe and transparent.