Unforgettable Erasmus life in Belgium
The life of Erasmus students is considered to be exciting and full of adventures. But is it the reality of daily life or just a stereotype? Alexandra Fabianová, a Slovak student, who is doing her Erasmus in Brussels, speaks about her experience.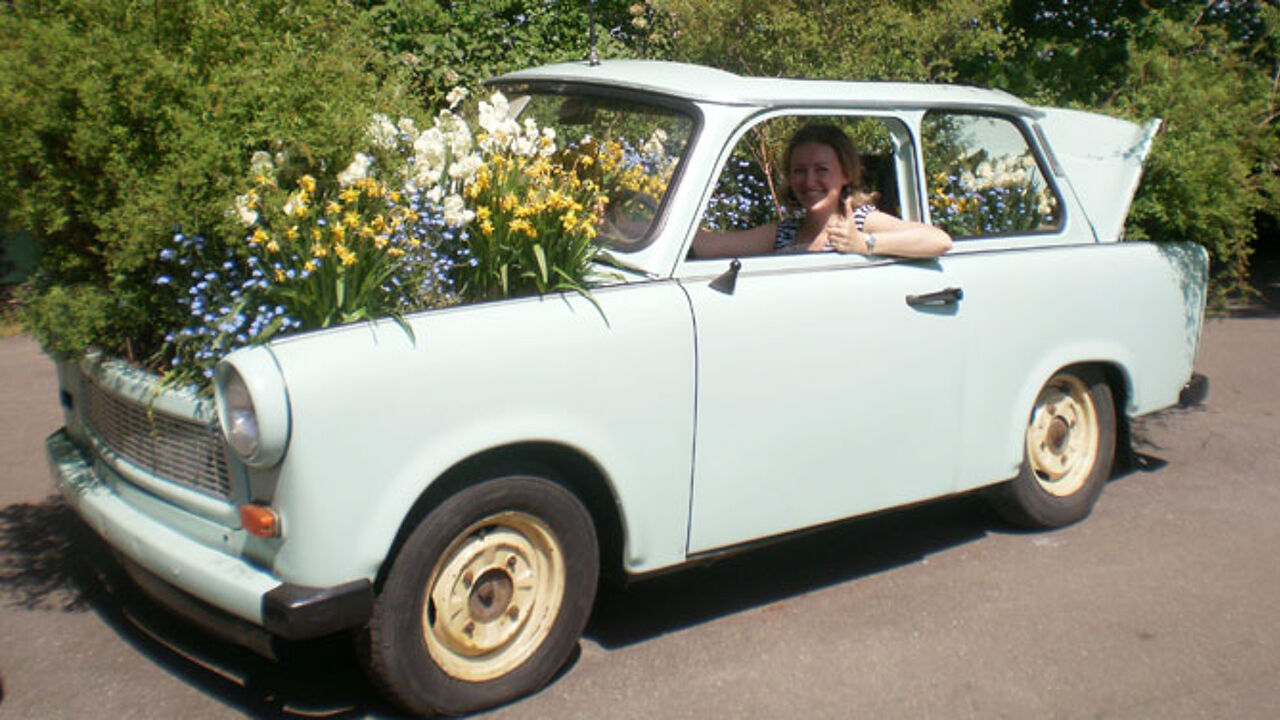 It seems that for Alexandra, who is in her third year of studying French and Dutch at university in the Czech Republic, Belgium is an ideal place to go to.
She already was here while doing an Erasmus internship at the 'Toyota Parts Centre Europe' (TPCE) in Diest (Flemish Brabant province) during 3 summer months. And she has come back in the second semester of 2011 as an exchange student at the Erasmus Hogeschool Brussel. She is studying Dutch and French at the Department of Applied Linguistics.
What are the differences between studying in your country and in Belgium? What seems strange to you?
Alexandra: "The positive difference is the quality of technical equipment in the university in Brussels and the condition of classrooms. My home university is located in a building, which is 500 years old. It's beautiful and it's nice to study in a building with a history, but it looks outdated inside.
The administration promises to make a restoration of the building, but it is postponing year in year out, because it doesn´t have money to offer that kind of modernity I can see here. In our country the philosophical faculties, which are responsible for linguistics departments, are the most respectable, but at the same time the poorest ones.
Another difference is the academic calendar. All my friends in the Czech Republic have already finished their studies and keep asking me about my plans for the holidays, but for me the most difficult period of the school year with exams is coming."
Have you ever studied abroad before?
"I think that when it comes to languages, studying abroad is vital and indispensable. I went to a bilingual school in Slovakia, where the education was in Slovak and French, and we went to France twice to practice our language skills and make acquaintances with native speakers. I even have some pen-friends from that time.
But Erasmus, it's a totally different thing of course. It is all about meeting people from all over the world, learning new things about other cultures, traditions and customs. In Brussels I feel the European spirit.
I noticed that Erasmus students are more sociable than other regular students, with whom you always have to make the first step. Maybe they refrain from contacts with exchange students just because they don't want short-term friendships."
Do you think that the European exchange program is working well?
"To my mind youth mobility in Europe is developing fast. There are many interesting programs and the coordination between schools is usually well organised. I don't have any problems with my exams or credit points, and I'm satisfied with the courses I have chosen. They are useful for me, because I learned some exceptions in translation, which at my home university could not be explained: due to the lack of teachers who speak both languages, we don't translate from Dutch to French, for example, only from Czech to Dutch or from French to Czech."
Do you like student life in Brussels?
"Student life in Belgium is pretty much the same as in the Czech Republic. It is well organized and I'm content with the activities that ESN (Erasmus Student Network) offers me. I can't say that I participate in every party or trip, but even if I'm at the dormitory I'm never bored, because people always come to my room to chat or watch a movie!
It is a funny thing, but when I arrived my coordinator told me "Welcome in Brussels! Now you will study here… but party more!" After 4 months here I think it's just a cliché that Erasmus students only go to parties! There are many other interesting things to do. For example every first Wednesday of the month the museums are for free; and European Institutions organize seminars and conferences, for which you can volunteer."
And what do you think about the clichés about Belgium? Are they true?
"Most of them, yes. For example, Brussels is all about diplomats, beers, French fries and the mixture of cultures and languages. I want to stress, that the Czech Republic is also known as a country of beer and in my humble opinion ours is even better than Belgian beer!"
What is the best moment of your Erasmus life?
"I have so many beautiful memories; it's really difficult to choose one… And I hope that the best moment of my Erasmus is ahead of me!"
Can you describe your Erasmus experience in one word?
"It's ERASMUS! You can't explain it; you should feel and experience it to understand."
What are your plans for the future?
"After finishing my education I would like to find a good job abroad and I consider Brussels as a main direction. The city interests me because it's bilingual and much bigger than my home town, so there are plenty of possibilities to make a career. Besides, I like the atmosphere here.
Concerning my nearest plans, this summer I'm going to stay in Brussels to make an internship and I'm looking forward to it."
Interview by Irina Rasskazova