British "nuclear ship" dismantled in Belgium
The British cargo ship Pacific Sandpiper that was used to transport nuclear waste to Japan is to be scrapped in Belgium.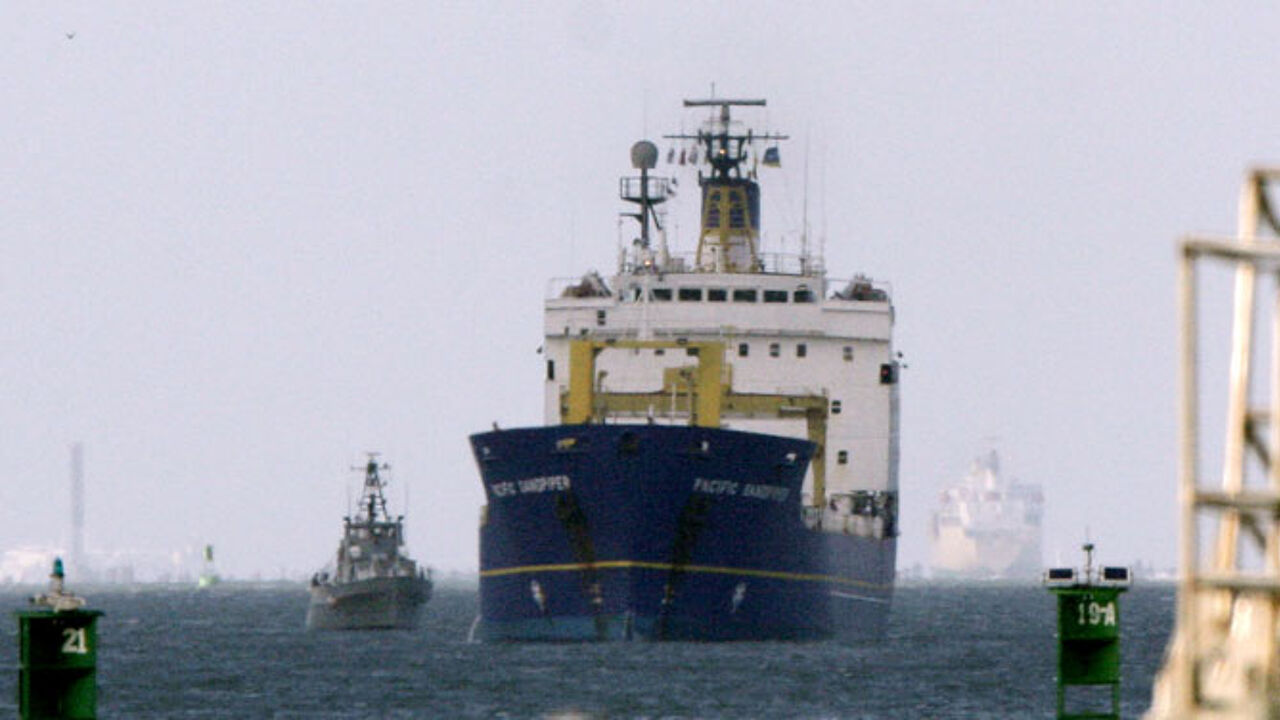 The vessel has been tied to the quayside in the port of Barrow in the north of England for some time now. Until a couple of years ago it was used to take nuclear waste from Europe to Japan where it was treated.
The Pacific Sandpiper sailed via the Panama Canal that triggered the ire of environmental activists. They claimed that despite significant safety measures the vessel formed a prime target for terrorists. There were also fears it could be involved in an accident on the high seas.
The Pacific Sandpiper is now being turned into scrap. First it is sailing to the Netherlands where it will be cleaned. It then travels to an undisclosed destination in Belgium where it is being taken to bits.