Experts say more cuts are needed
Top officials at the Belgian Finance and Budget departments are claiming that Belgium will have to save more than the 17 billion suggested by the Planning Office if it intends to post a balanced budget in 2015. The experts say that 22 billion euros needs to be found.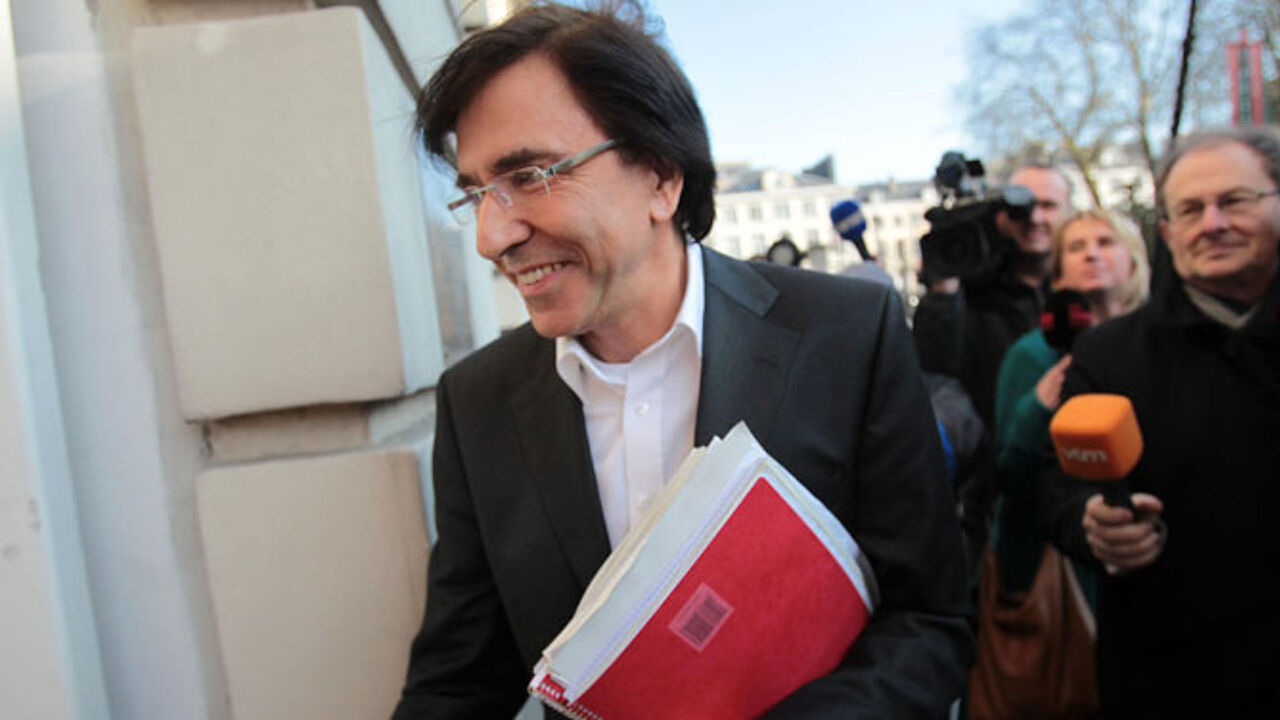 The figures are contained in the report of the monitoring committee of top officials at the Budget and Finance departments.
In order for Belgium to have a small budget surplus of 0.2% in 2015 a cool 27 billion euros needs to be saved.
These figures are far in excess of those put forward by formateur Elio Di Rupo - between 17 and 20 billion euros - while Belgium's ever optimistic Finance Minister Didier Reynders thinks it will be even less thanks to increased economic growth.
Commentators suggest that the officials' figures need to be taken with a pinch of salt because they take a very pessimistic view of Belgium's economic forecasts. Growth in expenditure in the health sector should be lower than the 4.5% forecast used by the officials. The top civil servants also fail to take account of extra budgetary efforts made by Belgium's regions and communities.
If a more positive look is taken, the figures edge much closer to the Planning Office forecasts and come home at 17.5 billion euros. The officials even concede that their gloomy predictions are not entirely realistic.
The report also includes a clear message for Belgium's squabbling politicians. The top financial officials want the next Belgian government to be formed soon so that pressing economic issues can be addressed. It now remains to be seen whether the political class will take much heed of this advice.
"No quick fix" says BDW
Flemish nationalist leader Bart De Wever has rejected the idea of quickly forming a new government on the advice of a number of key officials at the Belgian Finance and Budget departments. Mr De Wever does not believe that such a government will be able to tackle the country's economic ills.
The Flemish nationalist leader insists that he will only join a government that introduces the necessary reforms without increasing tax levels.
Mr De Wever underlines that the officials' report shows that reforms are urgently needed.
Belgian Premier Yves Leterme (Flemish Christian democrat) has been keen to play down the officials' report. The head of the country's caretaker administration says that only 17 billion needs to be saved as the Planning Office suggests. He also points to health care expenditure that will be lower than the figure used in the officials' calculations.
Mr Leterme says that the officials' report is based on a situation in which no action is taken.  He believes this will not happen.  He's convinced Belgium will find a reasonable way of making its public finances sound.  People will notice the savings, but the cuts will not be made in an anti-social fashion.