The Flemish Nationalists confirm their number 1 status
In an opinion poll carried out by the VRT and De Standaard, the N-VA totals over 33 percent of the votes, an unprecedented score. The greens are the only other winners, climbing to 9.2 percent of the votes. In all, nothing much changes compared to the outcome of last year's federal elections.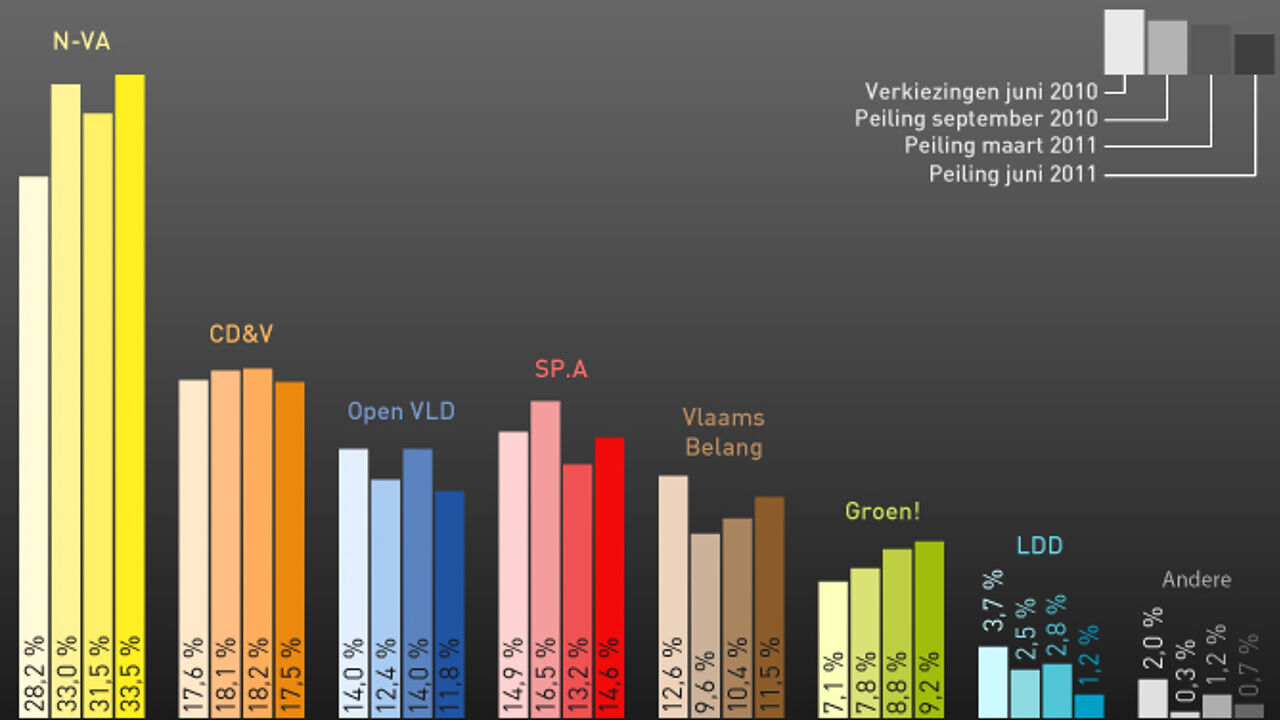 The federal elections of 13 June last year saw the N-VA emerge as the big winners, with 28.2 percent of the votes. In this opinion poll, the N-VA adds another 5.3 percent to their score.
The N-VA takes most of its extra votes from the other right-leaning parties. The Flemish liberals of Open VLD lose 2 percent compared to last year and have to be content with 11.8 percent.
Far-right Vlaams Belang also loses slightly, being reduced to 11.5 percent. The right-wing liberals of Lijst Dedecker have reached rock-bottom with only 1.2 percent. The party's role seems to be finished.
The second-biggest party in Flanders, the Christian democrats of CD&V, manage a status-quo compared to June last year with 17.6 percent of the votes.
In the left hemisphere of the political landscape, the socialists of SP.A can count on 14.6 percent. This is almost the same result as last year, but a slight progress compared to the last poll.
Beside the N-VA, the Flemish greens of Groen! are the only other party which is really gaining ground. Groen! welcomes 9.2 percent of the votes, a score they have never seen before. It also turns out that many green voters are very loyal. 89 percent of them indicated that they stick to their choice.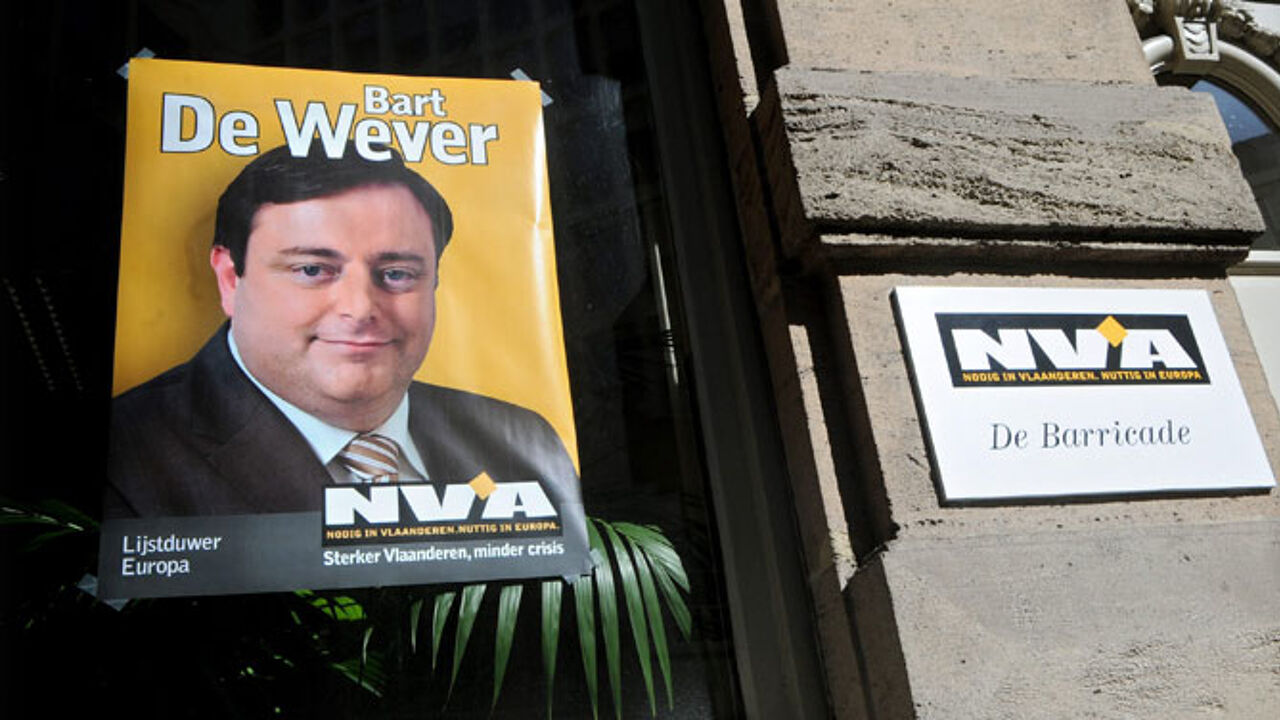 The poll was conducted between 25 May and 7 June and involved 1,048 respondents.
Bart De Wever: the sky is the limit?
Bart De Wever, the leader of the Flemish nationalists, heads the list of the most popular politicians in Flanders. One in two respondents can imagine themselves voting for Mr De Wever.
With a personal score of 53 percent, he joins a small club of other politicians who reached more than 50 percent before: the former Prime Ministers Guy Verhofstadt and Jean-Luc Dehaene, Flemish PM Kris Peeters, the PM of the caretaker government Yves Leterme and former socialist figurehead Steve Stevaert.
In the present top 10, Kris Peeters and Yves Leterme complete the top 3. Present CD&V party leader Wouter Beke enters the top 10, climbing from 12 to 9.