Irina Troitskaia is a Russian, who has lived abroad for almost 20 years. She leads a very active and interesting life and tries to broaden her horizon every day. She did major research on Russian-speaking expats in Belgium and now she is sharing her experience.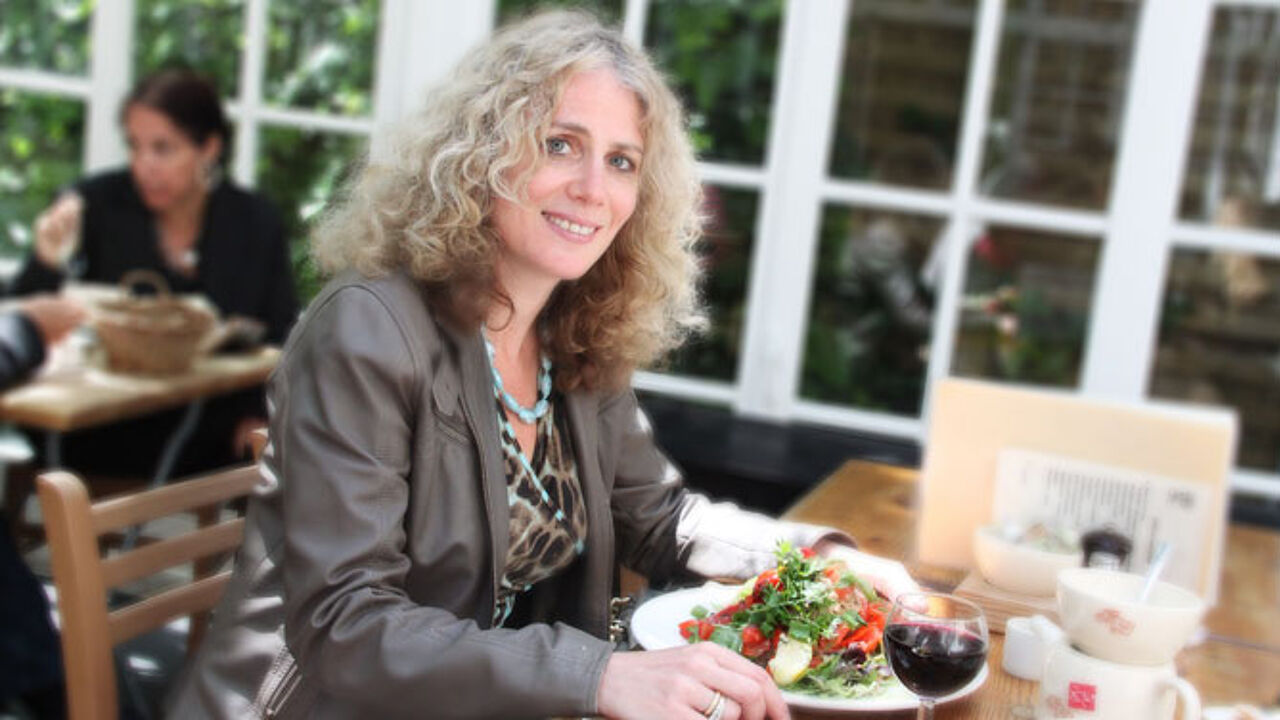 Irina: "I lived abroad for a long time. We moved to the Netherlands, when my mother married a Dutchman. I took a one year extensive course of the Dutch language and then I entered the University in Groningen, one of the oldest and leading research universities in Europe. My speciality was "Middle East Europe and Communication".
Business woman
"After finishing my studies I worked at Philips and at Fluke Corporation (a company involved in the manufacture, distribution and service of electronic test tools, biomedical equipment and networking solutions). But I felt that cultural differences are too big and I didn't see many perspectives in this sphere. So I started my own business: "Intercultural communication consultancy".
"I met my husband in Groningen. He is an engineer and when he got a job at the Eindhoven University of Technology we moved there. The small city is situated near the border with Belgium, just 20 km inside the Netherlands."
"But I found it too small and a little bit boring to live in. Besides it was difficult for me to do my business from there. So we decided to move to Belgium to Antwerp, because it was just one hour by car from my husband's work."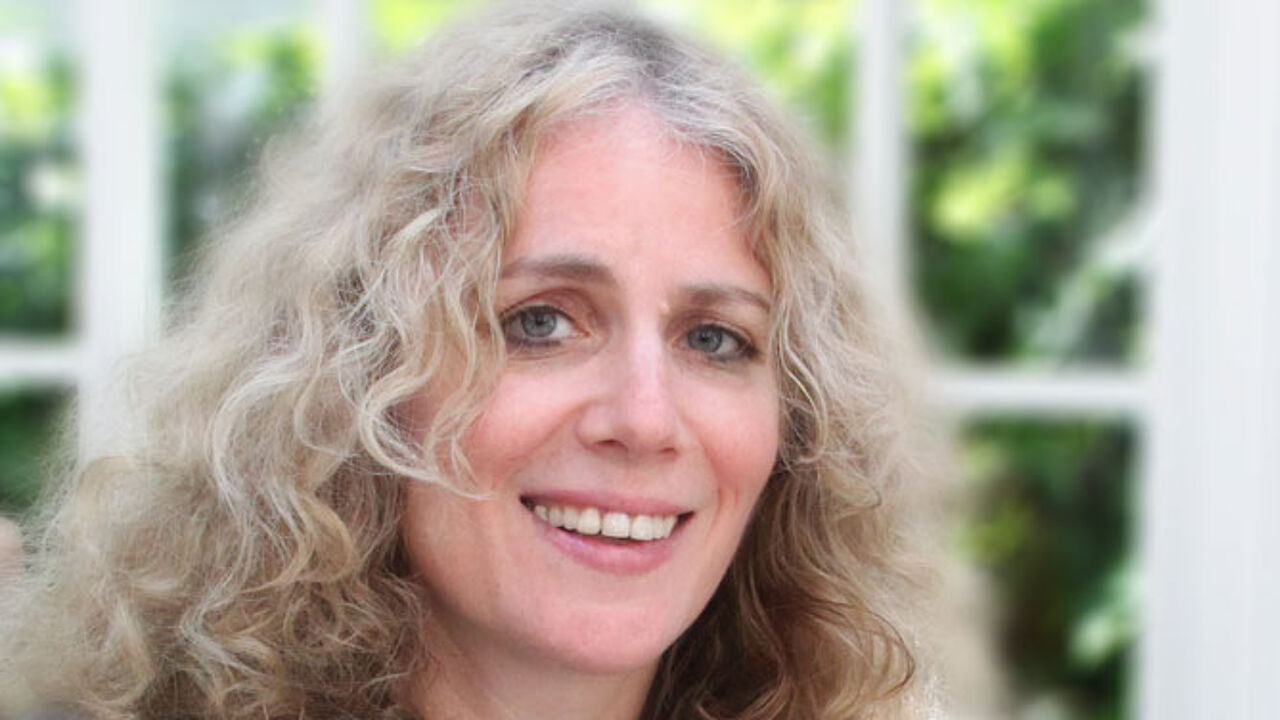 Studying time
"In Antwerp I applied for a post-graduate program "International relations and diplomacy". It sounds really nice, but in fact I was disappointed. I think Belgian education is a little bit too academic. The subject is explained rather coldly with a focus on details, which you should simply cram for exams.
I was used to the Dutch studying system, which is close to the Anglo-Saxon one, where you are supposed to analyse more, to try to evaluate your own point of view on the things. That was why I found the lectures of the Dutch professor from Netherlands Institute of International Relations Clingendael the most interesting. Besides, I did interesting research while studying in Antwerp. The theme of my thesis was "Cultural diversity in negotiations between Russian and American diplomats"."
Living in Antwerp
"Though Antwerp is not as big as Brussels, it's also an international city with 164 nationalities. The Russian-speaking community there officially consists of 11,062 expats. It's not a big number in comparison with, for example, Moroccan diaspora (78,000).
For expats who live in Antwerp I will recommend to participate in activities organised by the Russian-speaking platform "Solidarity". They also have a Russian school and summer camp for children."
Russian culture for everyone
"I participate and organise a lot of activities promoting Russian culture. For example, on 3 June we opened the new intercultural club – "Troitsky Bridge". The first night of the club was dedicated to Saint-Petersburg and the cooperation with the city of Antwerp. Visitors could learn the history of Russia's second largest city, its myths and legends, watch the performance of the Russian folklore group Katjuscha and enjoy the exhibition of Bob de Bruycker, devoted to the marine theme. The official language of the event was Dutch, so we had more than 100 people: Russians, Belgians and Dutch".
Research in Brussels
"In Brussels I worked for 2 years for the Flemish Integration centre: "Foyer". They were searching for a person to do the first research on the questions of social integration and adaption of Russian-speaking expats in Belgium and I got the job.
It was very interesting, because I was talking to many people while doing my research and I also organised round-tables and discussions. I based my analysis on many things: motivation and reasons of immigration, the level of education, age, social status and economic conditions. And the result of my work is a book "De Russischtalige Migranten te Brussel" ("Russian migrants in Brussels").
It turned out that the largest group of expats right now are young people from 20 to 35 years old, who are studying, making an internship or working at the European Institutions. Before the majority were economic or political migrants from the former Soviet Union: Kazakhstan, Kirgizstan, Ukraine, and Belarus."
Women-expats
"The women's migration is constantly growing. And happily positive examples prevail. What are the reasons? Well, the Flemings are faithful and serious, when it concerns marriage. For them the family is a basis.
The main difficulty in mixed marriages is the problem of dependence. Women find themselves in a new society and sometimes it's difficult to integrate. A lot of expats are women with higher education from the big cities. They have expectations, ambitions, a wide range of interests, and the necessity of self-actualization. But because of the problems on the job market, they become dependent on their husbands and sometimes it triggers conflicts."
New projects, new goals
"I continue my research and at the moment I'm doing two projects on matrimonial migrations with the help of Flemish counterparts. I think women should receive more support when they arrive in a new country. For example, in the Netherlands they organise obligatory integration courses for expats.
Recently I've participated in a presentation about this type of migrations. Several universities took part in it and there were women from Russia, South America, Nigeria, and the Philippines. The main problem revealed in a presentation was the lack of work. Women-expats can't find the job which corresponds to the level of their education."
Rationalists
"I think the difference between Russians and Belgians is that the latter are more reasonable in terms of finance. In Russia people don't attach so much attention to money.
Belgians are also individualists in this sphere. Often there is no such thing as a family budget, and if parents give money to their children who have their own family, they are expecting to receive money back.
Even in terms of health services Belgians are rational. They will always wait till the last moment to help you. You can wait months to see a specialist! And there is only a 3 month maternity leave! For Russians it's strange, because the upbringing of children is very important."
The other side of the coin
"I think Belgium has two sides. It is warm and welcoming, but at the same time it can be unfriendly as well. For example, there are informal meetings in schools, where children can receive some information about possible options for future studying. And when they're talking with expat children they focus on professional education (BSO). According to the statistics the percentage of migrants with higher education is low indeed.
Belgium is rather partitioned internally: both locals and expats often live in their own communities and don't communicate much with each other."
Do you have a diploma?
"Another problem is the certification of foreign diplomas in Belgium. Though the officials from the NARIC (National Academic Recognition and Information centres) say the procedure is easy and fast, it's very difficult to get an equivalence statement which expresses the value of the studies you have completed in your home country. It creates obstacles on the way to finding a good job and integrate to the society.
I think Belgium should apply the Scottish experience in terms of helping people to find a place in the new country: in Scotland there is an interesting programme for expats, organised by the Scottish government "Bridges programmes". They help out in the training of migrants and then help them to get an internship in Scottish enterprises with a following job placement."
"You can see it in the eyes"
"I communicate with different people: expats, Belgians, foreigners… The nationality doesn't matter; the person should just be broad-minded and intelligent.
I think you can always see the Russians in the crowd. I can distinguish them from others by the look in their eyes. But maybe it's not that easy as I say, because last year in Russia we were taken for foreigners!"
Antwerp VS Brussels
"I think my favourite place in Belgium is Antwerp. It's a very beautiful city. My husband and I go to the Opera, when there is something interesting or to the restaurant with our friends. But of course Antwerp is rather a small city and there are fewer activities than in neighbourly Amsterdam, where something interesting happens every day.
I also like Brussels. I enjoyed the fast pace of live, while working there. My favourite places in Brussels are the Zavel district, the Louisalaan, and the Sint-Kathelijne area."
Let's talk about food!
"I noticed that for Belgians food is really important; they can talk about it a lot. Even after leaving the restaurant, they will discuss what they ate. Russians prefer "soul talks".
It's interesting, that despite the fact that Belgians position themselves like life-lovers and gourmands, there are very economical. And they have the biggest savings in Europe!"
Travel spirit
"Our family likes travelling. When we have just a few days off, we visit cities in Belgium, for example Brussels, Bruges, Ghent or Knokke. For holidays we usually go to other countries: Italy, Spain, France, the US, Mexico. Maybe this summer we will go to Portugal.
In August we are planning to go to Saint-Petersburg, my native town. I think when you live abroad you always miss something about your home country. There is always some kind of nostalgia deep inside your soul."
Interview by Irina Rasskazova