Does PM Leterme need a Twitter manual?
On Wednesday morning Belgian Premier Yves Leterme (Flemish Christian democrat) used Twitter to send a tweet that raised quite a few eyebrows. The tweet was only intended for one person, but was visible to all the people following him on Twitter.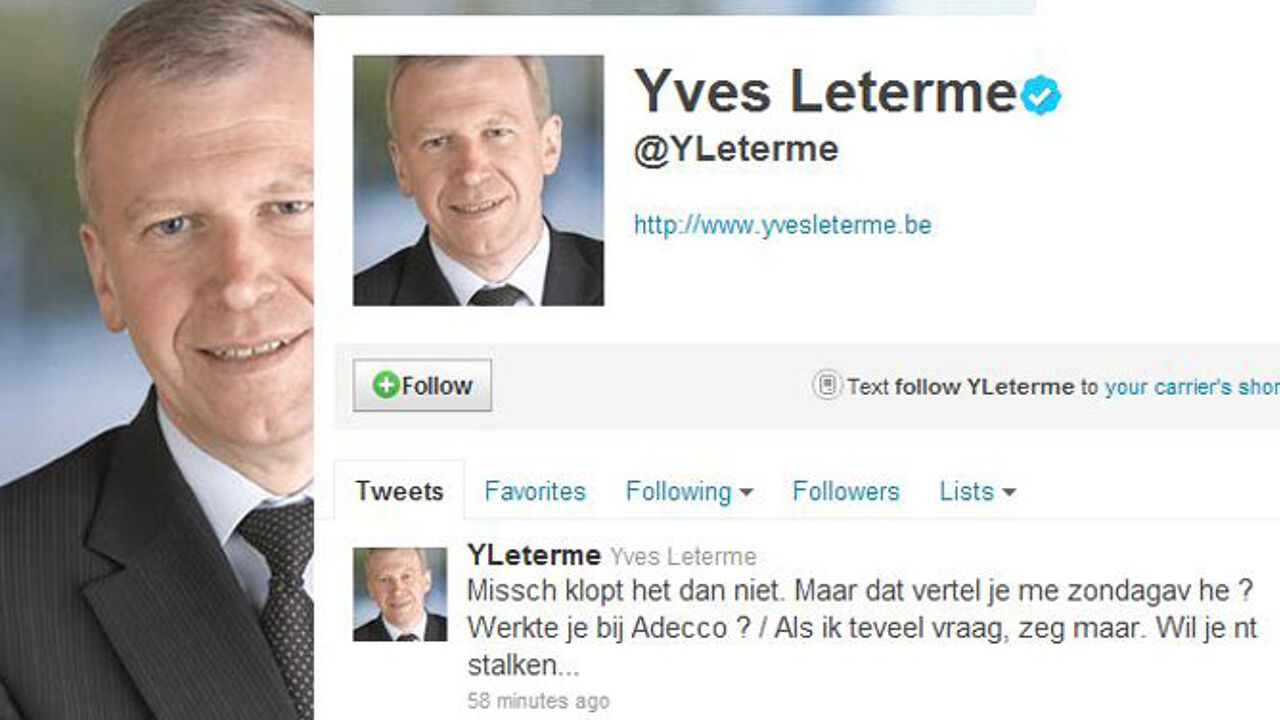 After a while the tweet as messages on Twitter are called was also removed.
The tweet read: "MayB it's wrong. Tell me Sunday PM? Did u work for Adecco? If I'm asking too much, u say. Don't want to stalk u".
Who the tweet was intended for is not immediately clear, but certainly not for all the Prime Minister's followers on Twitter. It looks a bit like the repeat of an incident in Kinshasa last year when the Premier tweeted everybody by accident, an incident he then blamed on the Congolese heat. Commentators suggest that the Premier goofed and express surprise that he does not yet seem to have mastered the niceties of Twitter.