Take in the view of Antwerp from the MAS
Antwerp's new Museum, the MAS, is a new landmark on the Antwerp skyline. The building stands nine stories high and is located between the old city and the old port.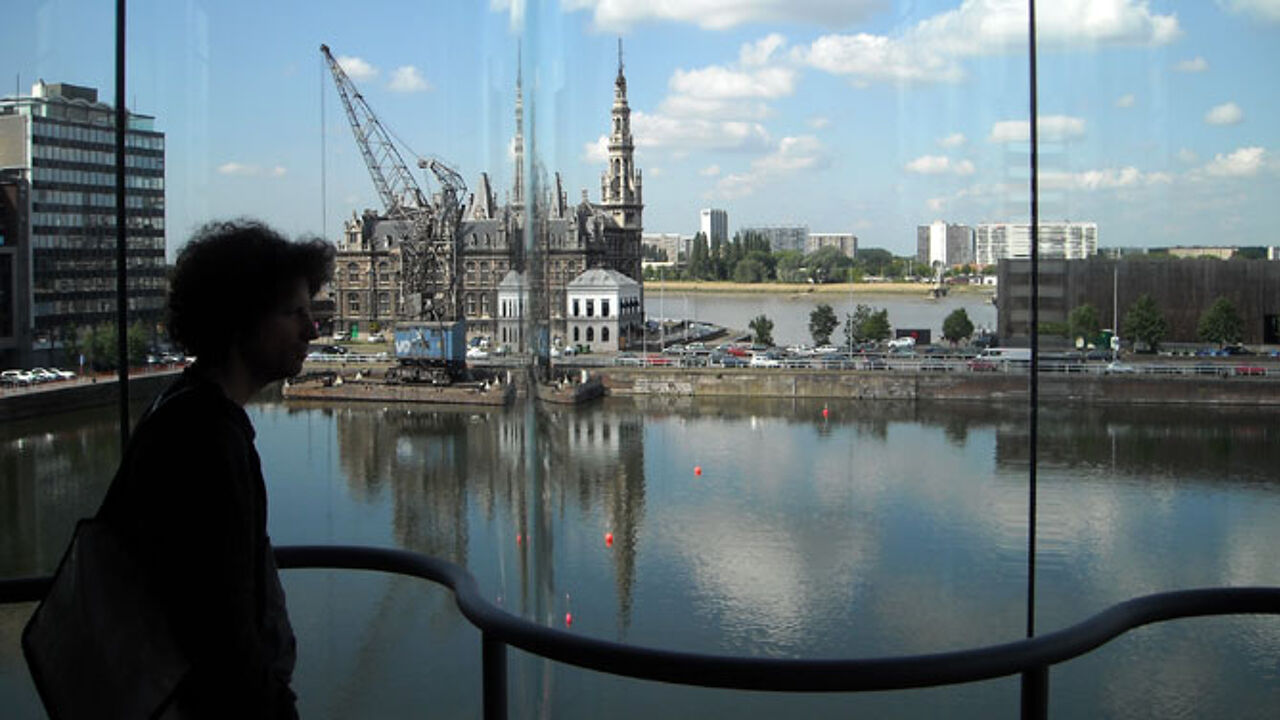 In addition to the collection the museum also boasts a 'boulevard' or 'promenade'. Members of the public have free access and can take escalators all the way up to the ninth floor where you will find a restaurant and a cafeteria. Right at the top of the building there is a belvedere terrace that gives you a splendid view across the city and port of Antwerp.
From this terrace you can make out the various landmarks of the city and the port. There is the KBC Boerentoren, the first skyscraper on the continent of Europe, which was built in the 1930's and is modelled on American examples where housing and offices sat cheek by jowl.
The Boerentoren vies for attention with Antwerp Cathedral. Its tower is the highest of any church in the Low Countries.
Antwerp owes all to the River Schelde (The Scheldt) and what better place than the MAS terrace to marvel at this magnificent waterway. It was in the broad bend of the river that the fishing village that was one day to become Flanders' largest city was established. In the distance, up river, you can just make out the Cockerill Yards, where once ships that were used to sail to Congo were built.
On the opposite side of the river, the Left Bank, you can see the Chicago Building, a high-rise social housing block from the sixties. Development of the Left Bank started in the thirties. The Swiss architect Le Corbusier even drew up urbanisation plans, but they were never implemented and it was only in the fifties that high rise blocks of flats were built.
At the foot of the MAS stands the old river pilots' building. It's a mix of neo-Gothic and neo-Renaissance styles and is set to open as a hotel when the quayside is redeveloped.
Further downstream you can make out the sprawl of the present-day harbour. Antwerp boasts the largest concentration of chemical businesses in Europe. Behind the port rise the two cooling towers of the Doel nuclear power plant, while in the foreground in the bend of the River Schelde there's the famous Sint-Anneke beach, a popular recreation spot with mussel restaurants and holiday huts.