"Greek crisis is an opportunity for Europe"
The former Belgian PM Guy Verhofstadt thinks that Europe should have the powers to impose reforms on member states. That is the best way to avoid crises like in Greece, Mr Verhofstadt argues. One single economic policy in the eurozone is the answer, he claims.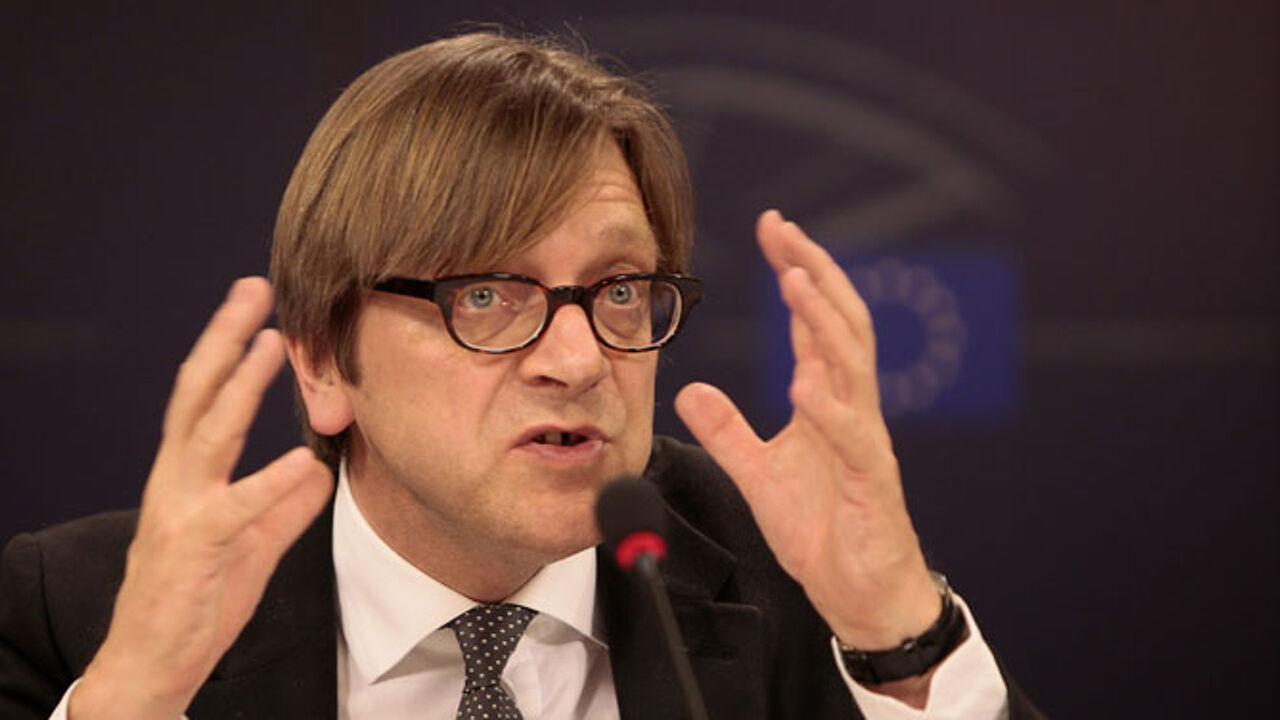 The Flemish liberal Guy Verhofstadt (Open VLD) is currently the floor leader of the liberal fraction in the European Parliament. The East Fleming claims that the slackness of the Greek people is to blame for the crisis. "During a span of ten years, the different economies in the eurozone have not developed in the same way, with Germany and Greece as the most outspoken examples."
Mr Verhofstadt compares the financial turmoil to a crash between a heavy German lorry which keeps raging on and a Greek car, as the Greek economy has never adapted to that situation.
"Greece will never get out of trouble if there is a lack of investments to create a minimum of economic growth." There is no prospect for economic growth, which makes it hard for the Greek people to accept the austerity measures, he adds.
"One European economic policy is the answer"
The answer to the problem and the key to avoid future crises like this one, is more European integration according to Mr Verhofstadt. "The problem now is that Europe does not have the powers to force countries to carry through reforms if they fail to do so themselves."
"There is no use in having a monetary union and one single currency in the eurozone, while at the same time the 17 countries belonging to the eurozone are applying their own financial policies, which leads to 17 different strategies in the area of public finance." This cannot work properly. We will have to go towards one economic policy in Europe."