"Fewer bogus marriages in Belgium"
The number of fake marriages in Belgium has dropped. That's according to figures supplied by the Federal Government. However, a shift seems to have taken place, as more couples become cohabitants.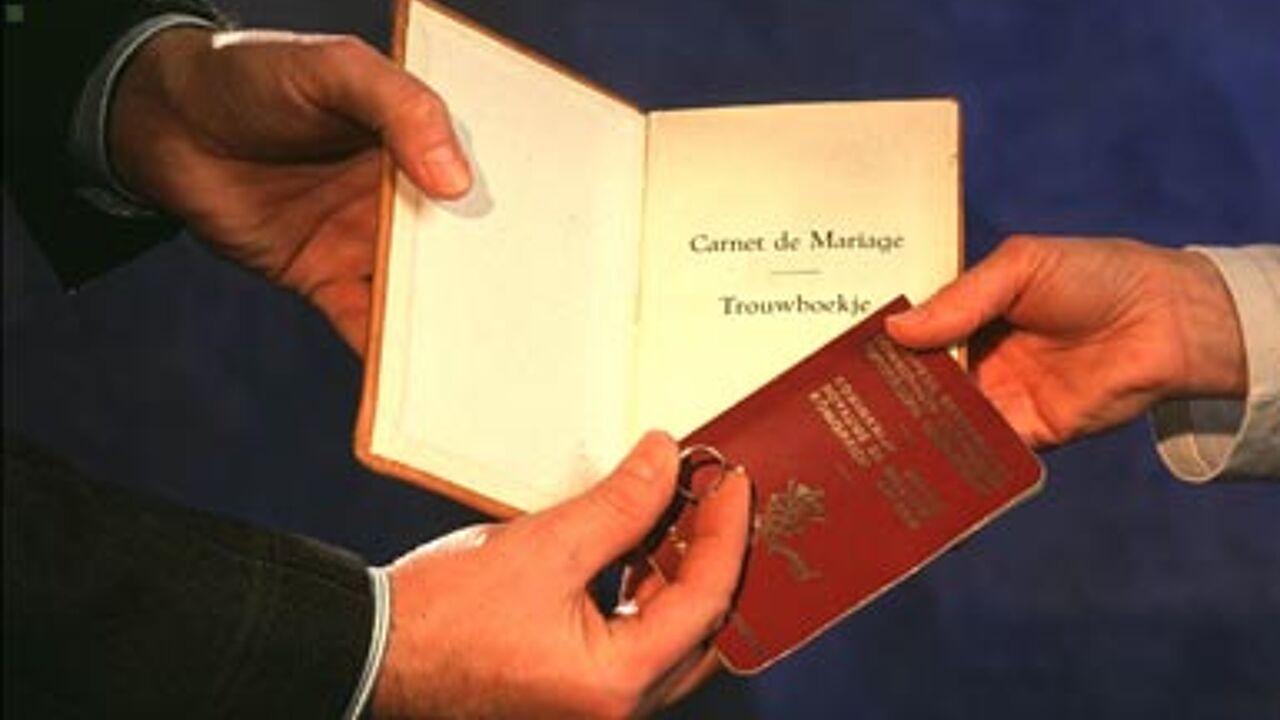 Last year, 4,964 marriage applications were turned down because there was a chance that it could be a fake marriage. The year before, this number was 6,327. Last year, 9,151 "suspicious" marriage applications were looked into, compared to 10,414 the year before.
The lion's share of refused applications concerns Moroccan people: 1,425. Algerians follow in second position with 284, followed by Turkish applicants (250) and Tunesians (170).
The Federal Department concerned with the issue adds that a shift is taking place. People who want to obtain the Belgian nationality and who don't succeed in doing so by getting married, become cohabitants to be able to stay in Belgium. Checks on this are less stringent.
In Antwerp for example, the number of cohabitants who qualify for a residence permit shot up in 2009. "It's a losing battle against bogus marriage", Antwerp magistrates were quoted as saying then.