Apologies, but no compensation
The Mobile Phone network operator Proximus will not be offering its customers any compensation for any loss or inconvenience caused by Thursday's technical problems. However, Proximus has sent all its customers a text message apologising to customers for the loss of service on Thursday afternoon.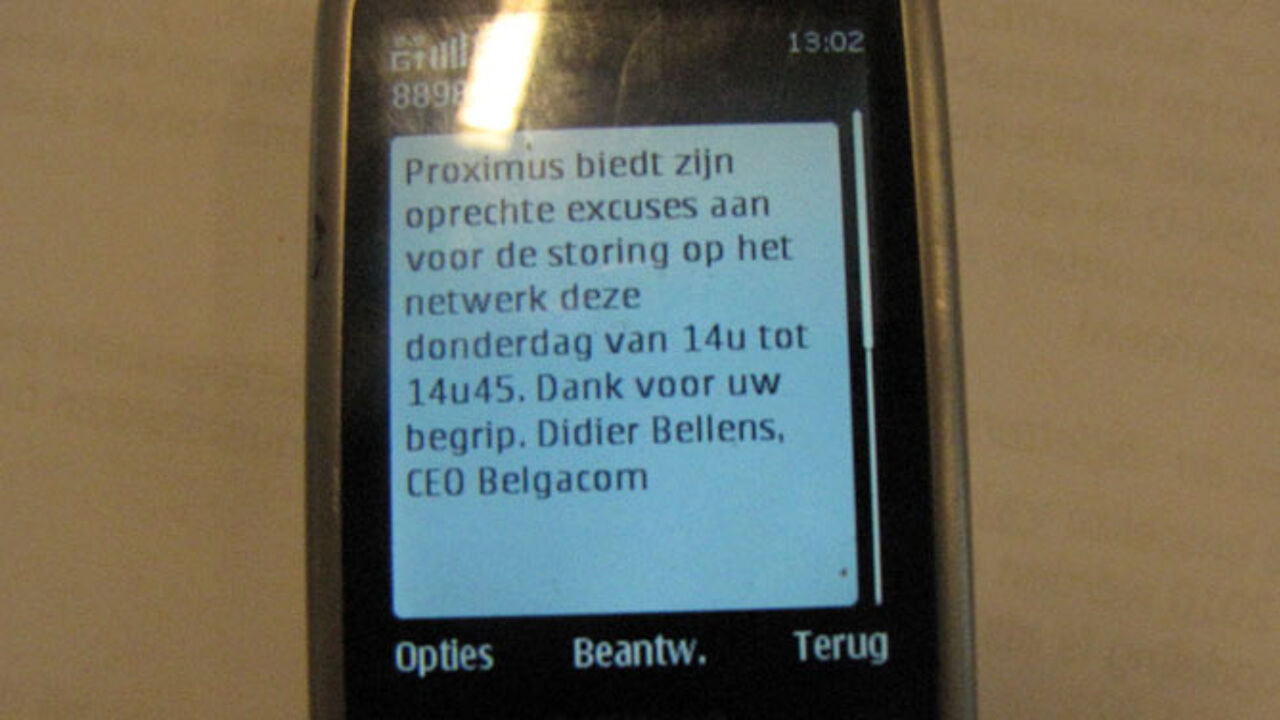 Around 5 million Proximus customers were unable to make or receive calls for a period of around three quarters of an hour.
The Proximus text message reads "Proximus offers its sincerest apologies for the interruption to services on our network between 2pm and 2:40pm on Thursday afternoon."
The text is signed by Belgacom's CEO Didier Bellens. Proximus is a daughter of the partly state-owner telecommunications company.
Proximus' spokeswoman Véronique Verbist told the VRT that all customers, except those that had specifically asked not to be sent text messages, would receive a text apologising for the break down.
However, she added that there was no question of Proximus following rival Mobistar's example and paying out compensation.
Ms Verbiest said that the problems encountered by Mobistar customers last month had lasted much longer than Thursday's incident.