"Charleroi emerging as a serious challenger for Brussels Airport"
The airport in Charleroi, also called "Brussels South", welcomed over 5 million passengers last year and inaugurated a new terminal with the aim of welcoming another 5 million, posing a real challenge to the national airport in Zaventem.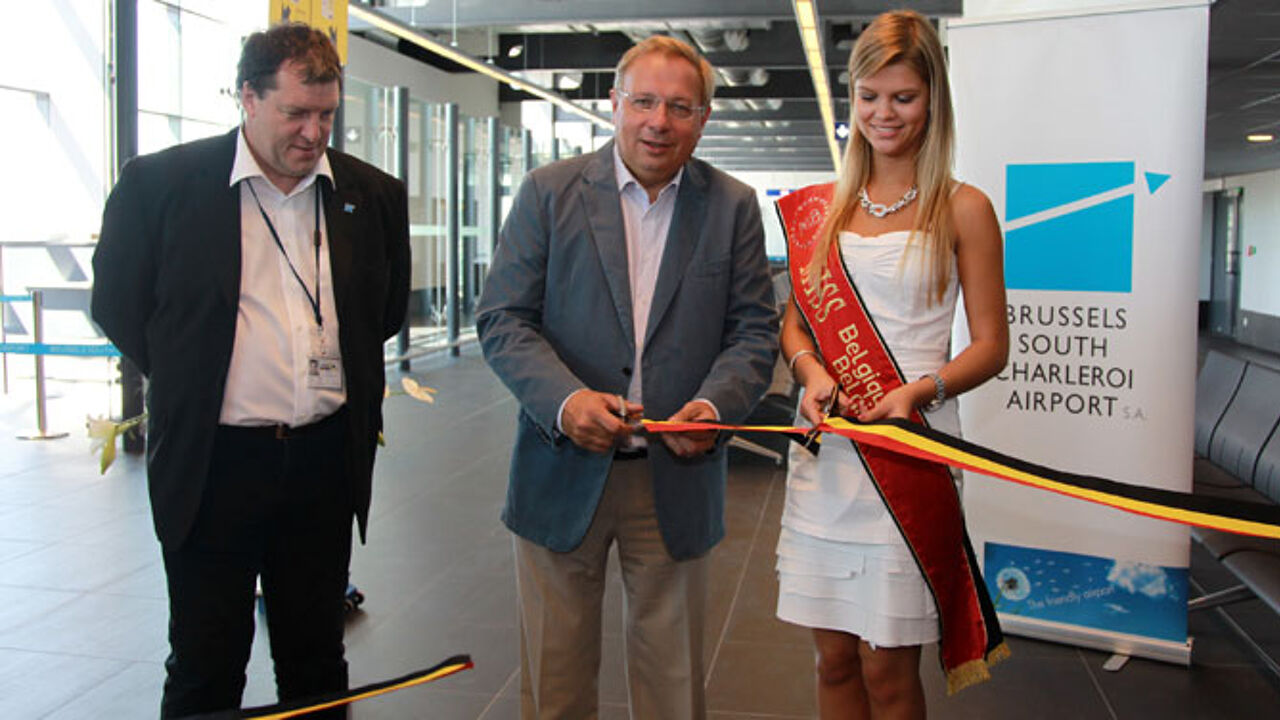 The airport in Charleroi was built 20 years ago and keeps on growing at a fast and steady pace. This morning, 4 new gates were opened. The Walloon minister responsible for the airport, André Antoine (Christian democrat), inaugurated the gates together with Miss Belgium Justine De Jonckheere (photo).
"Charleroi is emerging as a real challenger for Brussels Airport in Zaventem," says professor Eddy Van de Voorde, who works for the University of Antwerp.
"Charleroi broke the mark of 5 million passengers last year and opened a new terminal to welcome another 5 million each year. Zaventem now has 17 to 18 million passengers, so there is still a big gap. However, the competition is increasing and people in Zaventem are aware of that."
"Zaventem is trying to keep its most important clients in the first place, but  we see for example that Jetairfly has based three  of its aircraft in Charleroi, which is bad news for Zaventem."
The airport authorities in Zaventem have also launched a complaint against Charleroi for alleged "unfair competition" arguing that Charleroi mainly depends on the low-cost carrier Ryanair. In 2008, 86 percent of Charleroi's profits were due to the presence of Ryanair. This has now dropped a little bit, bit it is still some 80 percent.