Gas distributor given hefty fine
In a lengthy ruling that was read out on Tuesday, the Court of Appeal in Mons (Hainaut) has ruled that the gas distribution company Fluxys shares responsibility for the 2004 Ghislenghien gas explosion in which 24 people lost their lives. A further 132 people were injured in the explosion that happened on a building site at an industrial estate.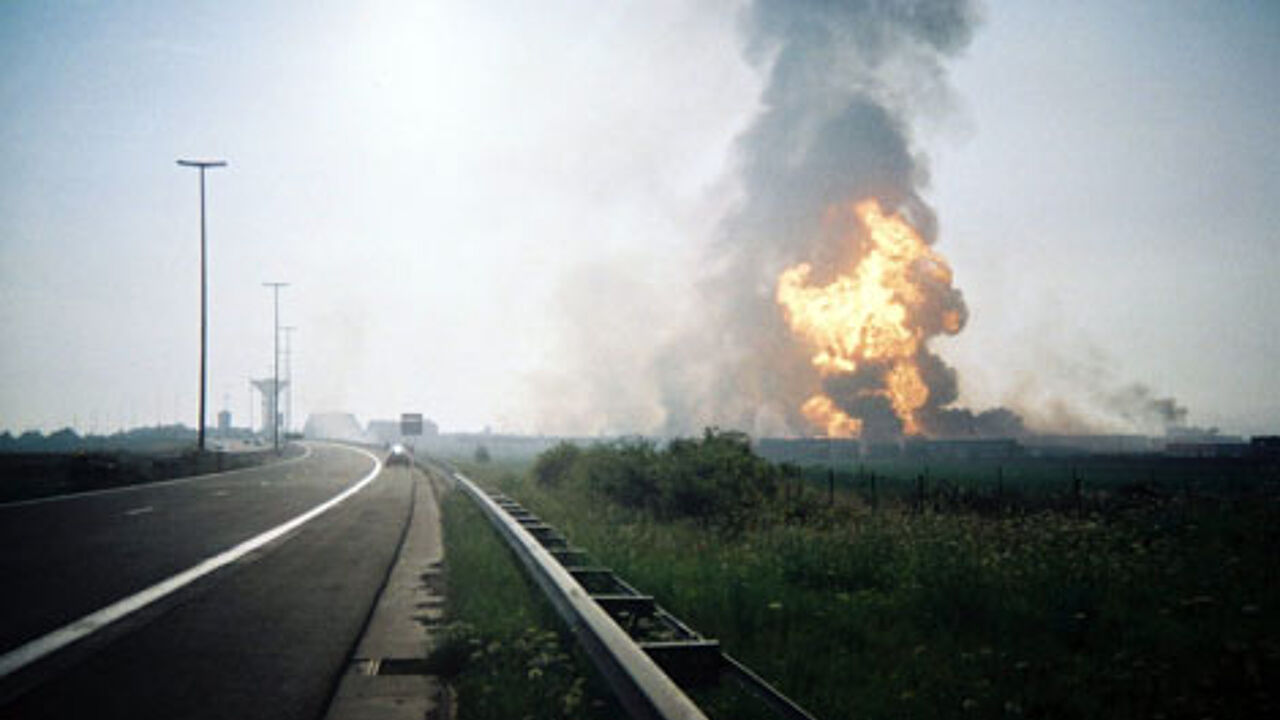 The accident happened when construction workers hit a major gas main.
The explosion and resulting inferno could be seen and heard for miles around.
Previously, a court had ruled that only the construction company Tramo and those in charge of the building site were responsible for the disaster.
They were found guilty of involuntary manslaughter.
Ten other accused, including Fluxys received an unconditional discharge.
Husqvarna (the former Diamant Boart) on whose building site the accident occurred was also found guilty, but has escaped sanction.
Fluxys must now pay a fine of 264,000 Euro, half of which suspended.
The company is considering lodging an appeal with the Court of Cassation.
Meanwhile, the construction firm Tramo that was fined 165.000 Euro at the original trial, has now been absolved of any blame by the Court of Appeal.
Four other parties that had been found to be innocent at the first trial have been found guilty by the Court of Appeal.
These are two employees of the construction company and two safety coordinators.
However, the Judge ruled that they are not criminals and had already been punished enough by the feeling of guilt that they have carried since the accident.
Many victims were present at the court as the ruling was read out.
The Appeals Court has now appointed a team of experts that will set compensation rates for the victims.