Storm causes damage across the region
Wednesday evening's storm caused problems across much of Flanders. Only West Flanders was spared by the downpour. Despite its intensity, the storm only caused limited damage to property.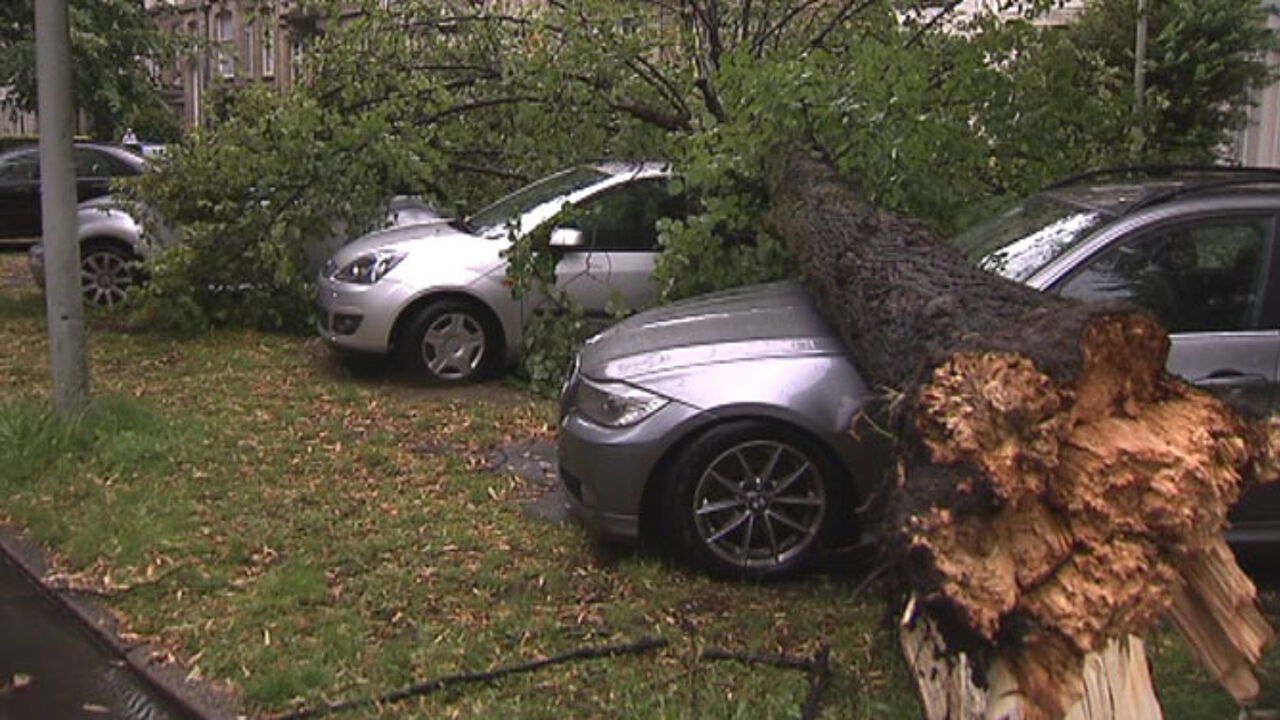 In Antwerp, several roads were closed due to flooding and fallen tries. The south and the east of Antwerp province were worst hit by the storm.
A record 40 litres of water per square metre fell in the municipality of Retie. Sewers were unable to cope and waste water was even forced up drainage pipes into homes.
1,000 families in the Antwerp suburb of Deurne were left without power after flooding caused a sub-station to short circuit. Drivers on the E19 motorway were forced to pull over for a time as driving conditions were too dangerous.
The fire brigade in Mechelen received hundreds of calls about flooding. Even the Town Hall was not spared with water from the roof cascading down the interior walls of the historic building.
Hail damages new cars
More than 3,000 new cars parked outside Ford's Genk plant in Limburg province were damaged by hail stones. The cars' bodywork has been damaged.
However, the damage can be repaired, but customers will have to wait a few weeks longer than expected for their cars. Hasselt Fire Brigade received twice the normal level of calls on Tuesday evening.
 
Giant hailstones
In East Flanders, the Ghent area was worst hit. Hailstones measuring as much as 3cm in diameter fell on the suburbs of Ledeberg, Gentbrugge and Sint-Amandsberg.
Many cellars were flooded by heavy rain. A house was struck by lightning in the centre of Ghent.
 
Lightning causes power cut
The authorities in the Flemish Brabant municipality of Dilbeek brought the municipal disaster plan into force after an electricity substation was struck by lightning.
Lightning also struck in Walshoutem, Sint-Pieters-Leeuw and Schaffen.
Heavy winds uprooted trees and telegraph poles in Kampenhout and Boortmeerbeek, while streets were flooded in Haacht and Hoegaarden.
The ground floor of a centre for the elderly was flooded in Tremelo. However, no one was evacuated from the building.