French police search Quick-Step team's bus
The police turned up at the team's hotel at around 5pm on Friday. They took the bus with them to a police station at La-Roche-sur-Yon in the Vendée where it was subjected to a search. The man in charge of the Quick-Step team Wilfried Peeters and the team's driver Dirk Clarysse accompanied the police to the station.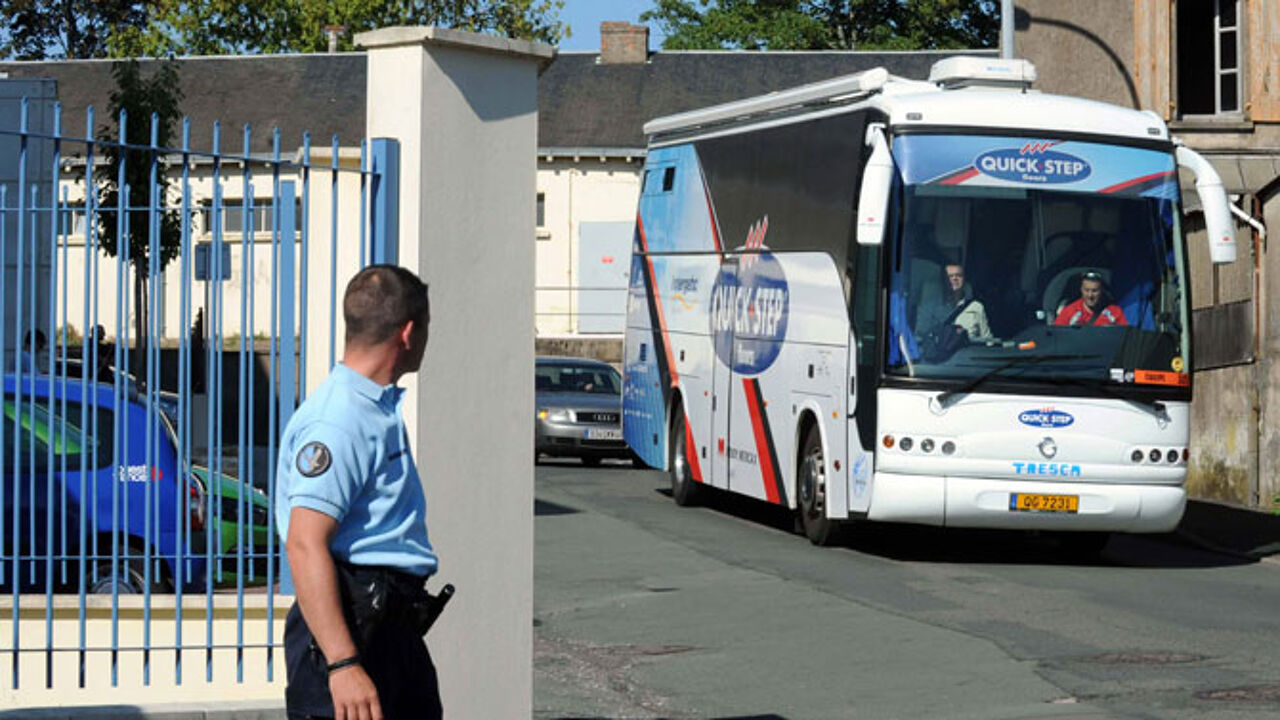 Speaking on leaving the police station at around 8:45pm, Mr Peeters told journalists that the search had drawn a blank and that the Quick-Step team was not the subject of an investigation.
Mr Peeters added that the police had carried out the checks at the police station in an effort to avoid the media spotlight. He also said that other teams will be subjected to similar searches in the coming days.
"This is very damaging to our image"
In a press statement, the Quick-Step team said that the search was damaging to its image and to that of cycling in general.
"It was a routine check. However, a check that no other team was subject to. The media attention has damaged us. We now ask the press to avoid speculation about the team and our riders and allow us to concentrate on the race."
Elsewhere, three VIP coaches from the Omega Pharma-Lotto team were checked on the Belgian-French border.