Gaza flotilla Belgians not for turning
Four Belgians that are taking part in the Gaza flotilla say that they are still determined to reach their destination despite their boat having been impounded on the Greek island of Crete. The Belgian press agency Belga reports that a fresh attempt to leave Crete will be made on Monday.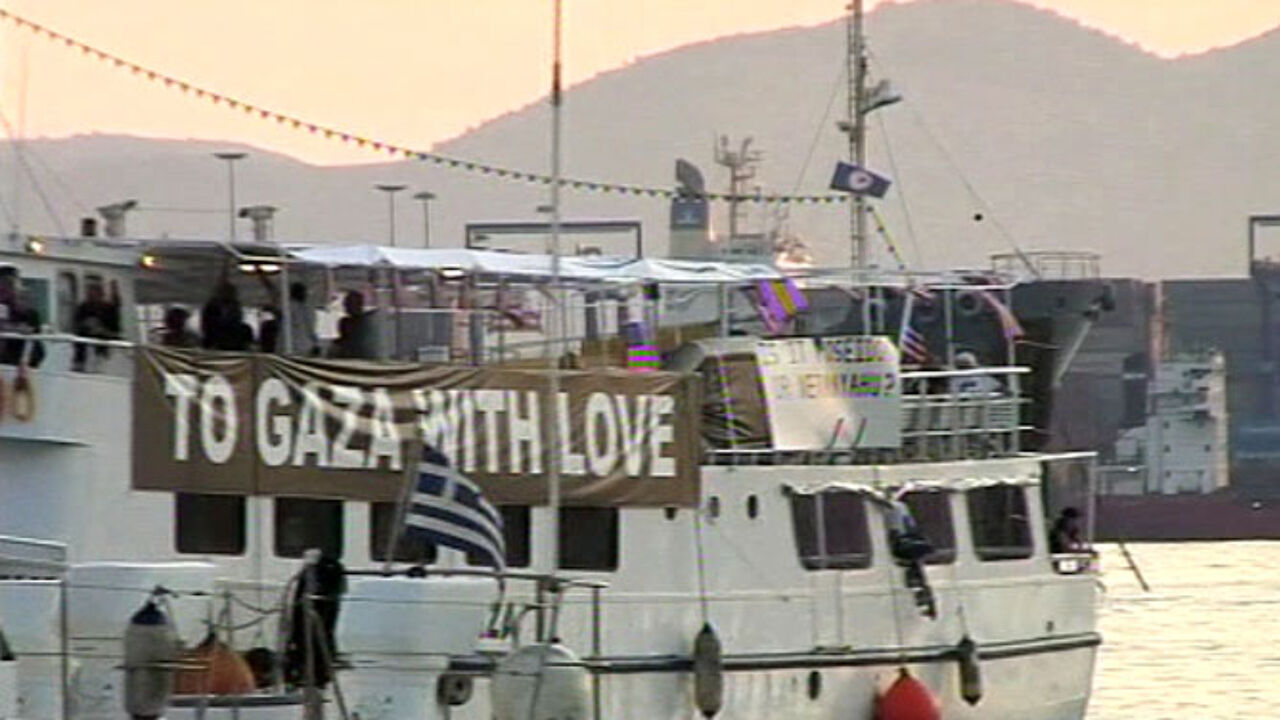 The Fleming Guido Gorissen told journalists "We're not going to give in.
We will remain on board for as long as there is still a chance that we achieve our goal of reaching Gaza. Mr Gorissen is one of four Belgian aboard the Tahrir.
"We are determined to defend the rights of the Palestinians."
The Tahrir is part of the Gaza flotilla that is carrying activists and aid to Gaza.
On Friday, the Greek authorities ruled that the boats would not be allowed to sail to Gaza.
Since then they have been surrounded by police and unable to leave the harbour. Mr Gorissen says that the boats will make a fresh attempt to leave Greece on Monday.
However, if this was successful their likely destination would be a Turkish port, but "the final destination remains Gaza."