55 Belgians on a "solidarity mission" to Palestine
At Brussels Airport, 55 Belgian campaigners took a flight to Tel Aviv in Israel on Friday morning. They are taking part in the international mission "Welcome to Palestine" which will assemble an estimated 600 supporters on Friday. The departure at Zaventem was not without a small incident.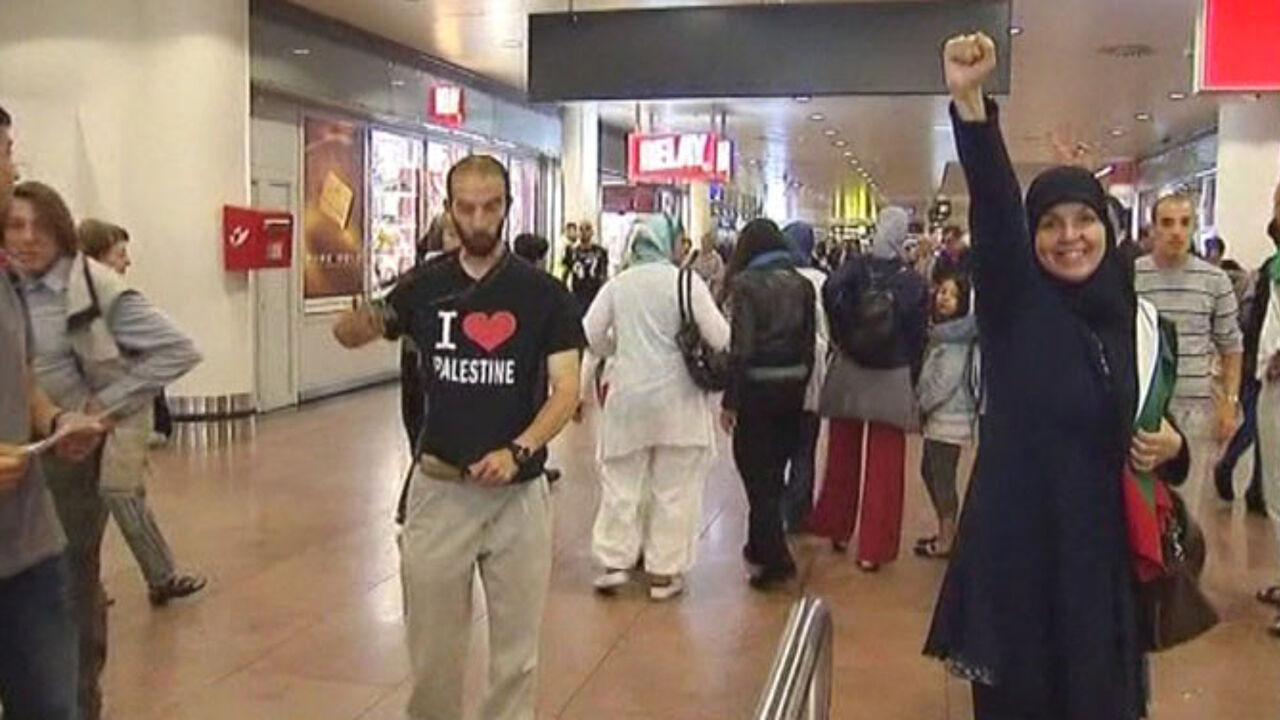 All the Belgians received the go-ahead to leave the country, but three French citizens from Lille were denied access to the plane and this triggered a small conflict. Eventually, the three received a document which said that they had been refused at the request of the Israeli government.
Three Belgians who wanted to leave from Paris, were also barred. They were not allowed to board a plane of Alitalia. It is said that some 200 people were refused in Paris. The activists claim that they have been put on a black list by the Israeli government.
Still, the delegation members say that they only want to bring a visit to the Palestine territories. They will meet in Tel Aviv together with some 500 other activists from the whole world. The list also includes doctor Jan Cools, who was kept behind bars in Lebanon for a couple of months in the eighties.
Israel has already announced that it will send the activists back home as soon as they have landed.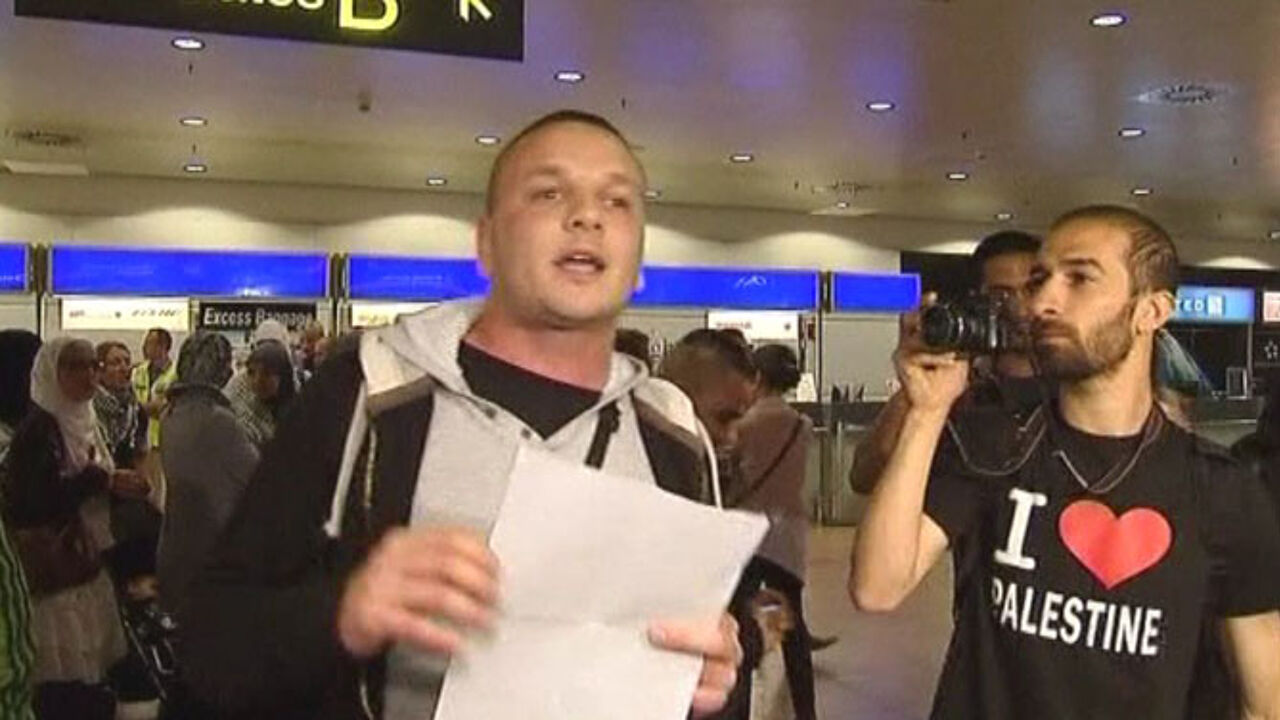 Israel stops Belgians
At Tel Aviv Airport the Israeli authorities stopped 124 foreigners wanting to visit Palestine for the international solidarity meeting. They included 40-odd Belgians. The foreigners were taken to two prisons. The Israelis intend to expel them.
The Belgian embassy is providing assistance for the distressed Belgians. Meanwhile in Brussels demonstrators are protesting outside the Belgian Foreign Ministry.