"Irresponsible to let Tom continue"
Tom Boonen quit the Tour de France in Friday's 7th stage. The former world champion sustained several injuries when he crashed heavily during Wednesday's 5th stage and could no longer continue. "It would have been irresponsible to let Tom continue", the Quick Step team doctor told the VRT.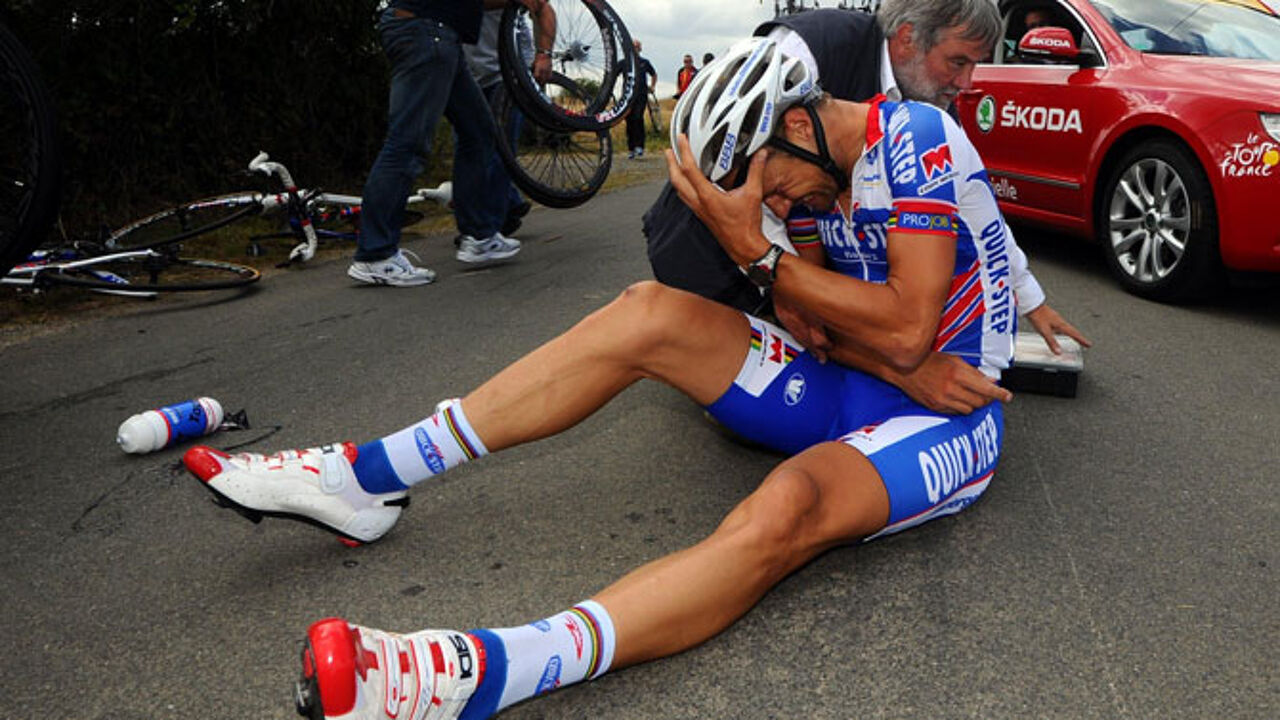 Tom Boonen threw in the towel 90 kilometres into today's stage between Le Mans and Châteauroux (small photo). He had suffered a heavy crash the day before yesterday (big photo), sustaining head, elbow, shoulder and leg injuries. 
Boonen managed to finish Wednesday's stage within the time limit, coming in 13 minutes behind stage winner Mark Cavendish with the help of his Quick Step team mate Addy Engels.
Tom Boonen was determined to continue and fought off the pain, but it turned out that he had also suffered a slight concussion. "Tom was dizzy. He has headaches and also has pain in his neck", Quick Step team doctor Toon Cruyt explained.
"He took a lot of pain killers, but the pain wouldn't go. It would have been irresponsible to let him continue under these circumstances. We will go to hospital now to have him properly examined."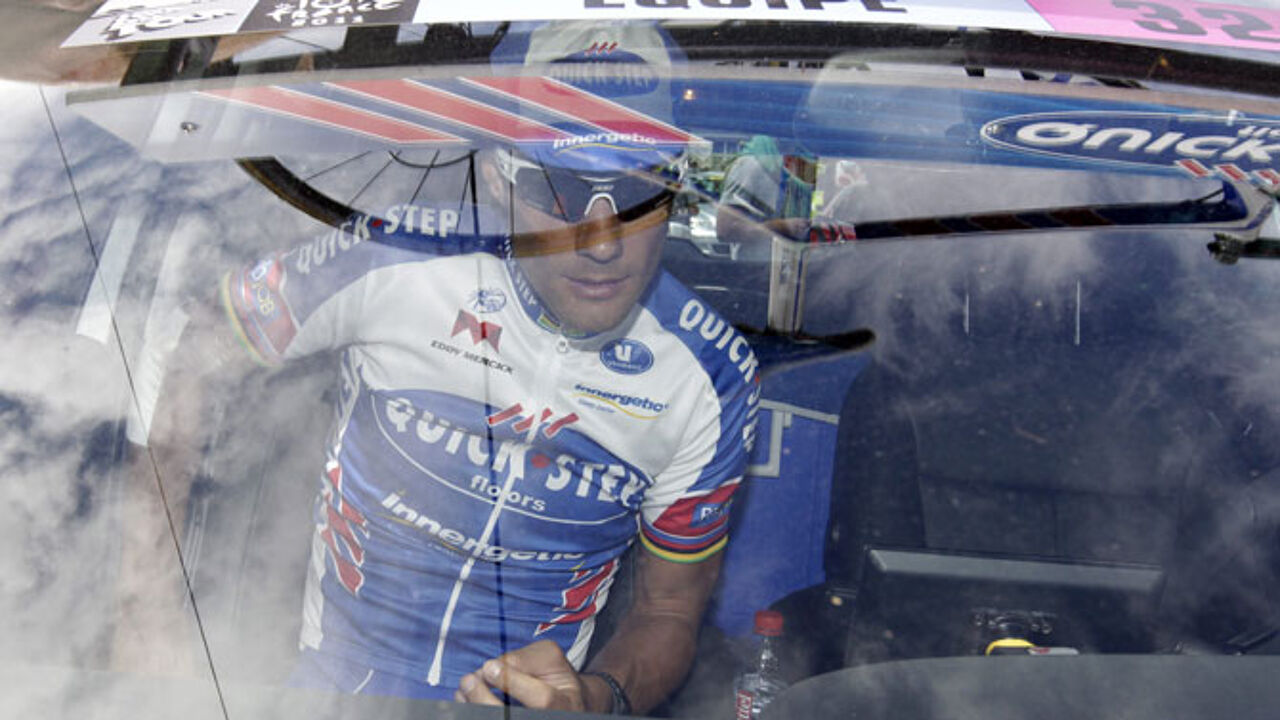 Tom Boonen, a six-time stage winner
Tom Boonen, who turns 31 in October, won six stages in the Tour de France in previous years. In 2007, he took the green jersey for the best sprinter home. However, he also had to abandon the race on four occasions, this year included. The Antwerp resident clinched the rainbow jersey as world champion in the autumn of 2005, in Madrid.
In this year's Tour de France, Boonen eyed a stage victory in one of the bunch sprints.