Mr Peeters wants Elio Di Rupo to rewrite his proposals
On the eve of the Flemish National Holiday Flemish Prime Minister has said that the proposals drawn up by Francophone socialist leader Elio Di Rupo with a view to forming a new Federal Government need to be modified before formal coalition talks can start.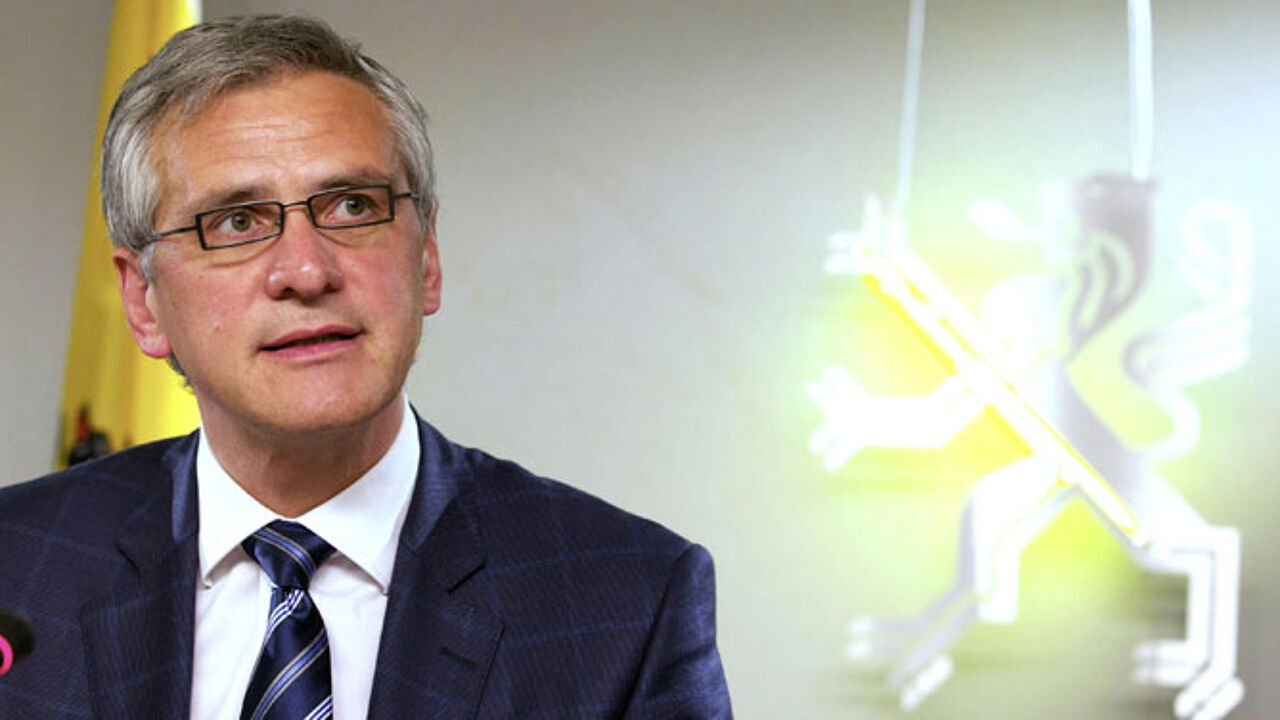 The Flemish Premier wants Mr Di Rupo to rewrite his proposals and to take account of the criticism levelled against his document including the objections of the Flemish nationalists.
By last Thursday seven of the nine political parties involved in the political talks had said that they were prepared to commence formal coalition talks, though nearly all still had reservations over particular issues. The position of Kris Peeters's Flemish Christian democrats is more complicated. Despite its own reservations it seemed to indicate that Mr Di Rupo's proposals offered sufficient basis for talks to continue, though it rejected any idea of pursuing the talks without the Flemish nationalist N-VA that eventually said 'No'.
Mr Peeters has now clarified his party's position: agreeing to talks now is pointless he says: ""We are unhappy with many elements including provisions for Brussels and funding mechanisms. Continuing to talk has little added value, if you don't know what you are going to discuss and especially if different parties have different objections. It makes me wonder if there's any point in starting negotiations now."
All political commentators are now waiting to see whether the Flemish Christian democrat party, Belgium's traditional party of government, will go it alone and loosen its ties with the radical nationalists of N-VA. Pressure on the party to do so is significant.
PM Kris Peeters: "The Flemish Christian democrats are backing major state reforms and a social economic programme. That's what it's about for us. It's not about who we are jettisoning or overtaking. As long as these conditions are not met, talks remain problematic for us."
"But we also believe that if we are to legislate in favour of major state reforms we require the presence of sufficient parties from the North and the South. It's up to Elio Di Rupo to ensure that there is a text that the most important parties can use as a basis for talks."
Mr Peeters also insists that the formateur must supply figures: "Flanders balanced its budget, an effort worth two billion euros. If we now have to find a further 2.6 billion by 2015, we need to be given additional calculations, because the request raises many questions."
In his address in Kortrijk on Sunday night on the occasion of the Flemish National Holiday on Monday Mr Peeters will call for a Charter for Flanders. The document is seen as a renewed attempt to draft a Flemish Constitution and will focus on the position of Flanders as one of the component states of Belgium. VRT's political correspondent Bert Lauwers expects that in today's difficult times the idea of drafting such a document will not be widely welcomed south of the linguistic divide.