"Flanders is no longer prepared to bungle on"
The leader of Belgium's largest political party, the Flemish nationalist Bart De Wever, has held a noted address to coincide with the Flemish National Holiday on 11 July.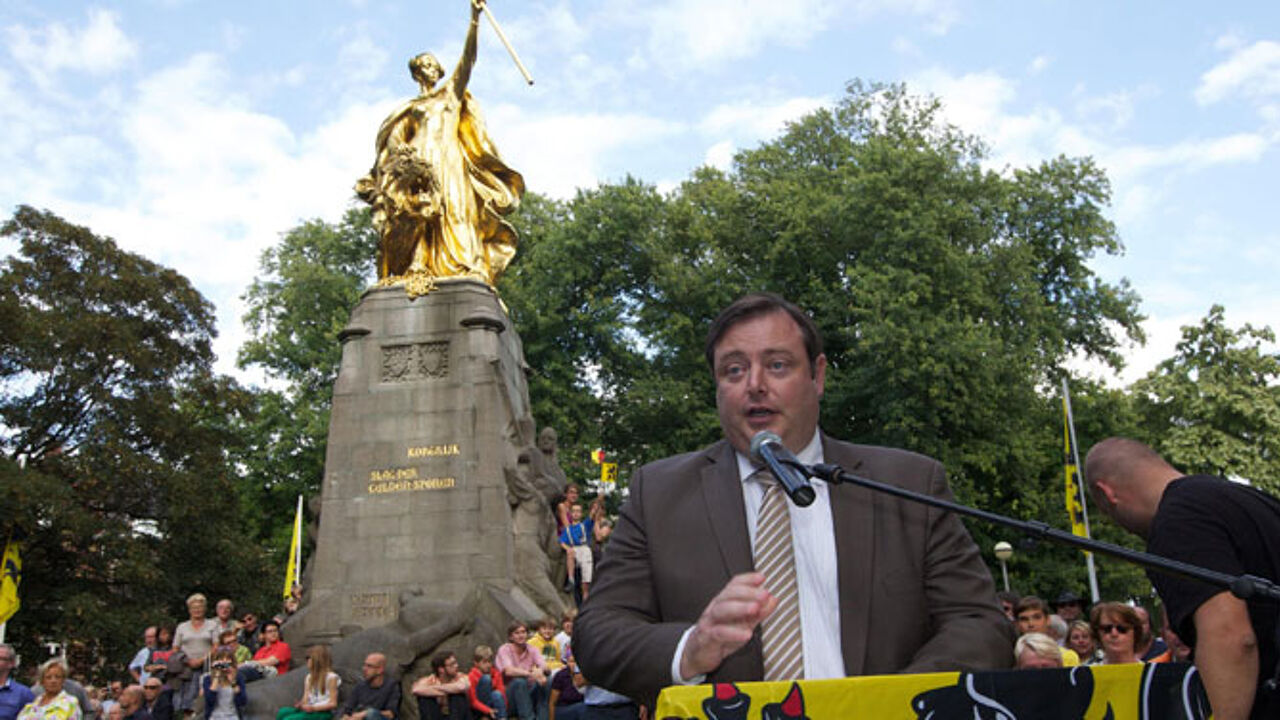 Mr De Wever's speech formed part of a celebration of the 19th century Flemish historic novelist Hendrik Conscience, but all commentators were watching out for the political implications of his words after Mr De Wever rejected Elio Di Rupo's proposals that were intended to form the basis of government formation talks.
"Flanders has no reason for complacency" Mr De Wever said "but must urgently set to work." He underlined that too few people were at work in order to pay for rising social security and pension costs. His message was a clear one: a need for savings and drastic social economic reforms.
"Challenges are finding us, but the Belgian authorities are failing to provide an adequate response."
Mr De Wever also took time to attack the Francophone parties "that were preventing root-and-branch reforms".
"These parties have no right to impose their status quo-thinking on the Flemish majority. In my opinion those who do not wish to join us in reforms can but accept the logic that the two parts of the country should be given the opportunity to implement their own policies under their own responsibility."
"As I have already said I do not and I do not wish to speak on behalf of everybody, but I can no longer take satisfaction with what is described as the 'best offer' that is being made to us. I cannot take satisfaction from a little tinkering in the margin."
Mr De Wever said he was not a pessimist: "Every crisis also includes the seeds of opportunity. The opportunity that is now before us is to make clear in a correct but forthright fashion that Flanders is no longer prepared to bungle on."