"I would have made it into the top-3 in Paris"
Belgium's Jurgen Van den Broeck, who crashed out of the Tour de France on Sunday, has returned to Belgium and has given his first press conference since his crash. The Belgian Tour hopeful went through the same as Britain's Bradley Wiggins. "I'll try to come back stronger next year."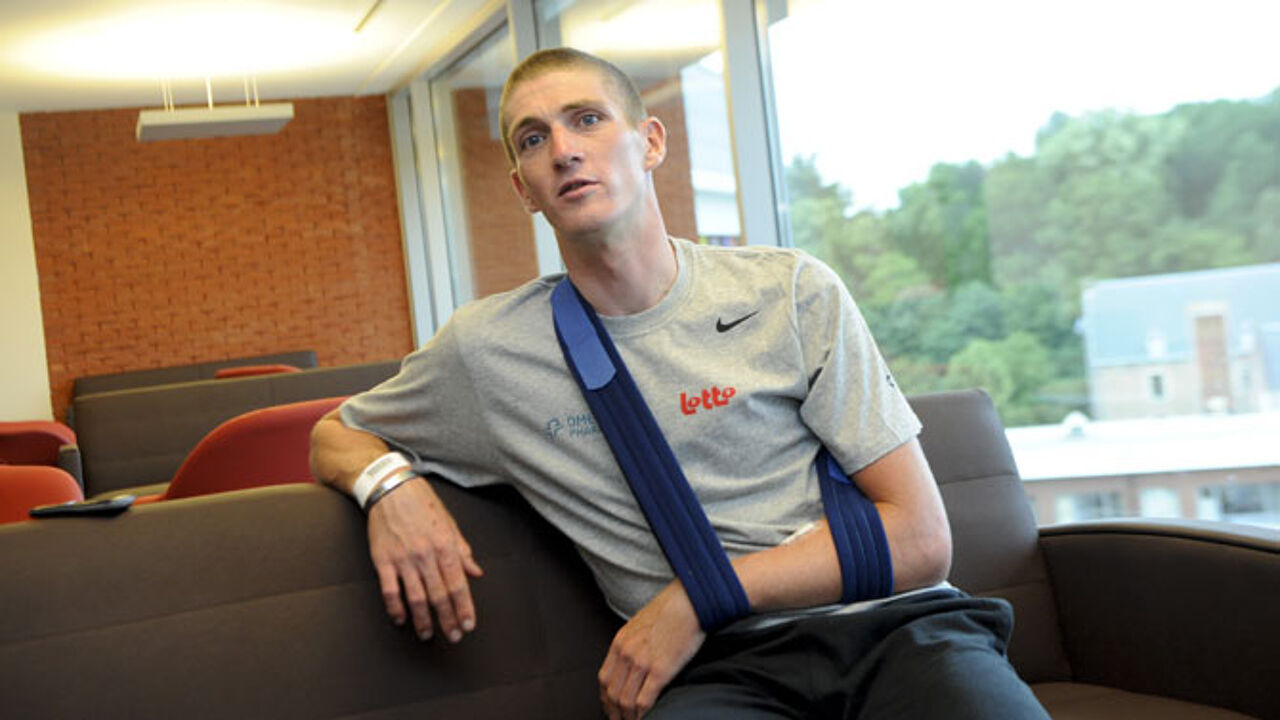 Jurgen Van den Broeck suffered a pneumothorax (a collapsed lung), a couple of fractures in the shoulder blade and two broken ribs when he made a nasty fall in the descent of the Puy Mary in the Auvergne region in France, crashing out of the Tour de France.
Like Bradley Wiggins, he eyed a top-3 place in the general classification in Paris. He first spent a day in the hospital in Aurillac, but was next transported to Belgium with an ambulance, as he was not allowed to fly.
The athlete from Antwerp province gave his first press after his crash yesterday. "Considering the circumstances, I am doing well. I also received good news: my two broken ribs were not dislocated and have not perforated my lungs."
"The pain is bearable. I will now have to take a complete rest for one week. I already spent half an hour on a hometrainer: it's important to keep your muscles moving." Jurgen VdB hopes to return in competition in the Tour of Spain, the Vuelta.
VdB also made a powerful statement. "I am sure I would have made the top-3 in Paris. The day before I crashed, I sent a message to my coach to tell him the podium was okay." 
Some claim the peloton, led by the Omega Pharma-Lotto team mates of Van den Broeck, was going too fast in the descent when the crash happened. "I can deny this. We were not going too fast. However, the Tour organisers should have put someone with a yellow flag to warn us for the danger."
The 28-year-old is not giving up his Tour ambitions though. "I will return next year and I will be stronger."