A wet start to the Ghent Festival
The opening day of the annual Ghent Festival was badly affected by the heavy rainfall. A number of events were cancelled and there were fewer visitors than usual (photo: Ghent Mayor Daniel Termont in the rain). The Ghent Festival runs for 10 consecutive days.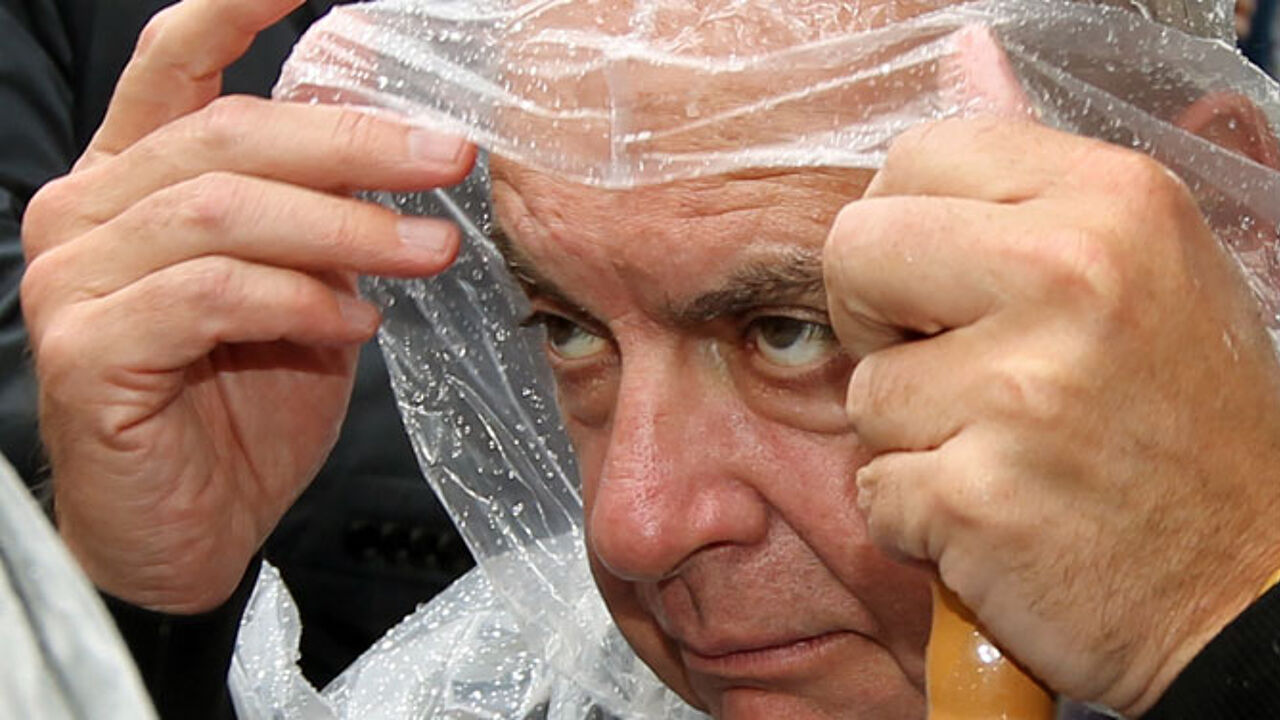 It's the 168th edition of the Ghent Festival. The East Flemish capital will be the scene of numerous events for 10 consecutive days, both indoors and outdoors. The activities range from musical performances and cultural events (like theatre shows and opera) to guided walks and children's events and even theatrical burlesque.
However, this edition took a false start. Yesterday, it was raining cats and dogs and the opening parade on Saturday afternoon did not attract as many visitors as usual.
The rain started in the afternoon and continued until late in the evening. One site, the Groentenmarkt Square, cancelled all the events it had scheduled for Saturday evening.
"Normally, the atmosphere "explodes" by manner of speaking on the first day, but yesterday this was certainly not the case", Lieven Decaluwe, who replaces the Ghent Burgomaster Daniel Termont during the festival, explains.
Still, there are 9 more days to come and the weather is bound to improve, as all weather conditions are better than those we saw yesterday, optimists say. To find out more about the programme of the Ghent Festival or "Gentse Feesten" in Dutch, go to the website www.gentsefeesten.be.