Borlée brothers win, Isinbayeva happy despite the rain
At the international athletics meeting in Heusden-Zolder (Limburg), the Belgian relay team won the 4x400 metres event. The Russian pole-vault diva Yelena Isinbayeva, one of the stars of the evening, won at her comeback, clearing 4.60 metres.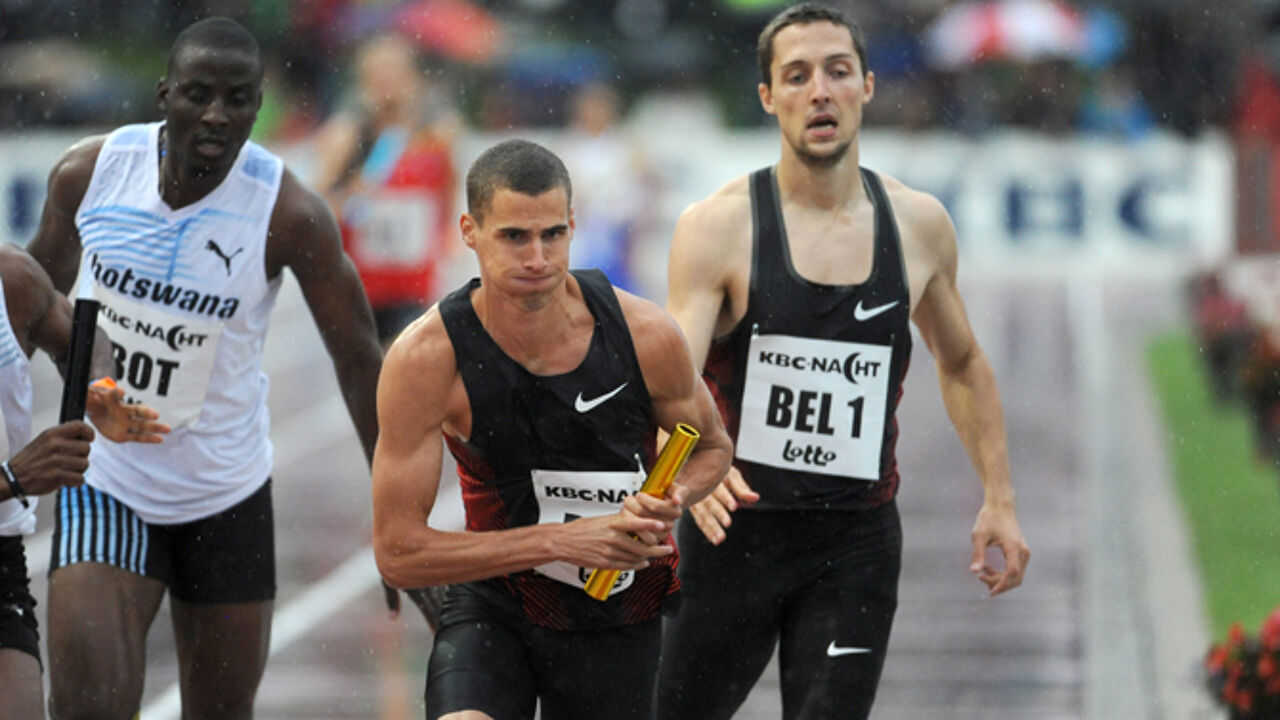 It was a very rainy and windy evening in Heusden-Zolder. The four Belgian men in the 4x400 metres relay team - Nils Duerinck, Jonathan Borlée, Antoine Gillet and European outdoor champion Kevin Borlée - dominated their event, pushing South-Africa and Botswana into second and third place.
The Belgian men posted a time of 3:02:81. They had hoped to go under the mark of 3 minutes, but due to the bad weather this was almost impossible. The four athletes have already qualified for the World Championships in Daegu (Korea) next month.
Isinbayeva battles the rain and wind
One of the main attractions of the evening was the Russian pole-vaulter Yelena Isinbayeva, who made her outdoor comeback after taking some time off.
Isinbayeva could not convince and "only" cleared 4.60 metres, failing three times at 4.70 metres. Still, 4.60 was enough to take the victory home. Isinbayeva was not happy at all with the wet conditions and waited a long time to prepare for her jump in the rain.
"My form is okay, but the circumstances were far from perfect. I could have done better in good weather, but I refrained from taking any risks in the rain and the wind. Still, this is a mental boost for me", she told reporters.