Behring Breivik singled out Belgian targets
The Belgian intelligence services are examining the manifesto published on the internet by Anders Behring Breivik, the Norwegian held responsible for Friday's car bomb in Oslo and the shooting of at least 68 people at a summer camp of the Norwegian Labour party.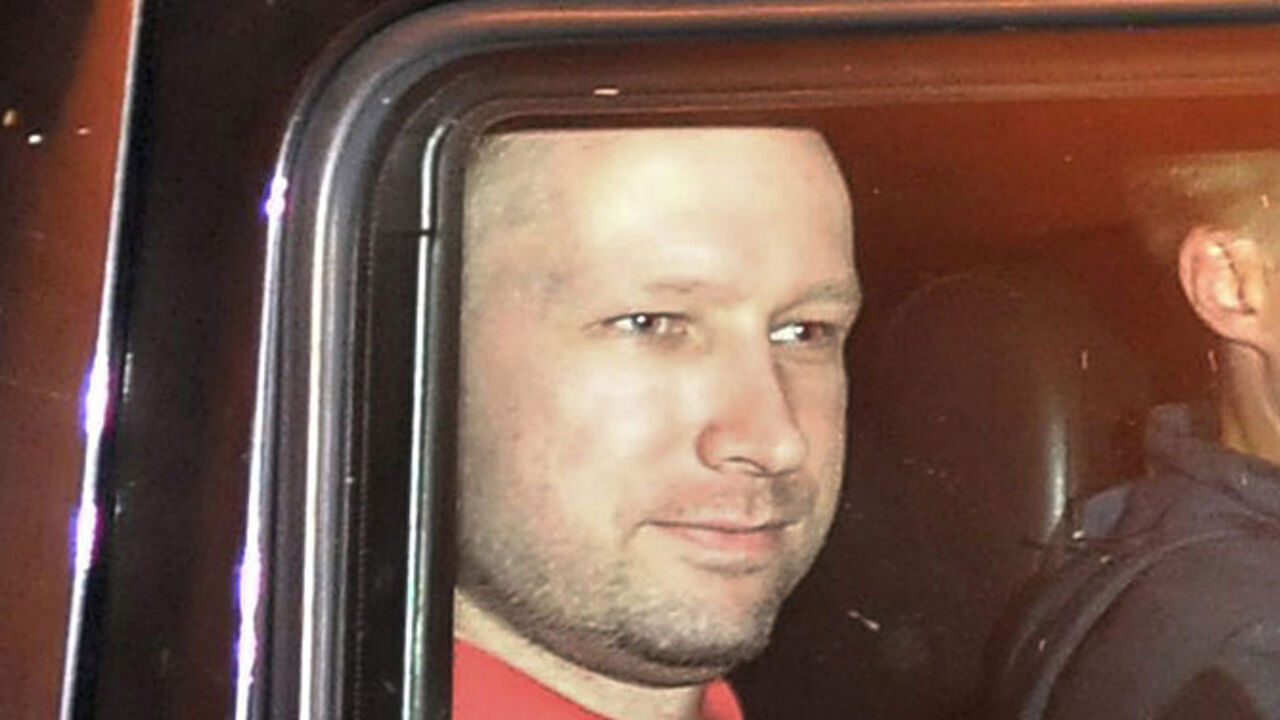 The document runs to over 1,500 pages. The Belgian intelligence services are now closely scrutinising it because it also features Belgium and includes a list of possible targets in our country.
Oil refineries and the nuclear power plants at Doel (Antwerp) and Tihange (Liege) occur on the list.
In his manifesto Behring Breivik explains why he attacked both the Norwegian Prime Minister's office and a summer camp of the ruling Labour party and also clarifies his political motivation. He  mentions several other European countries too.
He identifies Belgium, France, the Netherlands and Britain as primary targets for his potential supporters.
The Norwegian singles out Belgium "because between 9% and 12% of the population are Muslims."
He believes that in Belgium there are 10,807 traitors, chiefly politicians, professors, journalists and teachers. Behring Breivik describes himself as a 'Knight of the Order of Templars' and speaks of an organisation 'The Poor Soldiers of Christ and the Temple of Solomon". He claims that he has followers in other European countries including one in Belgium, who was one of the co-founders of his Templar organisation. 
The Belgian intelligence services are unaware of the person named, though they concede that a false name may have been used. Whatever the case may be, these are matters that are receiving the greatest attention from the Belgian intelligence services.
Behring Breivik also cites Filip Dewinter, a prominent member of the Flemish far right Vlaams Belang party in order to argue his case.
The Belgian intelligence services have never heard of Behring Breivik's organisation.
André Vandoren is the director of OCAD, the body that co-ordinates analysis of the terrorist threat on our soil. For the time being terror alarm levels in Belgium are not being increased.
André Vandoren: "At the moment we have not found any elements to increase threat levels or take extra security measures."
"It's a fact we have taken note of this document and that our support services are examining it fully."
Quizzed about what the intelligence services will be doing with the document that contains references to Belgium, Mr Vandoren said: "Let's say that, of course, we are continuing to follow this up and that our investigations are in progress."
No Belgians are known to have been in direct contact with the mass murderer.