Book of condolences at Norwegian Embassy
People wanting to show their solidarity with the victims of the two terrorist outrages in Norway last Friday can sign a book of condolences at the Norwegian Embassy in Brussels.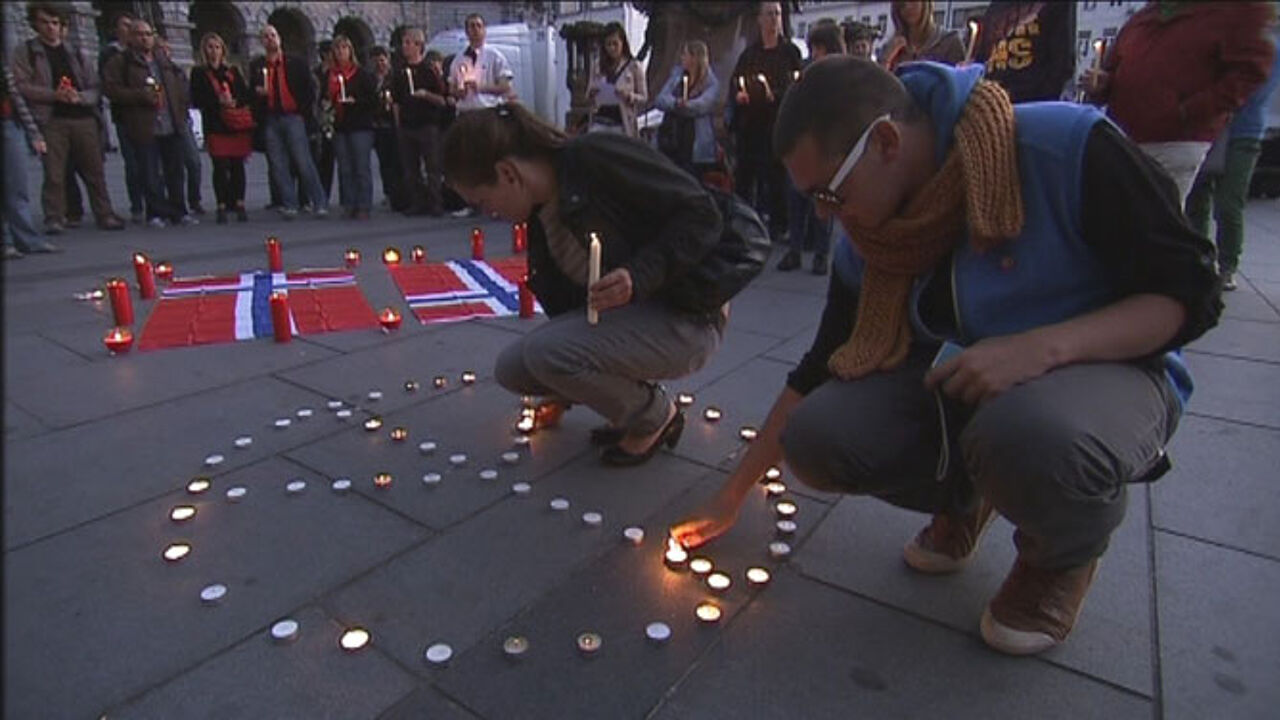 The embassy that is located in the Archimedesstraat 17 near the Berlaymont in Brussels is open today from 2PM till 4PM. On Tuesday and Wednesday the book of condolences can be signed between 10AM and noon and 2PM and 4PM.
A second book of condolences can be signed at the Norwegian Seafarers' Church in Antwerp (Italiëlei 8). At the weekend countless Norwegians and Flemings turned up to show their solidarity with the people of Norway.
Wake at Antwerp Central Station
A summer camp of the Norwegian Labour party was one of the targets of Friday's outrage.
Last night members of Animo, the youth wing of the Flemish socialist party, staged a wake outside Antwerp Central Station before members set off for an international summer camp in Austria.
Animo's Maite Morren: "This is a sad start to the summer. The atrocity will get a lot of attention at the summer camp. Norway is always well represented, but that will now not be the case. It will cast a long shadow on our summer camp."