Baby okapi shown off at Antwerp Zoo
Visitors got a first opportunity to see the new baby okapi born in Antwerp Zoo on Tuesday.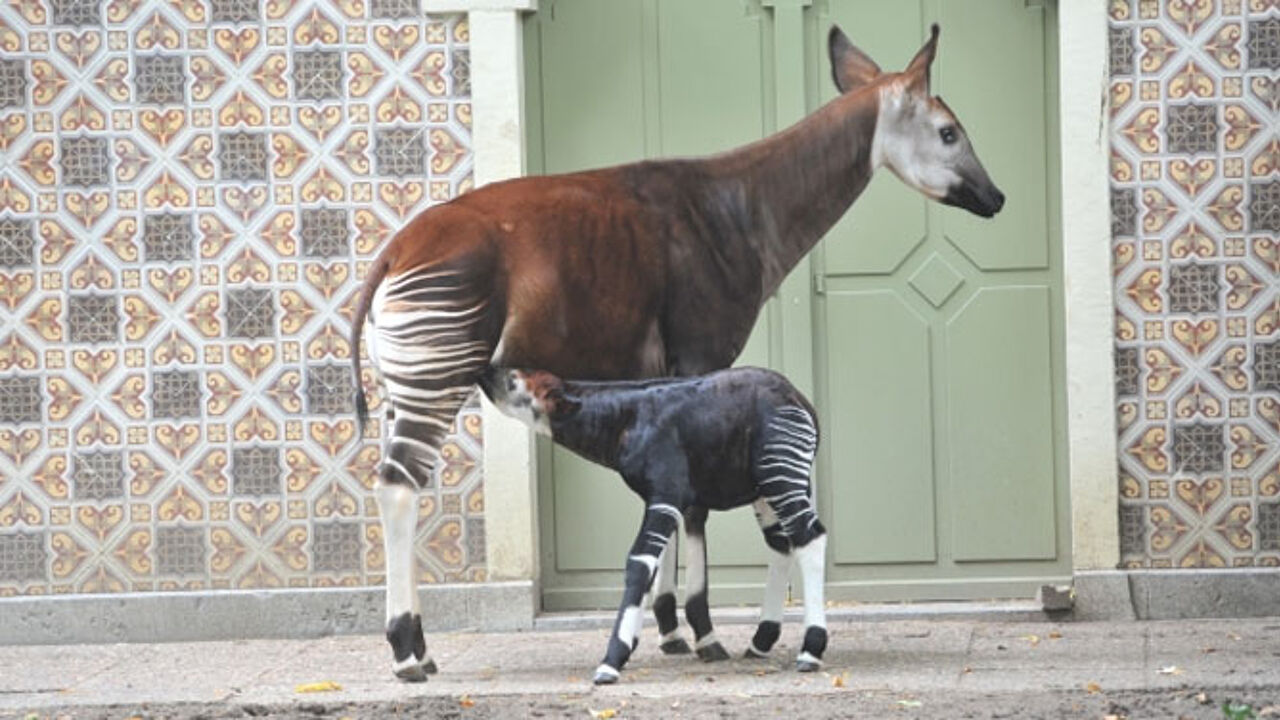 The baby okapi is a female and has been named Mchawi, the Swahili word for magician. Antwerp Zoo is responsible for co-ordinating a worldwide breeding programme for this animal.
Mchawi was born three weeks ago. She is Hakima's first born baby. The pregnancy lasted 14 months.
The birth itself took 40 minutes. Zoo staff observed the birth via webcam in order not to disturb the animal. The baby okapi soon found its own feet and was suckled by its mother.
Mchawi is a strong animal. She weighed 26 kilos at birth and measures 82 centimetres at her shoulders. She is the 47th okapi born in the zoo.
Some 30,000 okapis live in the wilds, mainly in north western Congo. Antwerp Zoo has taken the lead of a worldwide breeding programme that co-ordinates herd books and advises other zoos on feeding, care and breeding.