Belgium to meet Scotland and Wales
In football, the qualifying draw for the 2014 World Cup put Belgium's Red Devils in Group A together with Serbia, Croatia, Scotland, Wales and Macedonia. Belgium is hoping to reach its first World Cup since 2002. "This is a very interesting group", national team coach Georges Leekens said after the draw in Rio de Janeiro in Brazil, which will host the World Cup finals in 2014.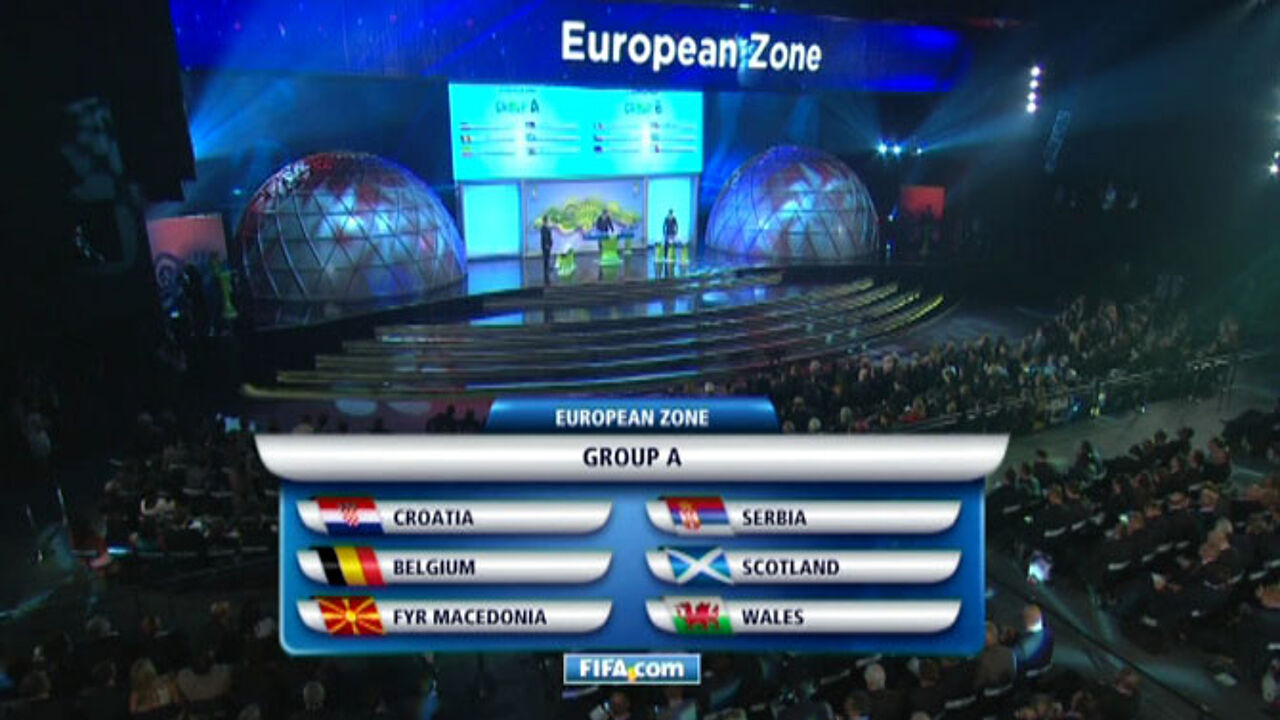 Insiders welcomed the group as an "open group" with no real favourite for first place. Belgium could have been drawn against countries like Italy, England, Germany and Spain, but escaped these heavy opponents.
On the other hand, Serbia, Croatia, Wales and Scotland are not to be underestimated. The Balkan teams are known for their excellent technical skills and Serbia played in last year's World Cup in South Africa. Wales and Scotland are expected to make it a tough physical battle. Not much is known about Macedonia, but it could emerge as the dark horse.
National team coach Georges Leekens has good memories from previous encounters with Wales. In the qualifying round for the 1998 World Cup in France, he steered Belgium twice to victory in the double confrontation with Wales. Mr Leekens was happy with the draw: "We avoided the big names, but there are no "small" teams in this group either. Should we go for first place? We shouldn't think that we are Spain or Germany. We're not the favourites in this group, we're not the underdogs either."
Qualifying Group A (positions on the FIFA world ranking between brackets):
Croatia (9)
Serbia (27)
BELGIUM (37)
Scotland (61)
Macedonia (96)
Wales (112)
53 European nations were divided into 9 groups, with the winners qualifying automatically and the best 8 runners-up advancing to a play-off round.