Belgian Navy ship leaves for Libya
The Belgian Navy ship M921 Lobelia has left the Zeebrugge Naval Base in West Flanders for Libya. The mine hunter set off for North Africa on Monday morning. The Lobelia will take part in NATO's Operation Unified Protector off the Libyan coast and will replace another Belgian Navy minesweeper, Narcis that returned from its tour of duty on Saturday.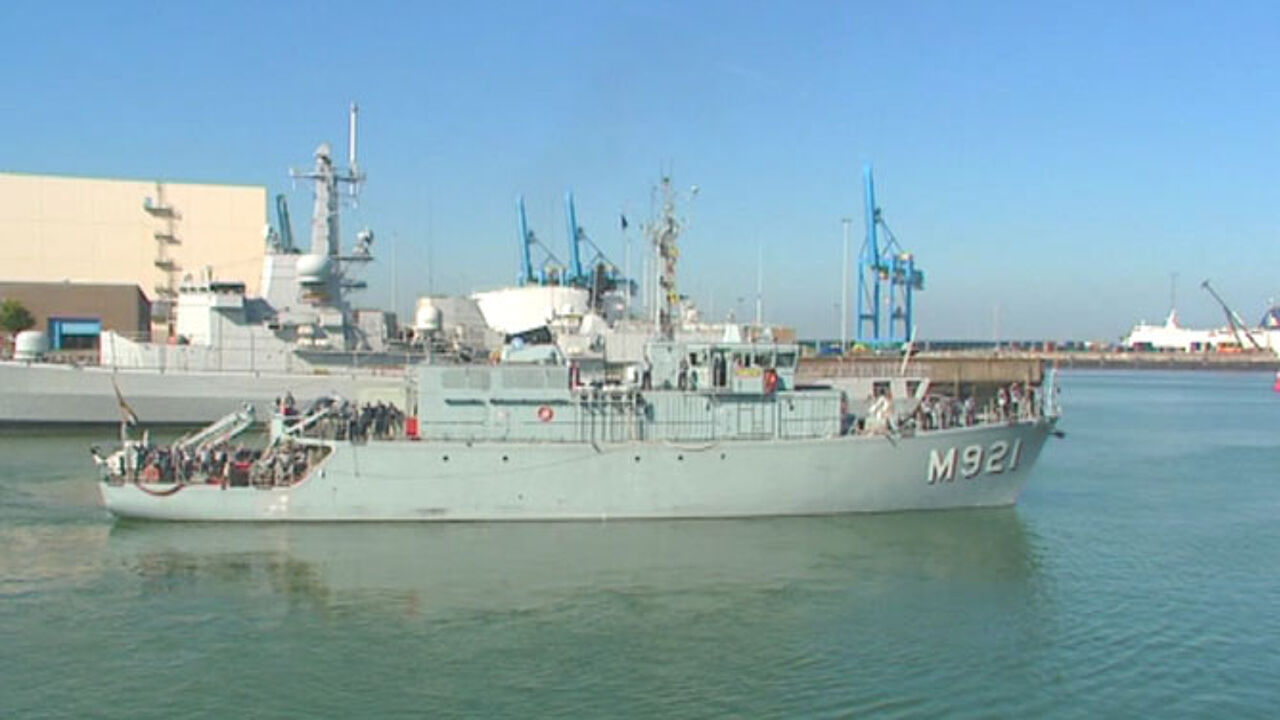 The Navy had originally planned to simply replace the crew of the Narcis once their three month tour of duty was up.
However, the Navy changed its mind, deciding to allow the Narcis to return to its home port for maintenance and send the Lobelia and its 38-strong crew to Libya instead.

Like the Narcis, the Lobelia will ensure that the weapons' embargo against Libya is upheld as well as ensuring that shipping lanes to the port of Misurata are kept mine-free.
The Lobelia should arrive off the Libyan coast by 12 Augustus. Its mission is due to run until the end of September. However, Navy sources say that this will probably be extended by a couple of months.