Increase in claims for pothole damage
The Flemish regional authorities have received no fewer than 1,250 claims from motorists whose cars were damaged after driving along badly-maintained roads during the first six months of this year. The number of claims is up by a quarter compared with the same period last year. The figures are published in an article in Wednesday's edition of the daily 'Gazet van Antwerpen'.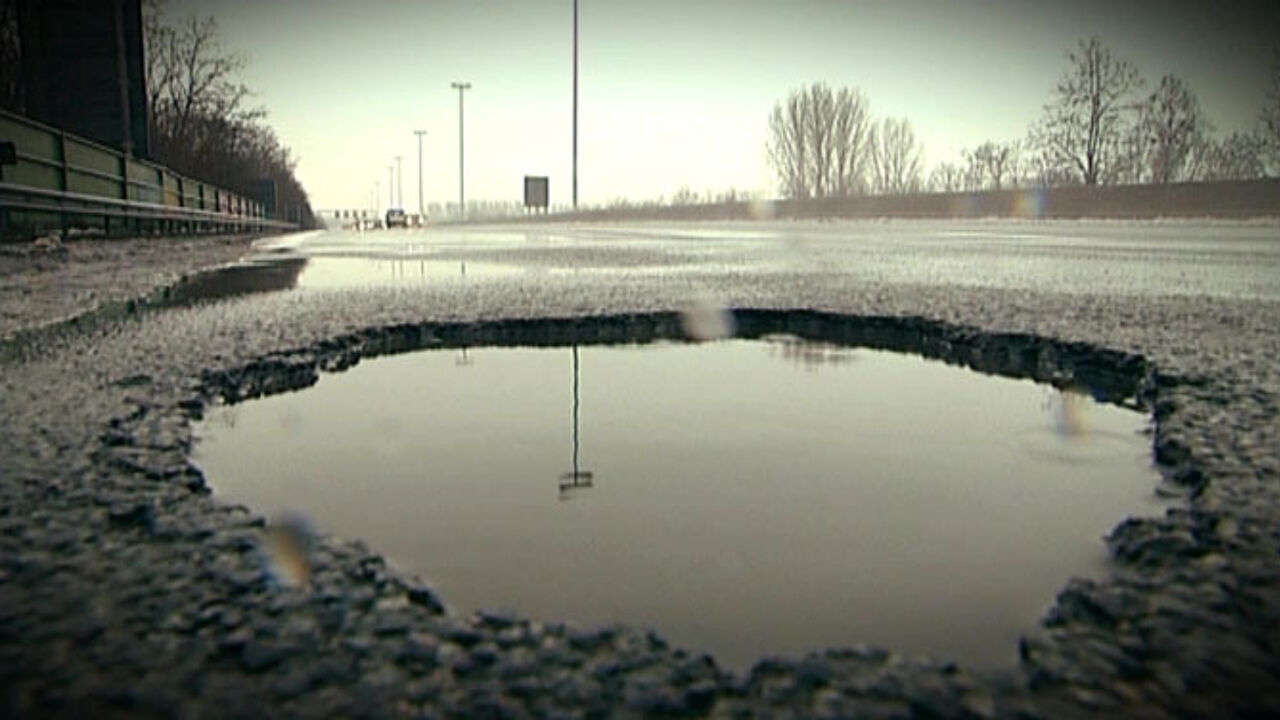 As many motorists will tell you, the state of some of our roads leaves a lot to be desired.
Ilse Luypaerts of the Flemish Roads and Traffic Agency says that the problem has been made worse by severe winter weather in December and January.
Ms Luypaerts adds that the majority of claims result from punctured tyres, blowouts and windscreens that have been damaged by stones or grit that has flown up from the road surface.
It pays to send in a claim, as around half of all plaintiffs receive compensation.
With this year's record number of claims, the authorities will have to pay out an estimated 350,000 Euro. This is considerable more than the 270,000 Euro paid out last year.
A claim can only be lodged if a police report has been made stating that the damage to the vehicle is a direct result of a poorly maintained road.