"The cost for policing football matches increased sharply"
According to calculations by the daily De Morgen, local municipalities are spending a lot more cash on security measures for football games in the first division. Last season, the cost was 23.5 percent up on the season before, totalling 5.4 million euros.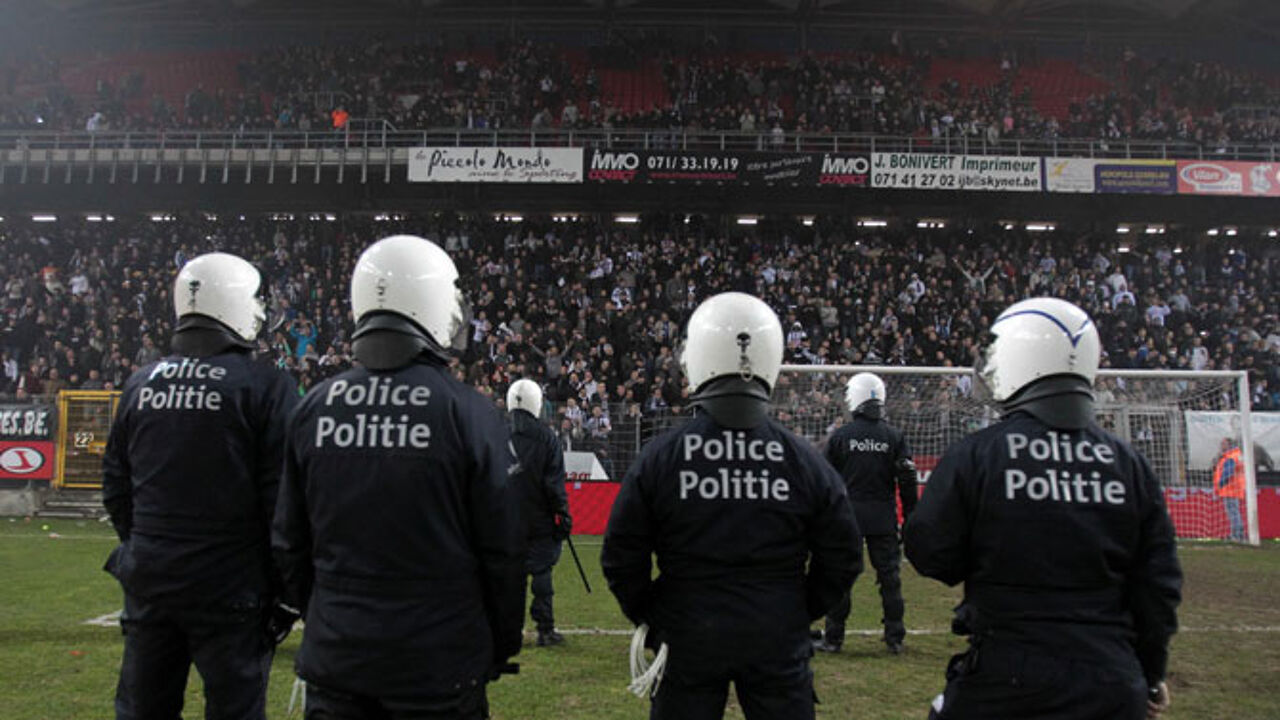 Last season, 1,698 police officers were drafted in for policing the first division clubs. The Interior Office explains that there were more matches (the season before, Moeskroen went bankrupt and was left out of the competition half way) and that all the top clubs made it into the play-offs (KRC Genk missed the play-offs the season before).
Still, the Interior Office is urging the local municipalities to carefully think how many police officers they really need for policing a match. "Often, too many police officers are deployed. KV Kortrijk is giving the good example. The West Flemings are making the right analysis of the risk linked to a certain football match."