"We fought for every inch"
In football, Belgian champions KRC Genk are through to the next round in the Champions League. Genk squeezed past Partizan Belgrade of Serbia after drawing 1-1. Standard de Liège did not make it, as they failed to move past FC Zürich of Switzerland and will now have to battle it out for a place in the Europa League.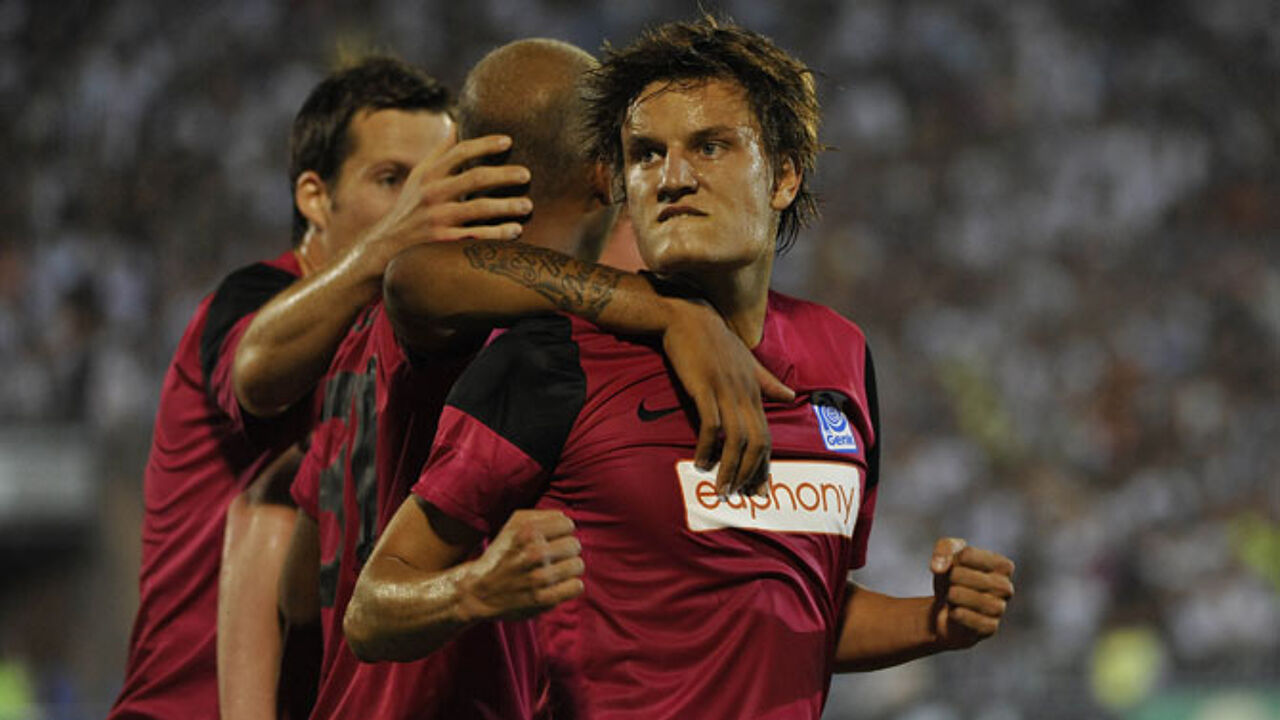 KRC Genk had won the first leg 2-1 in Limburg, but were soon under pressure in Belgrade. Partizan's opening goal by Tomic just before half time did not come as a surprise, but Genk were saved by a penalty after the break, as Miljkovic touched the ball with his hand in the penalty area. Genk striker Jelle Vossen (photo on top and small photo) took his responsibility and took the penalty: 1-1. After the equalizer, Genk gained confidence and the match was more equally balanced.
Genk move to the play-off tie for a spot in the Champions League group phase and are guaranteed European football until December. If they shouldn't qualify for the Champions League, they automatically play in the Europa League group phase.
"We fought for every inch", Genk Captain David Hubert told reporters after the match. "The preliminary round, that's not the real thing.  The Champions League would be a bonus."
Genk midfielder Kevin De Bruyne was honest: "We were lucky today. Partizan were very strong and we had a bad day."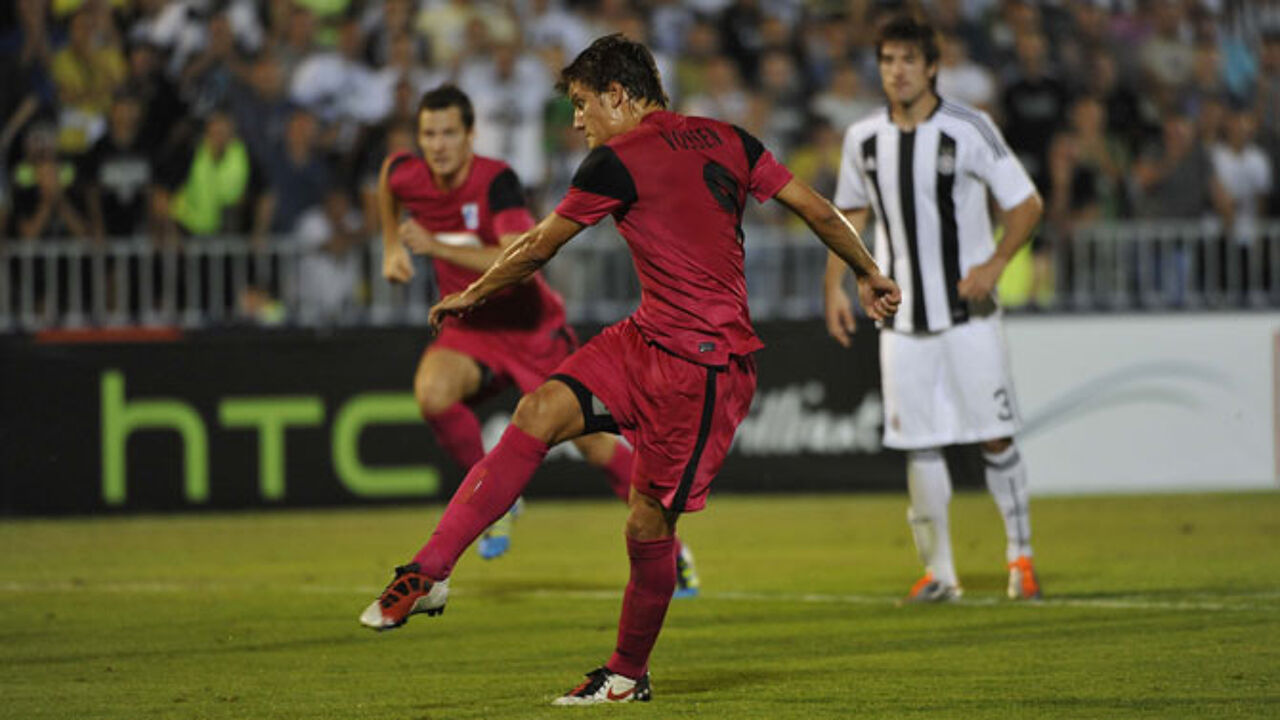 Standard hope for the Europa League
Standard were ousted by FC Zürich in Switzerland. The Reds lost the second leg 1-0 and are out of the Champions League race, after drawing 1-all in the first leg. They will now have to battle it out for a spot in the Europa League.
Standard were withour their key players Axel Witsel (Benfica) and Steven Defour. FC Zürich were the better team and deservedly went ahead. New Standard coach José Riga concluded that his club needs some new players to be able to maintain last season's level.