Three goals and three points for Anderlecht
In the first of this weekend's games in the Belgian First Division, Sporting Anderlecht enjoyed a 3-1 home win against KV Mechelen. Ariël Jacobs's men had a lot to put right after last Friday's slip up that saw the thirty-times champions lose their first match of season away against newly-promoted Oud Heverlee-Leuven. Before the match, new signing Milan Jovanovic was introduced to the Anderlecht faithful. However, the former Liverpool player isn't eligible to play until next week so he watched the match from the stand.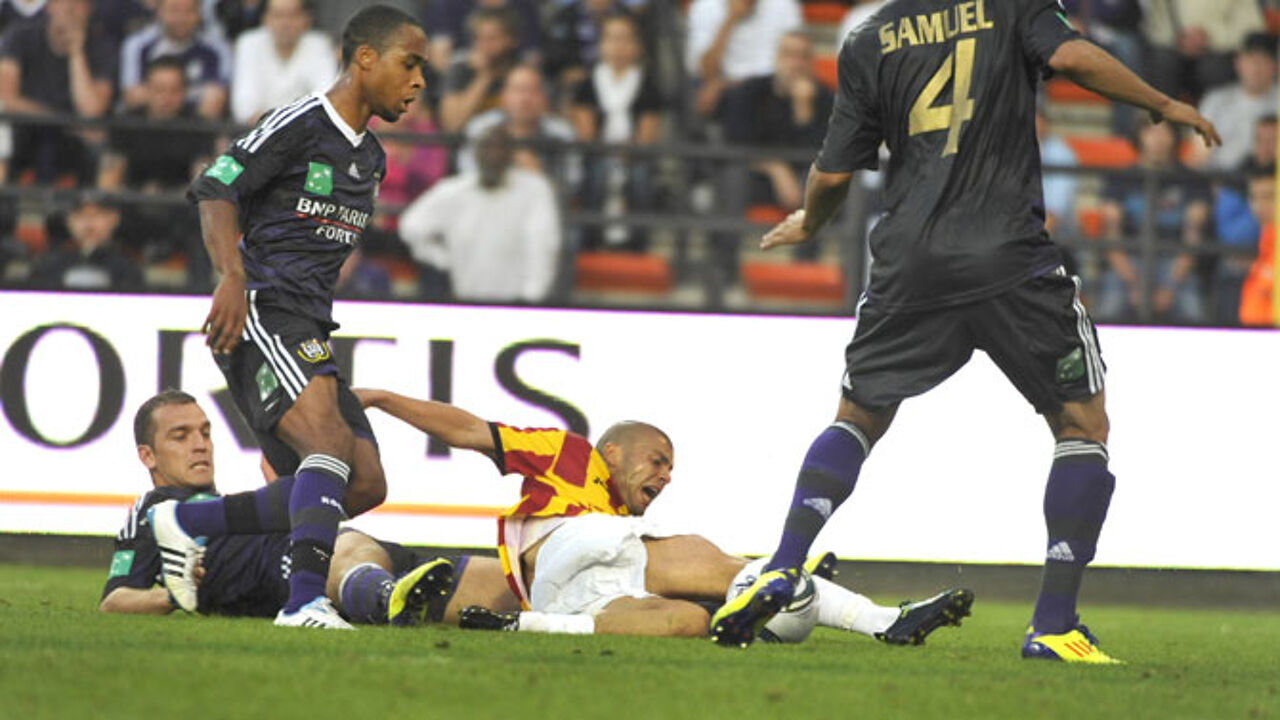 The Anderlecht Coach Ariël Jacobs made a number of changes to his team's starting line-up.
Marecek, Gillet and Reynaldo were all consigned to the bench, while Biglia, Kljestan and De Sutter were drafted in to Anderlecht's starting eleven.
The first chance of the match for the home side came after six minutes of play when De Sutter headed a Biglia free-kick just over the crossbar.
 
It wasn't all one way traffic by any means and KV Mechelen too created a number of chances that tested the Anderlecht keeper Silvio Proto.
Anderlecht's first goal came from a penalty. After about 25 minutes of play Anderlecht's Suarez (photo) saw his shot punched away from goal by the KV Mechelen keeper Olivier Renard.
The resulting scramble for the ball saw Mechelen concede a penalty when Van Hoevelen fouled Canesin inside the box.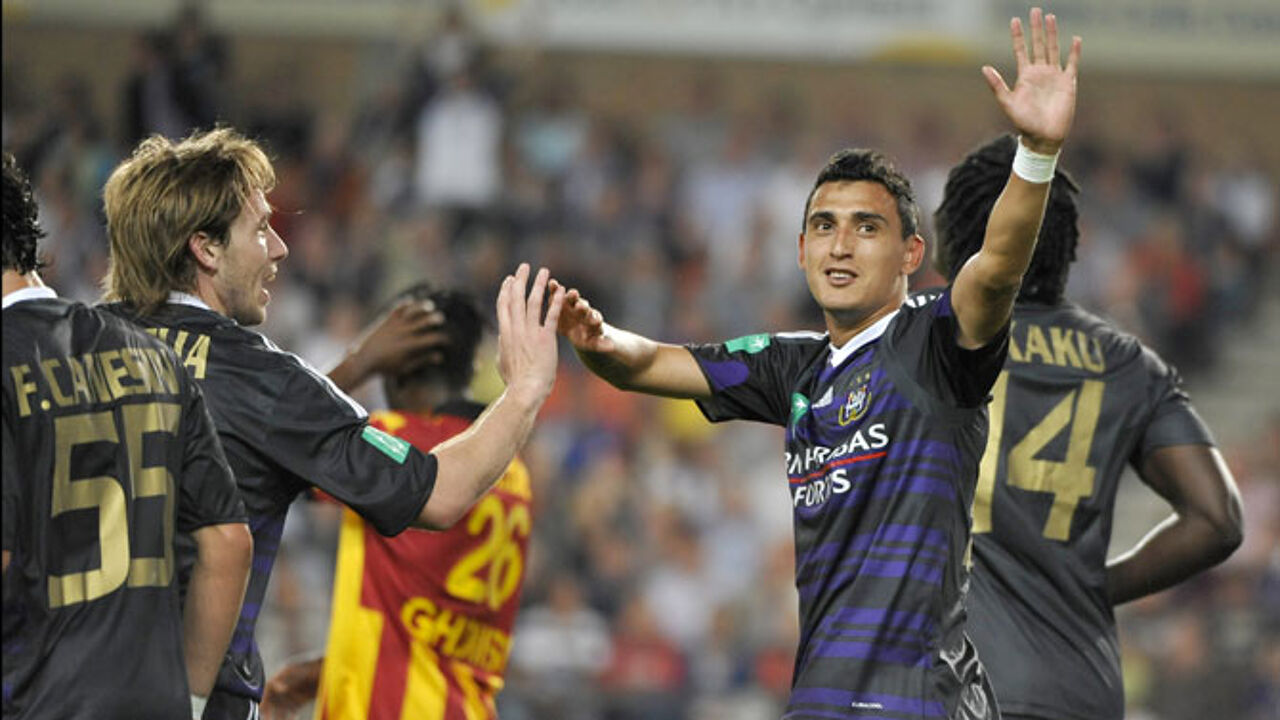 There was no repeat of Lukaku's penalty blunder in Leuven last Friday and Kljestan converted the spot-kick to put Anderlecht one up.
KV Mechlen wasn't going to give up without a fight and continued to produce some good football.
Cordaro appeared to have been brought down by Juhasz inside the penalty area but referee Wouters rejected KV Mechelen's penalty pleas.
Later, Destorme headed just wide for Mechelen, while at the other end Renard save a shot from Lukaku.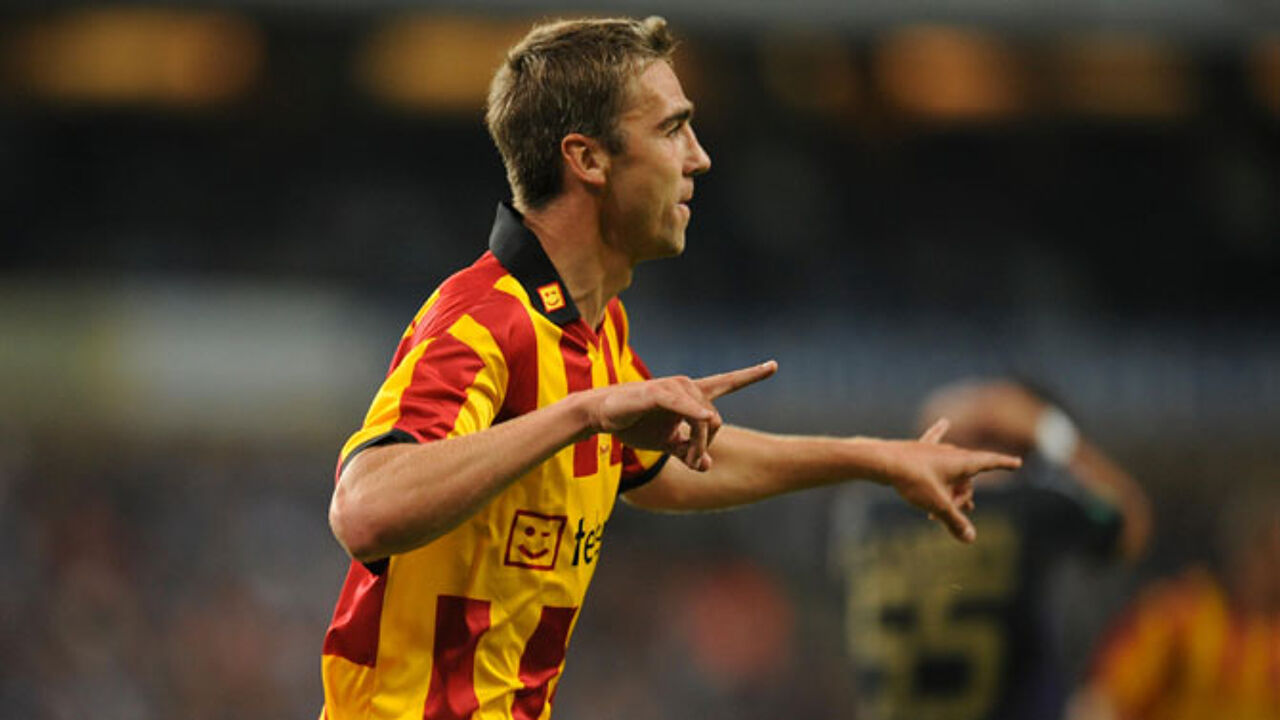 Second half goals
David Destorme put KV Mechelen back on level terms six minutes into the second half.
However, the visitors' joy was short-lived as Suarez put Anderlecht back in front with a great shot on 56 minutes.
KV Mechelen came close to drawing level again from a corner.
However, it was Anderlecht that scored just seconds later on the counter attack.
Romelu Lukaku (photo) scored his team's third goal of the evening on 78 minutes and it was over and out for KV Mechelen.