Caretaker PM wants early end to recess
Belgium's Caretaker Prime Minister Yves Leterme (Flemish Christian Democrat) has called for the Chamber of Representatives and the Belgian Senate to be reconvened earlier so that Belgium can react more quickly to the European debt crisis. Fourteen month after the federal election, Belgium still has no new government. The old Federal Government remains in office, albeit with limited powers that enable it to deal with day-to-day issues.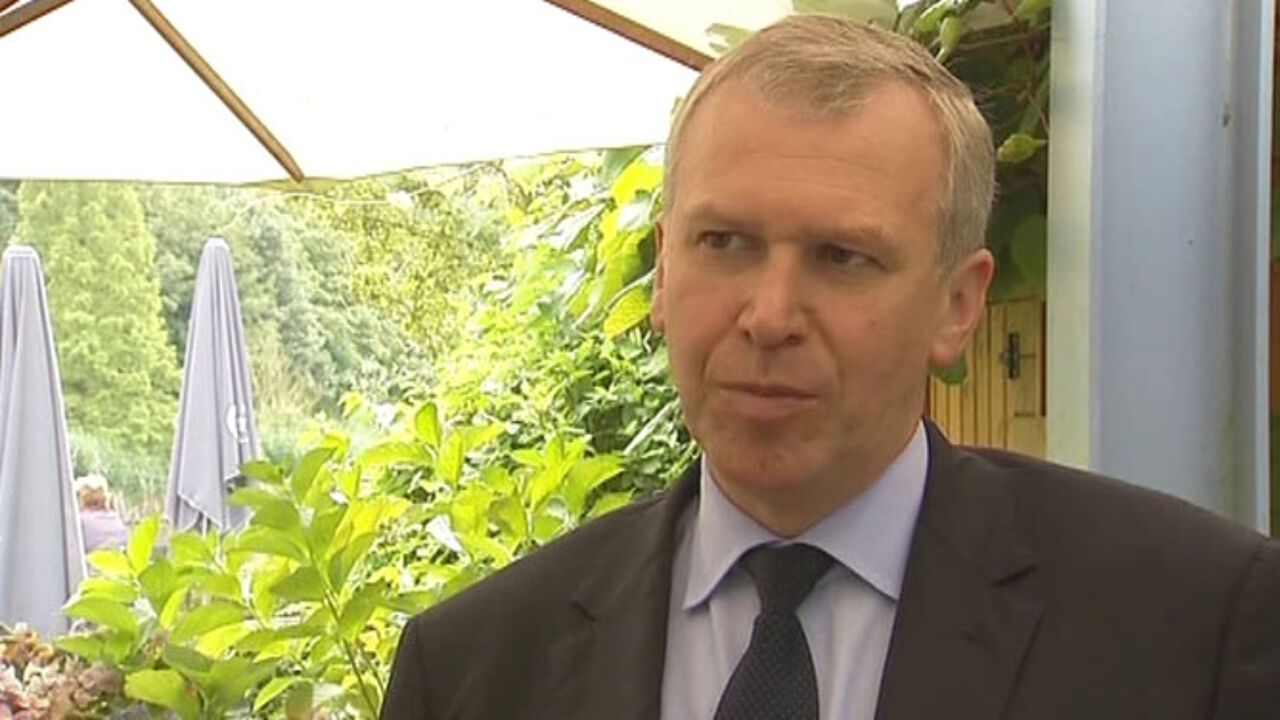 Any new initiatives can only be passed with the approval of the Federal Parliament.
However, Federal MPs are currently on their summer recess that is due to run until mid-October.
Speaking on the commercial television station VTM, Mr Leterme said that he like would parliament to discuss proposals to help fight the European debt crisis in September.
Mr Leterme stressed that the situation in Belgium is nothing like as serious as in Italy.
Not least because our economy is growing more quickly and we have lest debt than the Italians.
The caretaker government has already drafted a bill to be put before parliament that if passed would introduce measures to tackle the crisis.
"It's of very great importance, certainly in the current circumstances, that we show strength. Hopefully, the Chamber of representatives and the Senate will be available to debate and pass the measures."
Mr Leterme also asked for clarity with regard to the 2012 budget. He wants to know if the caretaker government needs to draft the budget or if it should be the task of the eight parties due to start negotiations on the formation of a new Federal Government.
 
Mixed reactions
The Flemish liberal, Flemish socialists and Flemish nationalists have all reacted positively to Mr Leterme's calls to reconvene the Federal Parliament early.
However, opinion is divided as to who should draw up the 2012 budget.
The Flemish Liberal Patrick Dewael (photo, left) told the VRT that last year parliament often met in September and that given the situation it is of great importance that Belgium should be able to prepare and approve proposals for the European summit in October.
The Flemish Nationalist Speaker of the Belgian Senate Danny Pieters also said that he saw no problem with the Federal Parliament being reconvened early if there are proposals to be discussed.
Meanwhile, opinion is divided on who should be responsible for drawing up the budget. Mr Dewael believes that there is no time to waste and that the caretaker government should draft the budget. However, Mr Pieters questions whether the caretaker government is in a position to draft the 2012 budget. Meanwhile, the leader of the Flemish socialist group in the Chamber of Representatives, Bruno Tobback believes that the eight parties involved in the negotiations for a new Federal Government should draft next year's budget.