Brussels Bel20 index continues downward trend
The index of the Brussels stock market started with a loss of some 1.5 percent, but surged later on. However, last week's downward trend eventually continued. European stock were mixed on Monday morning following a dismal week, but fears for a crash turned out to be exaggerated. The European Central Bank bought Spanish and Italian bonds to halt the euro zone debt crisis.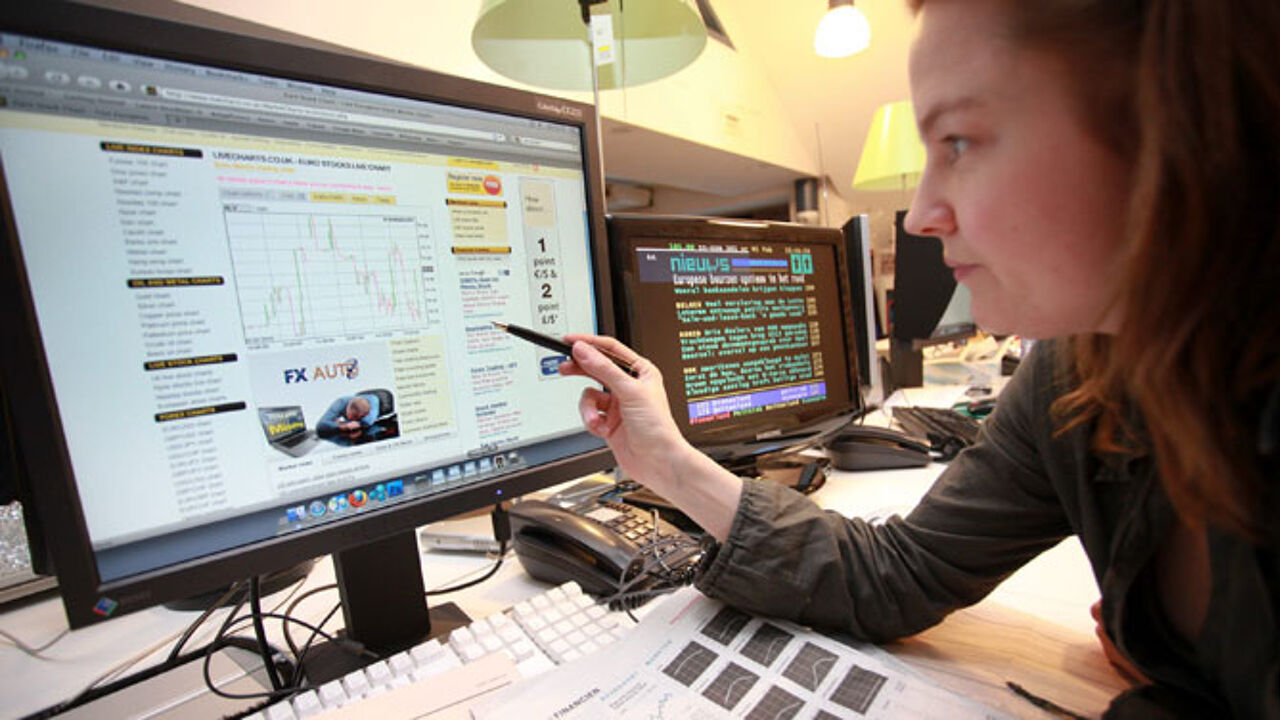 The Bel20 index had dropped some 10 percent last week, and was not off to a good start this morning, losing another 1.5 percent. However, the index soon moved up again, before sinking again. The situation has been very volatile the whole morning. Around noon, the Bel20 was 1.70 percent in the red, closing with a 2.32 percent loss this evening.
At the same time, European stocks were also mixed. The European Central Bank announced Saturday that it would "actively implement" it's bond-buying programme, pointing out that it would buy Spanish and Italian government bonds to stem contagion from the euro zone debt crisis. This seems to have some kind of positive effect.
Stocks are very volatile due the European debt crisis, fears for a recession in the United States as the world's largest economy, and last week's dismal showing. On top of that, the rating agency Standard & Poor's cut the U.S. long-term rating by one notch from AAA to AA+ last Friday. This worsened global growth concerns.