Saturday's edition of the daily 'Het Nieuwsblad' reports that inspectors from the Flemish Roads and Traffic (AWV) agency found more than 45% more trucks to be overloaded during the first six month of the year than they did in the same period last year. However, the increase doesn't mean that more lories are travelling overloaded on the region's roads, but rather that new technology is helping the AWV track lorries that are overloaded.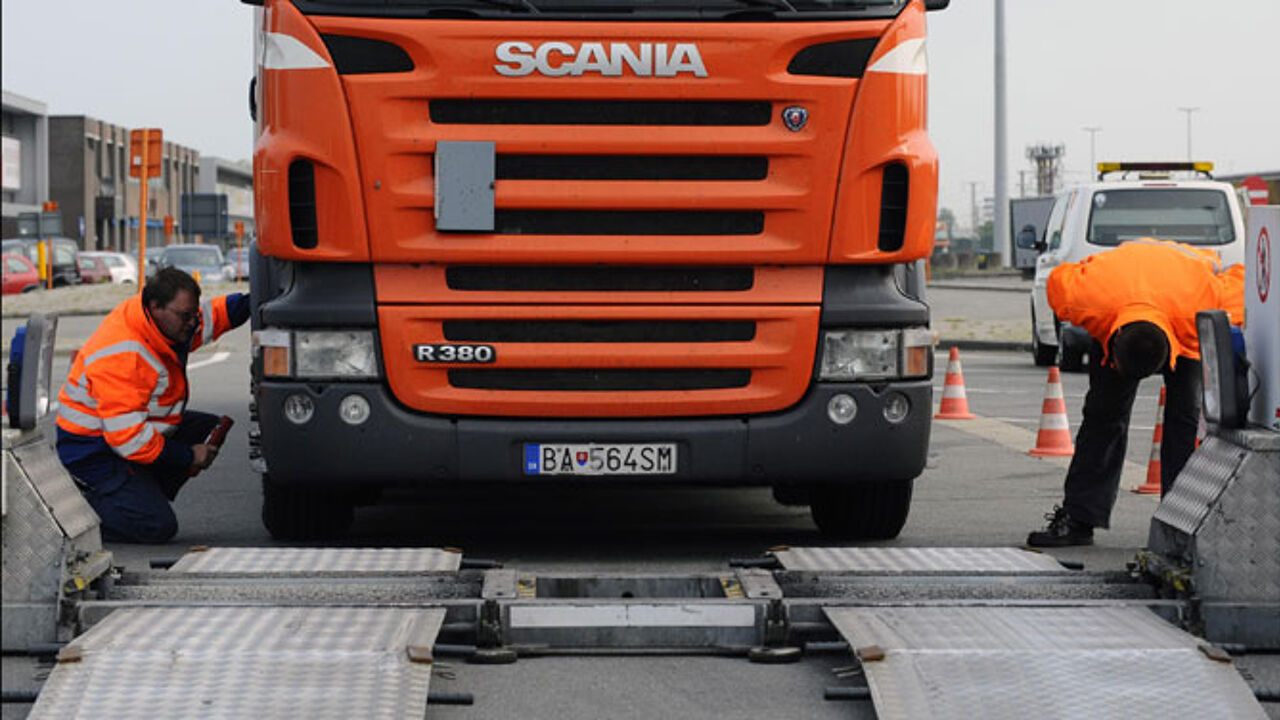 The AWV's Ilse Luypaerts told the paper that "our people can use cameras and sensors to weigh lorries while they are driving along on the roads."
"Our smart cameras are 90% accurate."
More than 1,000 fines were issued during the first half of the year. This compares to 680 during the first six months of last year, a rise of some 45%.
The new technology means that only trucks that are overloaded have to pull over to be weighed. "The chance of getting caught has increased as our people are able to issue more fines."
"In the past trucks were picked out at random, some of which weren't overloaded. We are now able to work more efficiently.", Ms Luypaerts concluded.