6,130 walkers finish the Walk of Death
By 9pm on Saturday evening no fewer than 6,130 people had completed the so-called Walk of Death. 10,507 people started the annual 100km walk through three Flemish provinces on Friday evening. However only around 60% of them were able to stay the course.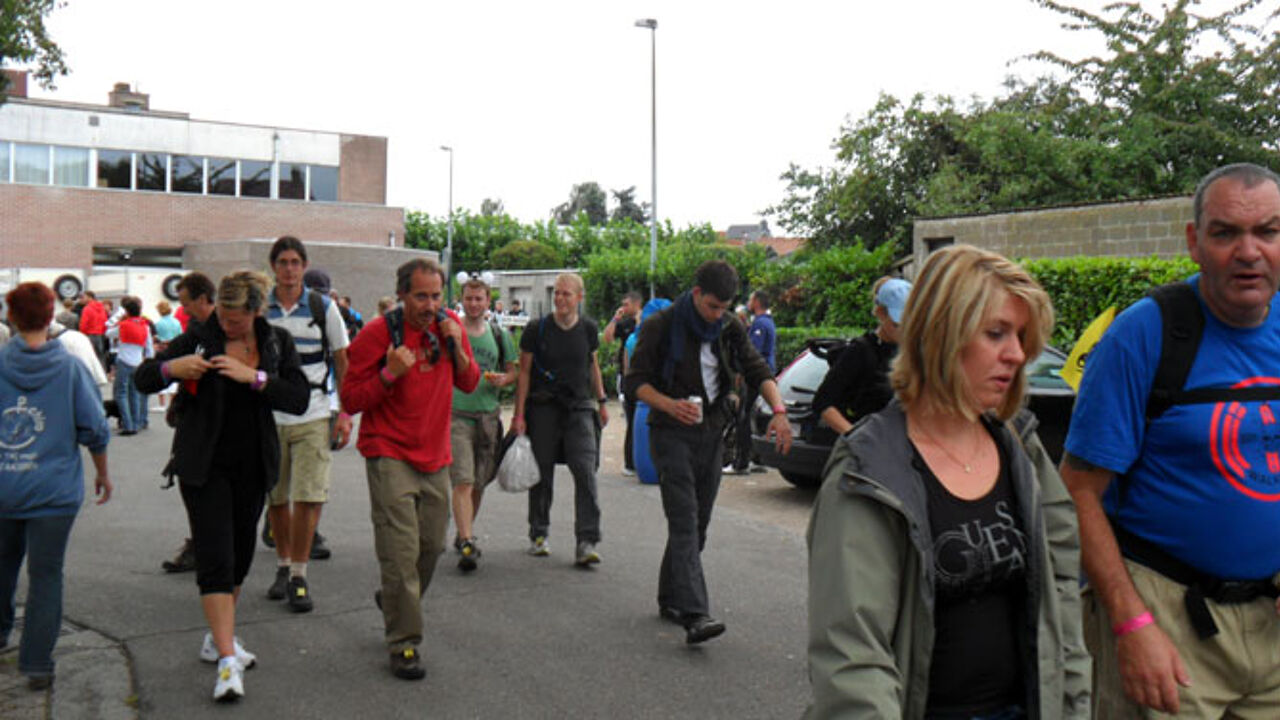 Conditions at the 42nd Walk of Death were especially difficult due to the inclement weather.
The walk got under way at 9:01pm on Friday after a minute's silence was observed for the man that died just meters from the finishing line at last year's walk. Both his sons took part in this year's walk.
The first participants to cross the finishing line did so at around 7am on Saturday. They had jogged the 100km route. However, joggers and runners are very much in the minority and the Walk of Death is not a race as such, but rather a race against time to walk 100km in 24 hours. Most of those that were successful in completing the walk arrived in Bornem in the afternoon or early evening.
More than 4,000 participants didn't make it to the finishing line, dropping out due to the weather, cramp or unbearable blisters on their feet.
 
Young and old participate
Although the vast majority of participants (8,766) were Belgians, people from countries as far apart as Japan, Australia, Germany and Guatemala also took part. The oldest participant was 83-year-old Fernand Gauthier from Charleroi (Hainaut), while the youngest participant was Aram Chalmet from Bornem (Antwerp province).