A first win of the season for AA Gent
AA Gent enjoyed their first win of the new season on Saturday evening. The Buffaloes beat Standard de Liège 3-1. Man of the match for AA Gent was without a doubt Tim Smolders, who scored once and was instrumental in creating the Buffaloes other two goals.
AA Gent's goals came on 28 and 35 minutes through Jesper Jorgensen and 68 minutes through Tim Smolders.
Standard's goal came from Kanu on 65 minutes. AA Gent went down to ten men five minutes from time when Zlatan Ljubijankic received his marching orders for his second bookable offence of the game.
AA Gent and Standard de Liège now both have 4 points from 3 games.
Club Brugge beat OHL, but only just
Club Brugge enjoyed a 1-0 home win against Oud Heverlee-Leuven.
Despite enjoying the lion's share of possession, Club Brugge were unable to take the lead.
However, the West Flemings did find the back of the net through Refaelov, but referee Tim Pots disallowed the goal as the free-kick that preceded it was taken too quickly.
The second half saw Club Brugge turn up the heat.
OHL's Wim Raymaekers received a debatable red card on 57 minutes and it was 11 against 10.
However, Club were unable to take advantage of this and it was 10 against 10 when Rafaelov was sent off for a professional foul on 66 minutes.
The only goal of the evening was an own goal by OHL's Kevin Roelandts, himself a former Club Brugge player.
His 79th minute own goal (photo) was enough to give Club Brugge all three points. Club Brugge now has 7 points from 3 games, while OHL has 3 points.
Beerschot takes all three points
Beerschot AC won their first match this season on Saturday evening, at home against Westerlo.
Westerlo took the lead on 19 minutes through Owusu.
However, Herman Losada scored twice in 6 minutes to make for a half-time score of 2-1 in Beerschot's favour.
A Gary Kagelmacher penalty on 54 minutes proved more than enough to ensure Beerschot of victory.
Beerschot have 4 points from 3 games, Westerlo has 1 point.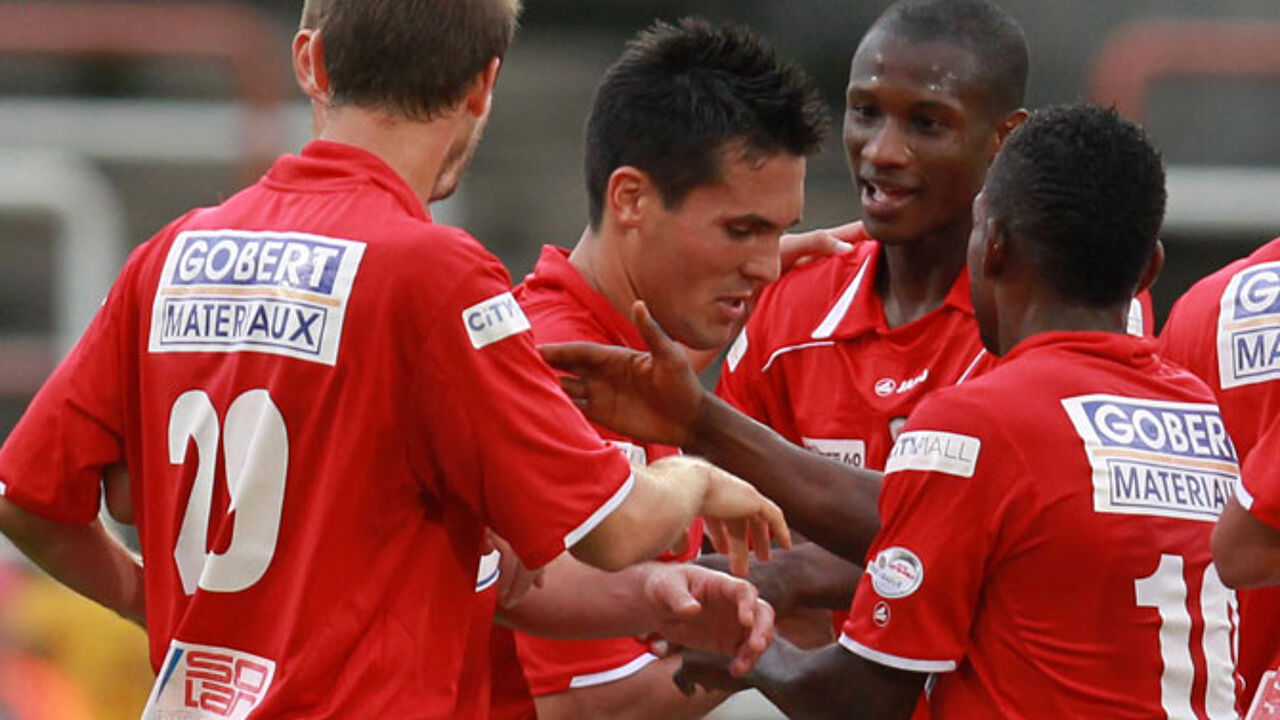 Champions drop points at home
Last season's champions, KRC Genk could only manage a 2-2 draw at home against Zulte Waregem.
Zulte Waregem were good value for the draw and certainly deserved to take something from the match.
The first goal came on 66 minutes when Zulte Waregem's Thomas Matton put the visitors ahead.
Genk's Jelle Vossen (photo) brought the home side level on 75 minutes and there was a party atmosphere in the Crystal Arena after Torben Joneleit put the Limburgers 2-1 up on 83 minutes.
However, Genk's joy was short-lived as Maréval equalised for Zulte Waregem three minutes from time.
Both KRC Genk and Zulte Waregem have 5 points from 3 games.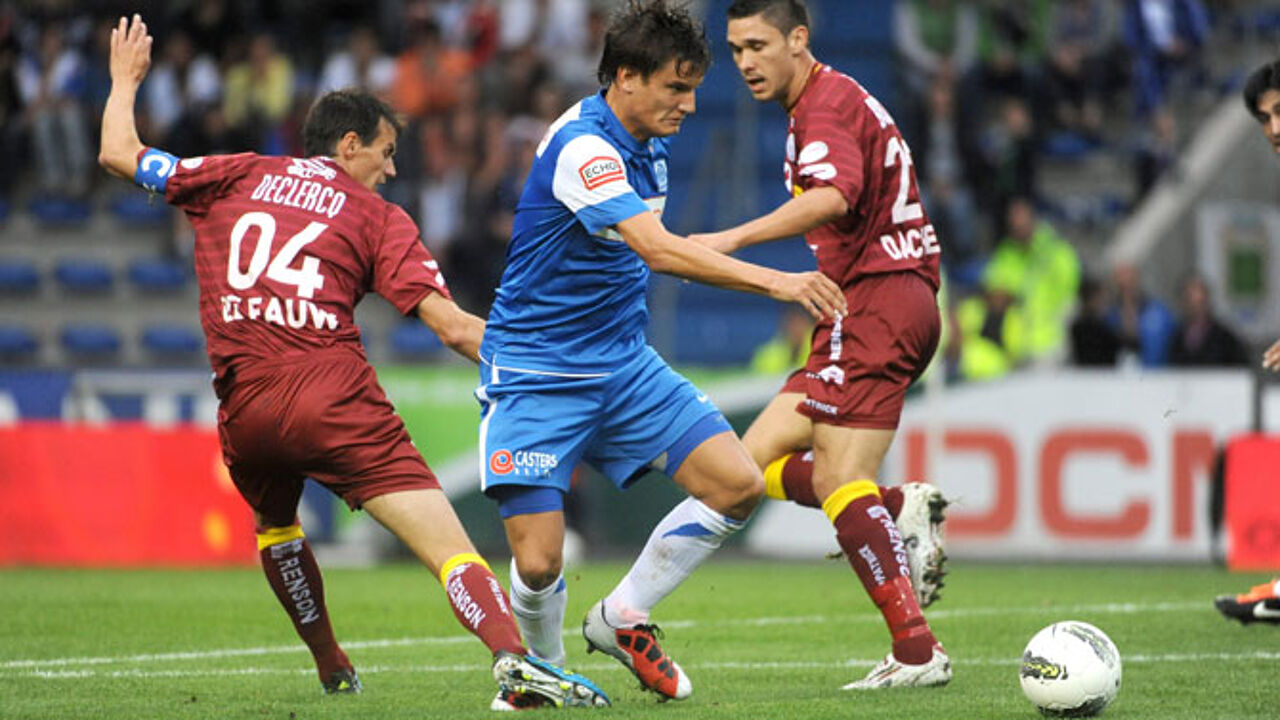 Goals a plenty in Mons
In what was probably the most enjoyable match of the evening to watch as neutral spectator, RAEC Mons beat Sint-Truiden by 4 goals to 2.
The first goal of the evening came on 21 minutes when Sint-Truiden's Wim Mennes put the goal into the back of his own team's net.
Jérémy Perbet scored the first of three goals for Mons on 40 minutes to make for a half-time score of 2-0 to the Dragons.
Sint-Truiden pulled one back 2 minutes into the second half. However, Perbet scored almost straight after this to make it 3-1 to Mons.
Reza Ghoochannejhad scored for Sint-Truiden on 57 minutes with Perbet making it 4-2 12 minutes from time.
Newly-promoted RAEC Mons have 5 points from 3 games, Sint-Truiden has 1 point.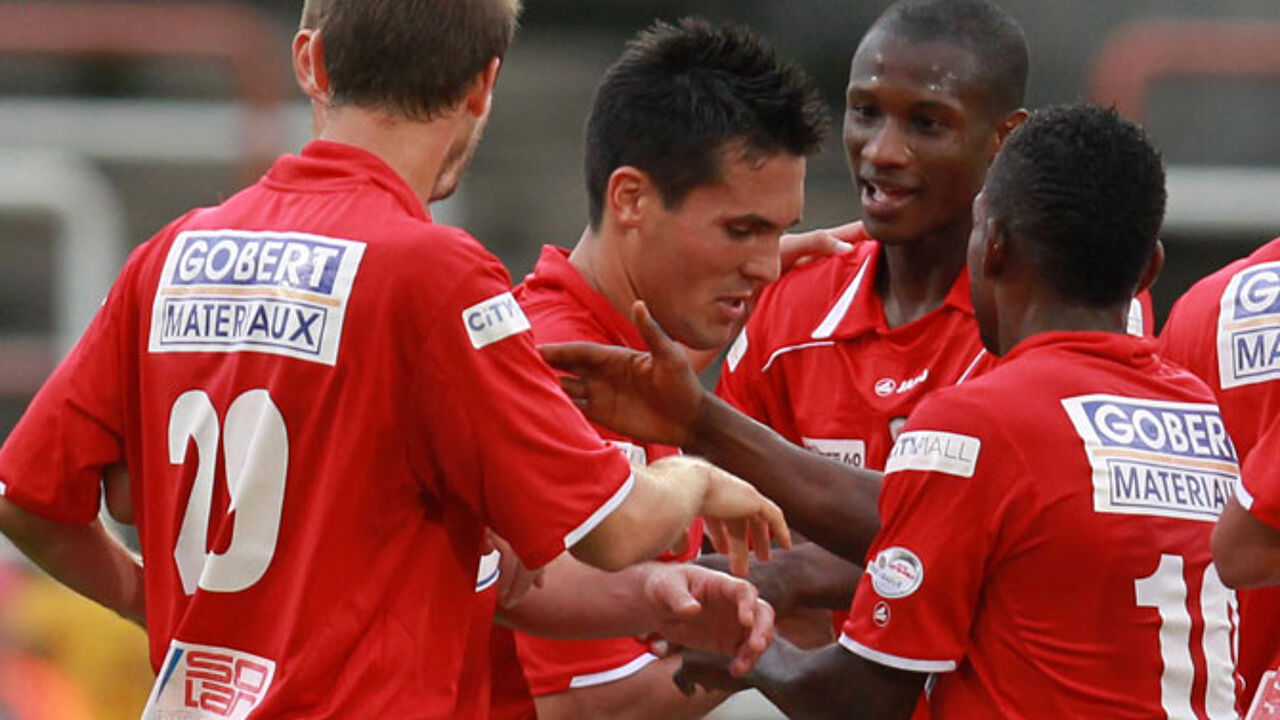 KV Kortrijk win West Flemish derby
Goals from Monrose on 16 minutes and Vandenbroeck on 67 minutes were enough to give KV Kortrijk victory in the West Flemish derby against Cercle Brugge.
KV Kortrijk has 5 points from 3 games, Cercle Brugge has 4 points.