Proto saves the day for Anderlecht
In the first of Sunday evening's two Belgian First Division matches, Sporting Anderlecht enjoyed a 1-0 win away at Sporting Lokeren. However, only some excellent goalkeeping by Silvio Proto (top photo) prevented the 30-times champions from dropping points against the East Flemings.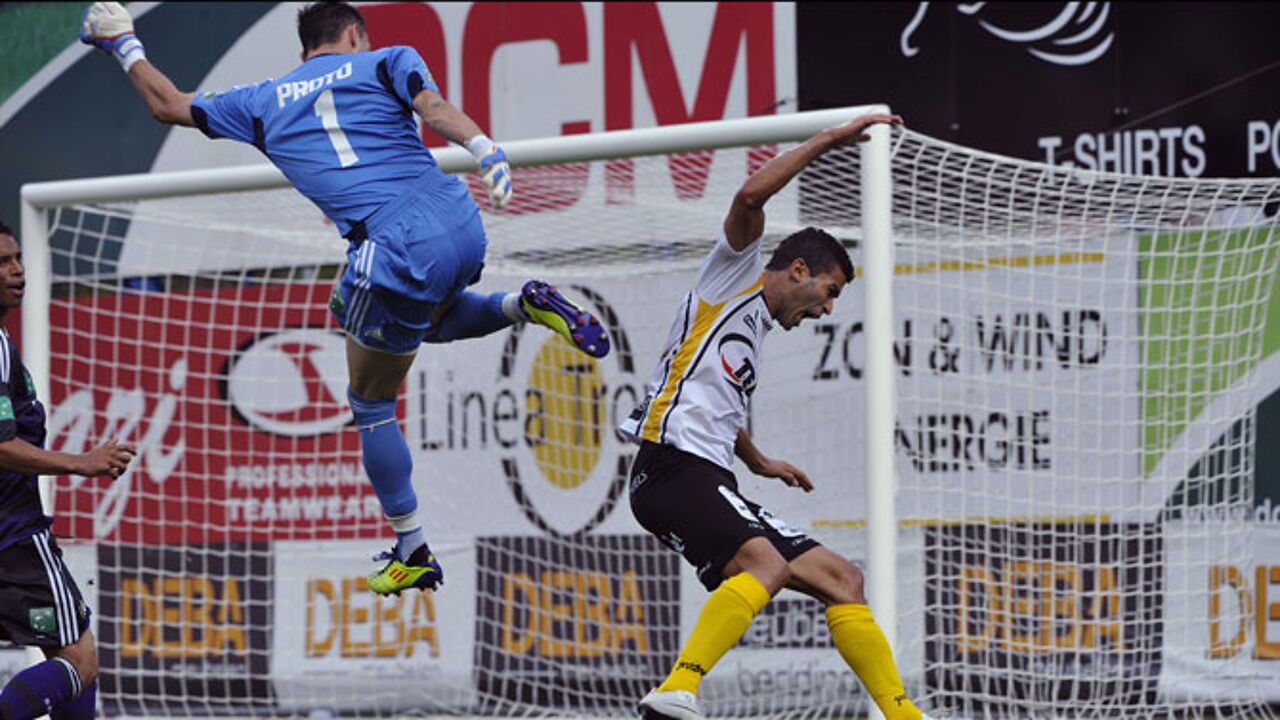 Anderlecht's goal was a beauty. The the Argentine Matias Suarez (photo) dribbled past the entire Lokeren defence to hammer the ball into the back of the net three minutes from half-time.
Lokeren too had plenty of chances. However, an excellent Silvio Proto was on top form to deny the East Flemings.
Anderlecht's new-signing Milan Jovanovic made his debut for the club when he came on as a substitute on 83 minutes.
Anderlecht now has six points from three games. Lokeren has just one point.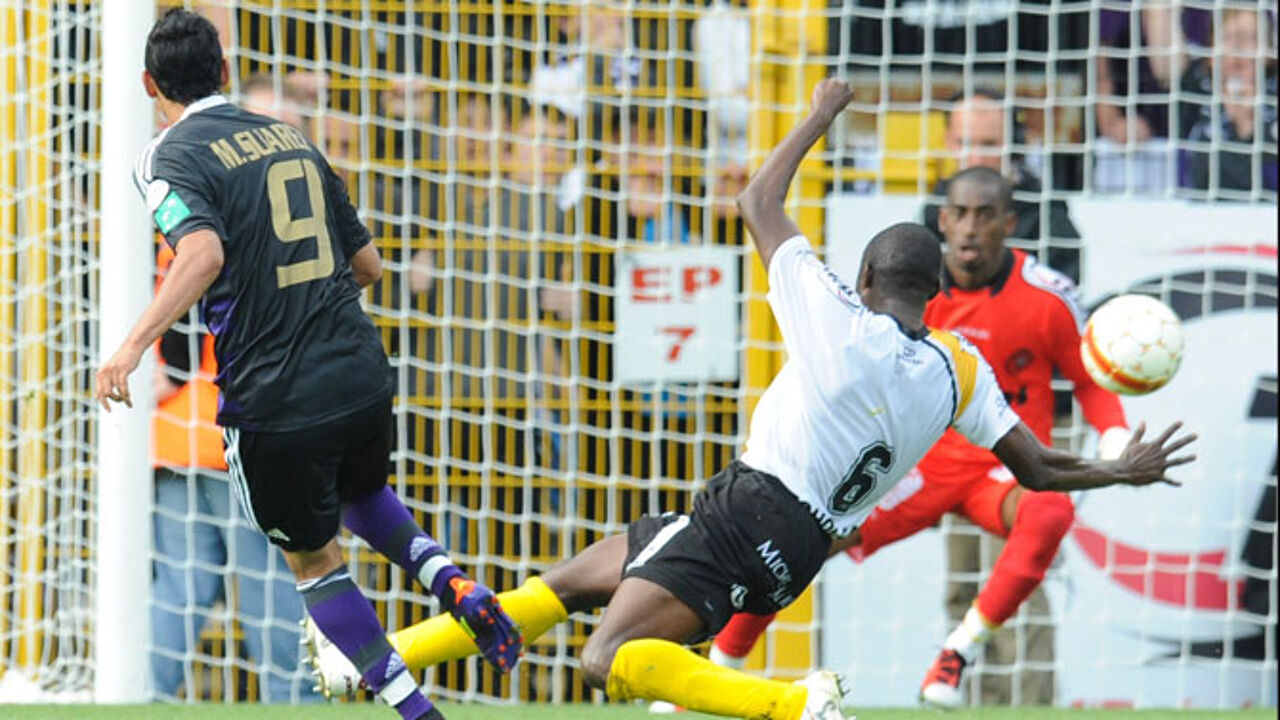 KV Mechelen win derby against Lierse SK
KV Mechelen beat SK Lierse in the last of this weekend's games.
The towns of Mechelen and Lier are quite close to each other in the south of Antwerp province and there is a great deal of rivalry between the two towns' biggest football clubs.
The first half ended 1-0 to KV Mechelen thanks to a goal from
Alessandro Cordaro.
Peter Kovacs equalised for Lierse in the 56th minute.
However, it was going to be Malinwa's night and Julien Gorius (photo) scored the winning goal 8 minutes from time.
The 2-1 final scores sees KV Mechelen take 6 points from 3 games. Lierse has 2 points.