Genk lose first-leg of qualifier
Racing Genk started the first leg of their Champions League qualifier against Maccabi Haifa without De Bruyne, Vanden Borre, Ogunjimi and Anele. Newcomer Hyland was in the starting line-up for the first time for Genk.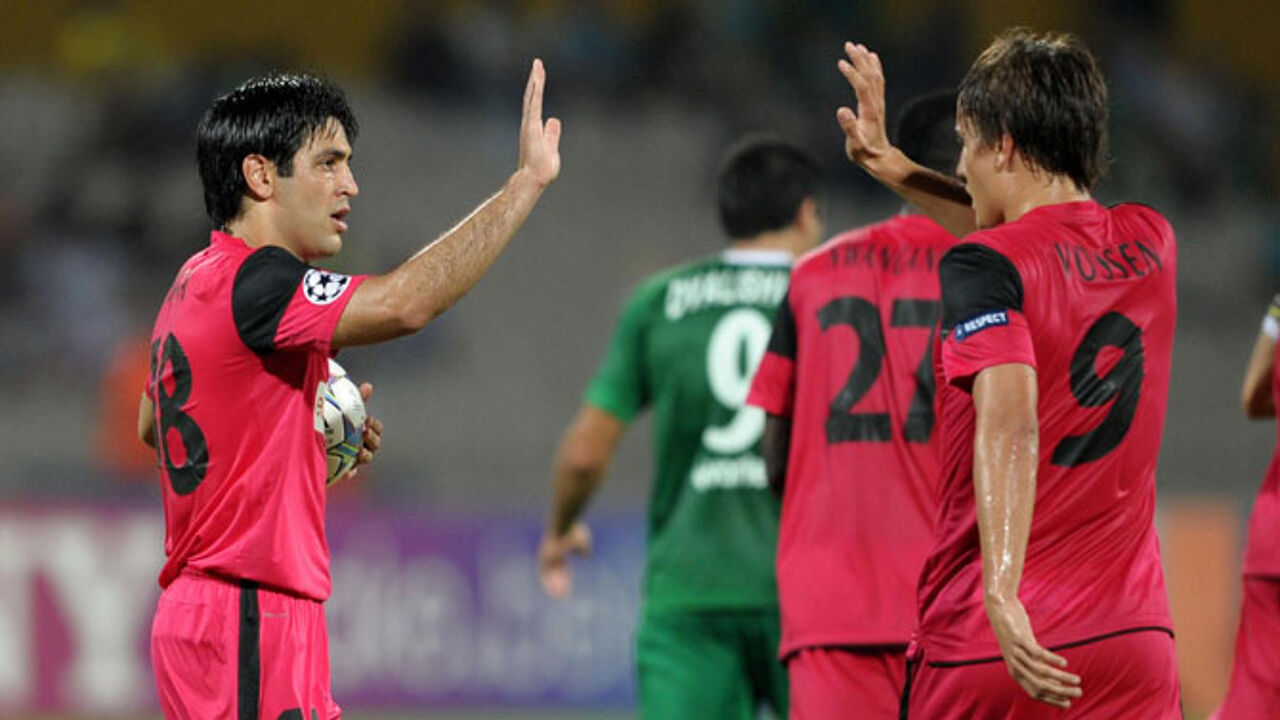 The Belgian Champions got off to a good start with a Jelle Vossen shot looking dangerous in the first minute.
However, the home side soon got its act together and took the lead on 8 minutes through Amasha (photo). This knocked Genk right off course and the Israelis made the most of this.
A free-kick after a foul by Hyland hit the bar, providing a narrow escape for the Limburgers.
 
Maccabi turned down the heat a little, allowing Genk to come back into the match.
However, Racing Genk received another savage blow on the half hour when Maccabi Vered and Golasa tore through the Limburgers' left flank to provide Dvalishvili with all the ammunition he needed to put the Israelis two up.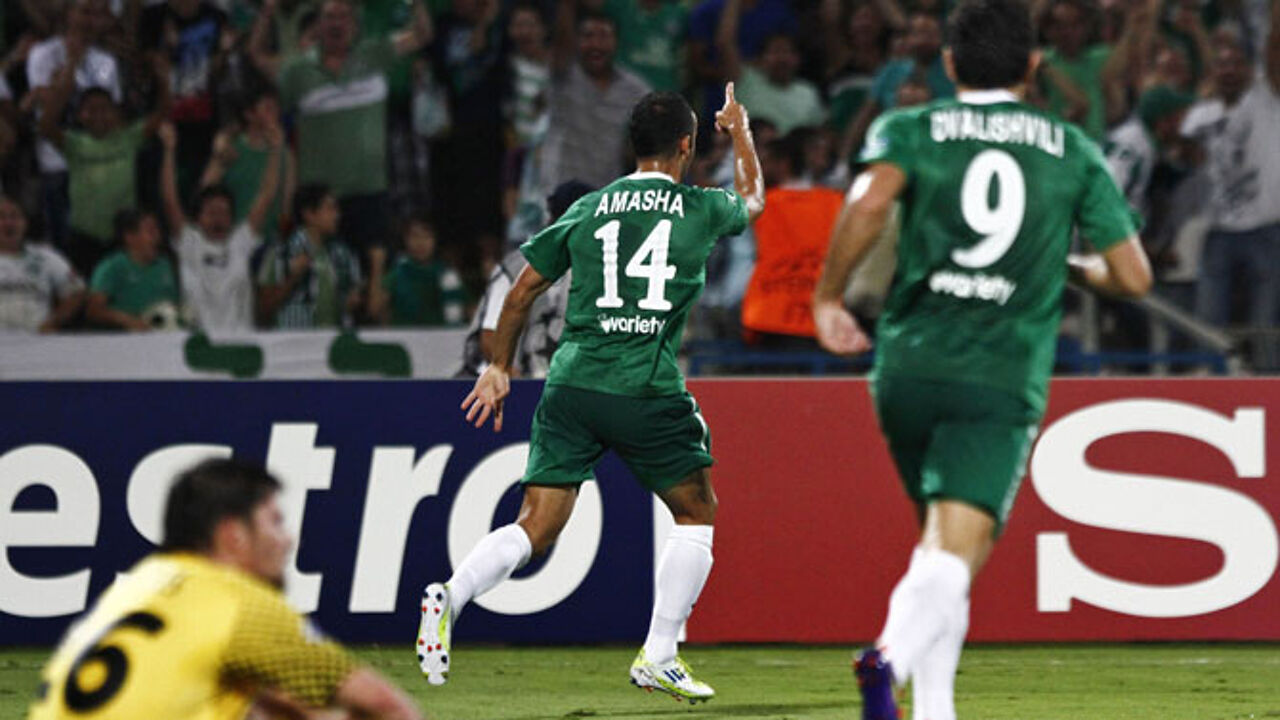 It was more of the same in the second half with Maccabi remaining in control and dominating along the flanks.
Nevertheless, Genk was able to pull one back fifteen minutes in.
No one other than Genk's Israeli striker Elyaniv Barda (photo) scored an all-important away goal against his former club to make it 2-1. Genk went on the offensive in the final ten minutes of the game but were unable to draw level.
A 1-0 win in Genk next week will be enough to give the Belgian Champions a place in the group stage of this season's Champions League.