Heavy storms cause havoc across the country
Yesterday afternoon and in the early evening, weather storms swept across the country from the south-west to the north-east. The storms caused floods at various places, especially in and around Brussels and in the provinces of Antwerp, Limburg and Flemish Brabant.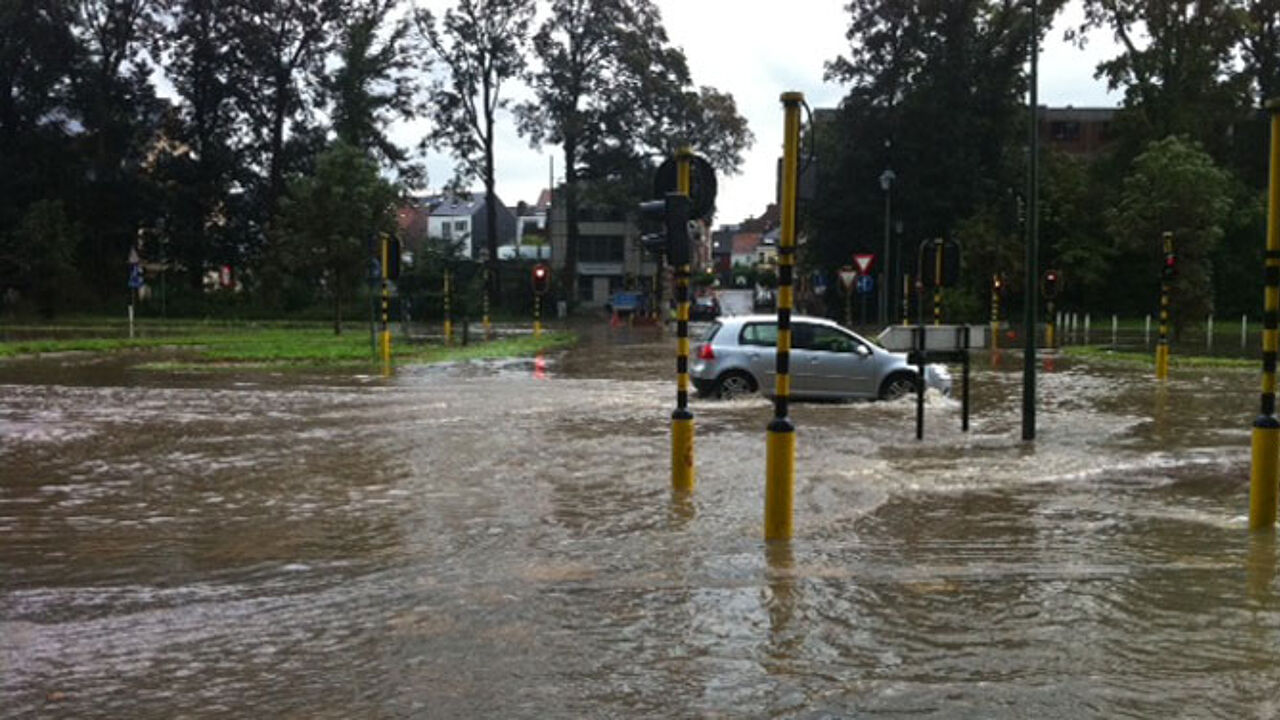 Torrential rains disrupted traffic in and around Brussels during the evening rush hour. The Brussels orbital road west of the capital, in Wemmel, could not cope with the excess of water. Police closed a couple of lanes for safety reasons. Traffic jams were a lot longer than usual, up to 330 kilometres.
In Brussels, fire services received over 700 calls in 90 minutes' time. Most of the calls were linked to flooded streets, houses and cellars. Jette, Laken, Sint-Jans-Molenbeek, Watermaal-Bosvoorde, Anderlecht, Oudergem, Sint-Pieters-Woluwe, Tervuren (big photo), Ukkel en the centre of Brussels were most affected.
In Laken, the subway station of Bockstael was inundated. Water levels rose to 1 metre in the tunnel, causing disruption to metro services. In the Atomium, electricity circuits were cut, the damage probably won't be repaired until Saturday.
In Bertem, east of Brussels, the E40 Motorway was flooded. There were also problems in Vilvoorde and Zaventem, where a whole district was flooded. In Geetbets, strong winds uprooted a number of trees.
Other affected areas include Herentals, Lummen and Hasselt, where five people died at the Pukkelpop music festival in Kiewit.